Here Are the Five Types of Screws You Need in Your Woodshop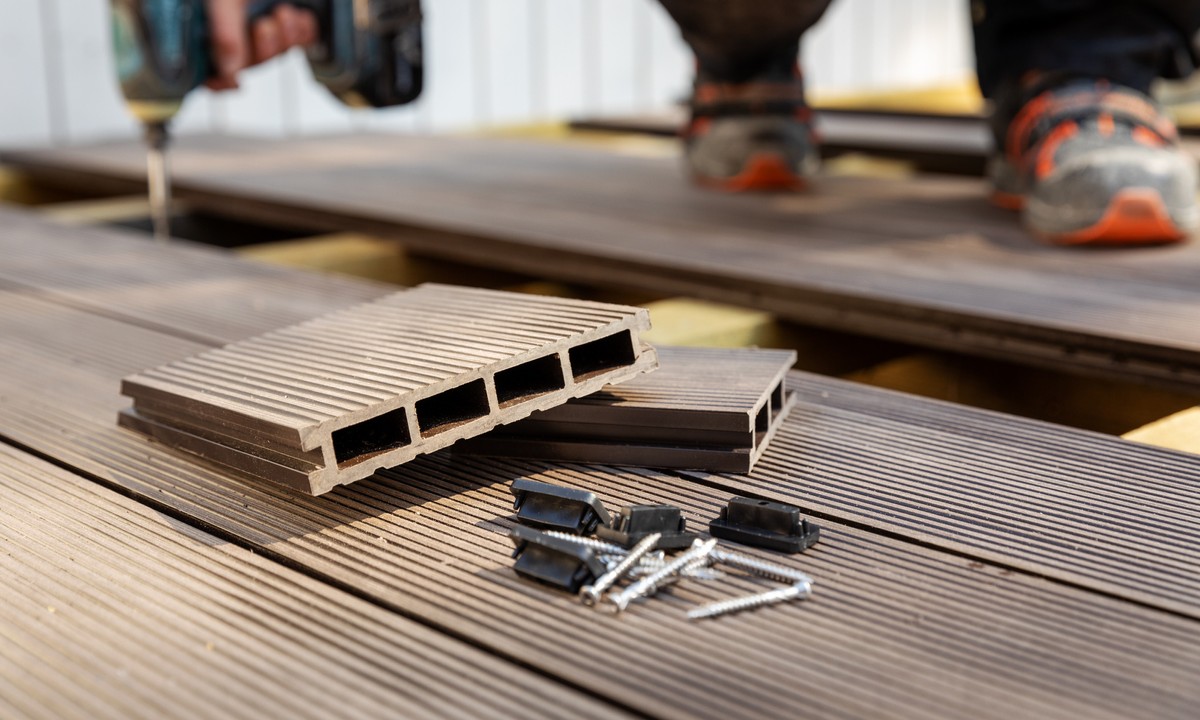 For a woodworker, a stacked toolkit is just as important as the skills they boast. This means having all the necessary tools, materials and fasteners on hand. One such tool that every woodworker must have at all times is the screw.
There are many different types and sizes of screws, making choosing the right one for your project a bit overwhelming. To help you out, we've put together a list of the five most common types of screws used in woodworking and their best uses.
Five Most Common Types of Screws
Composite deck screws
If you're working on a composite wood project, composite deck screws are the way to go. These screws are specifically designed to drill into composite material without damaging it. These screws usually come with protective coatings to preserve them from corrosion and rusting. They also have special threading that prevents them from stripping the composite material, and they are available in various colors to match any composite decking.
Drywall screws
Drywall screws are the next most popular type of screw. As it is obvious by the name, these screws are used to hold up drywalls against studs, but that's not all as these can be used for a variety of medium to low-duty projects. Drywall screws come in different lengths, but the most common is the 2-inch screw.
Machine screws
Machine screws are one of the most versatile types of screws. They are used to fasten metal parts together and can also be used in wood and composite materials. Additionally, machine screws can be easily removed and reused, making them an excellent choice for projects that may need to be disassembled later.
Wood screws
As the name suggests, these screws are made to be used on wood and are a staple for any woodworker. This is because they feature a sharp point that allows them to be screwed into wood, without needing a drilled hole. The shaft of these screws is also tapered, which prevents the striping of wood.
Cabinet screws
Most woodworkers are familiar with cabinet screws. These are the screws that are used to fasten cabinet hardware, such as hinges and knobs. Additionally, these screws are used to assemble cabinets and various other woodworking projects. Cabinet screws are available in different lengths, but the most common is the 1-inch screw.
Now that you know the five most common types of screws, you can choose the right one for your next woodworking project.
Picking the Right Screw for Your Project
Picking the right screw for the right project is as important as it is confusing. Let us give you a few useful tips to make the process easier:
First, identify the material you'll be working with. Different screws are designed for different materials. For example, there are screws specifically for wood, metal and plastic.
Decide what type of head you need. Screw heads come in several styles, including flathead, Phillips head and hex head.
Consider the length of the screw. Screws come in various sizes, so make sure you choose one long enough to penetrate the material you're working with without going all the way through.
Now that we know, let's get started with our next woodworking project!