The Top Tools To Ensure Accurate Measurements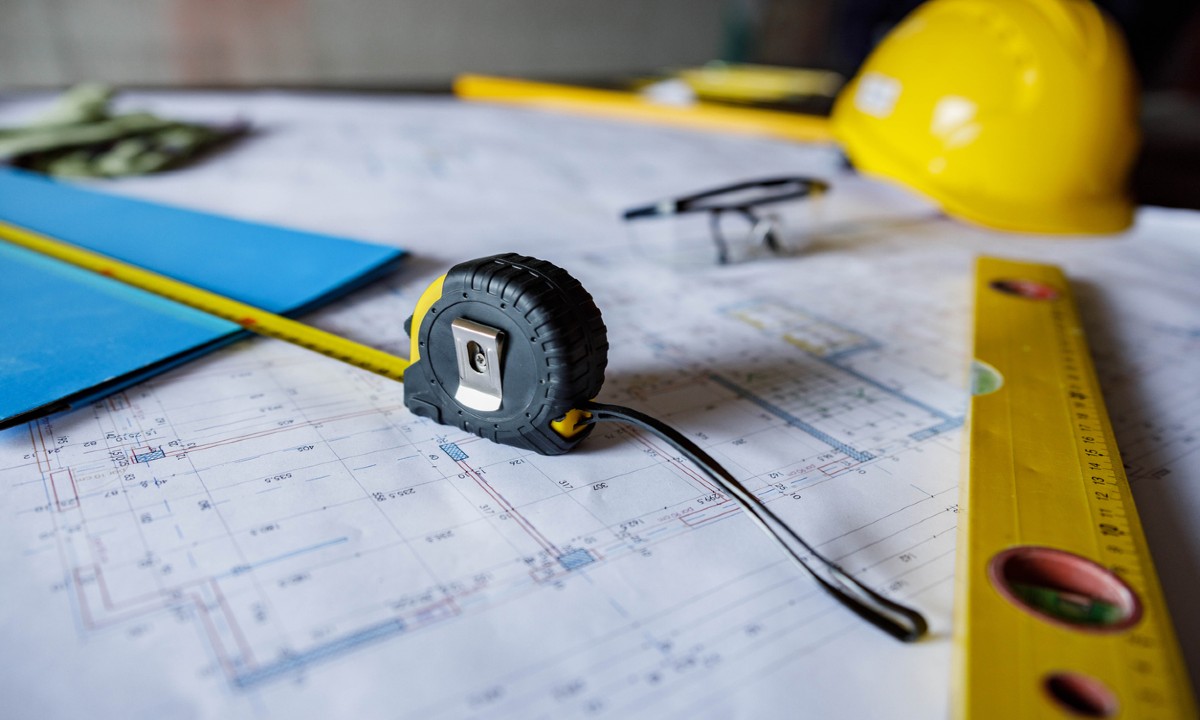 Measuring tools are an essential element in the toolbox of any trade, including plumbing, carpentry, and stonemasonry. But still, these tools are an afterthought when purchasing and assembling essentials for a workshop. Because measuring tools are a surefire way to take and record accurate measurements, they help you hone your skills and add precision to your work. There's no room for even a minor error in measurements because it can ruin the entire project. We've listed some measurement and layout tools that will not only last longer but also remain accurate for years to come.
TOP MEASURING TOOLS TO ADD TO YOUR TOOLKIT
Tape measure
If you have the habit of wearing a tape measure, it gives a notion that you're serious about your work. At its simplest, a tape measure consists of a cloth or plastic ribbon that's marked with measurements in inches and centimeters (sometimes in millimeters as well). You'll commonly see these tape measures in tailoring or dressmaking shops. A retractable tape measure, on the other hand, comes with a sturdy metal ribbon housed in a spring-loaded plastic case that features a hook, allowing you to clip it to your belt. Most professionals prefer using a retractable tape measure because of the added convenience. 
But how long should your tape measure be? A 25-foot-long tape measure hits the sweet spot — it's not too long that you find it unwieldy and heavy to use for shorter measurements and not too short that you can't even measure an extended span.
Speed square
Most carpenters and DIYers almost always have a speed square clipped onto their belts. This multifunctional measuring tool serves different purposes. You can use it as a miter square, protractor, try square, line scriber, and saw guide. Because most of them are made with high-quality material, their markings will never fade, allowing you to mark out correct angles on workpieces for years to come. Another great thing is that this tool is light yet super strong and will last years of use.
Analog measuring tool
An analog, also known as an angle finder, features a magnetic base that attaches to metal pieces for accurate measurements. Some models also include self-threading screws that allow you to use them on non-metallic pieces as well. 
Some angle locators come with conversion guides and you can take measurements at different angles. While you can find different digital options for measuring angles, this all-weather tool wins out over expensive alternatives. 
Calipers
You can get a caliper in both digital or analog measuring versions, and it's an indispensable tool when you need to measure the distance between an object on two opposite sides. You can adjust the caliper's tip to fit across the object you want to measure, then remove the caliper and measure the distance via the integrated ruler. 
Calipers are used in a wide variety of settings, ranging from offices of mechanical engineers, and doctors to scientists, woodworkers, and metal woodworkers. 
Pressure gauge
A pressure gauge is used to quantify anything from air pressure to altitude to blood pressure. Aneroid and hydrostatic gauges are the most common styles found in analog pressure gauges, and both of them are extremely easy to use. An aneroid gauge responds instantly and is less precise overall, while a hydrostatic gauge is great for sustained pressure, but has a delayed response. 
Ruler
A ruler is also known as a straightedge or line gauge and is used to draw straight lines or measure distances. They are mostly used in construction jobs and engineering to get accurate measurements on plain, flat surfaces. 
Laser Level
It emits colored laser beams and allows for easy visual confirmation of both vertical and horizontal leveling. Some modern and upgraded models also include the features of measuring the distance from the unit to the laser beam's end, making them an accurate and quicker solution to measure distance on the job site. 
FINAL THOUGHTS
Whether you're a weekend DIYer or work in any physical profession, measuring tools are a must-have to allow for precise and accurate measurements to add details to your work. So, the next time you plan to improve your carpentry, metalworking, or masonry skills, find a way to take precise measurements and equip yourself with the needed tools. That way, you'll be able to add precision to your work and get desired results.