This Tool Can Do So Much More Than Keeping Your Boards in Place
Fence clamps are a versatile and handy tool that can be used for a variety of tasks around the home, garden, or farm. Though they are commonly used to hold a piece of wood in place while cutting, there are a number of other uses for fence clamps that you may not have considered. In […]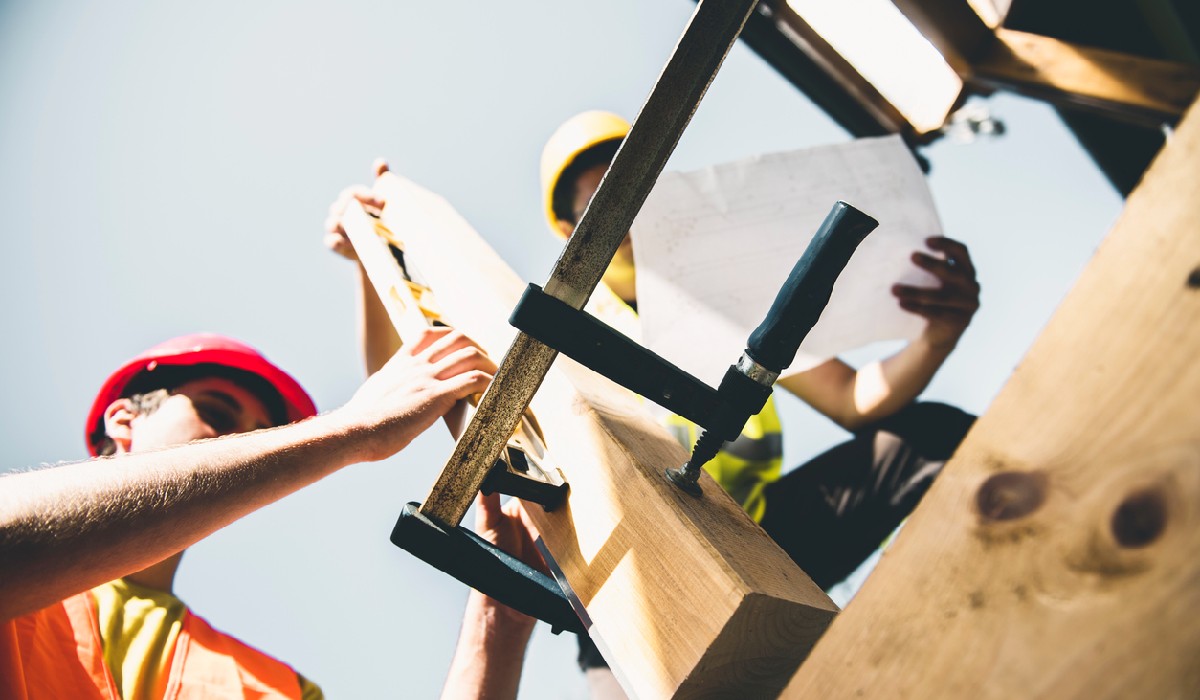 Fence clamps are a versatile and handy tool that can be used for a variety of tasks around the home, garden, or farm. Though they are commonly used to hold a piece of wood in place while cutting, there are a number of other uses for fence clamps that you may not have considered. In this blog post, we'll explore five different ways to use fence clamps so that you can get the most out of this handy tool.
WHAT IS A FENCE CLAMP?
A fence clamp is a tool that is used to secure two pieces of wood or metal together. It consists of two jaws that are connected by a screw or bolt. The jaws are opened and closed by turning the screw or bolt. Fence clamps are available in different sizes, depending on the thickness of the material you need to secure.
FENCE CLAMP USES
Attach a sanding block
If you're doing any kind of finishing work, it's important to have a sanding block handy. A sanding block helps to ensure an even finish and prevents you from accidentally damaging your workpiece. To attach a sanding block to a fence clamp, simply glue or tape the sanding block to the clamp jaw. This will give you a sturdy and comfortable grip while you're sanding.
Make a drill press jig
A drill press jig is a handy tool that allows you to drill perfectly perpendicular holes. To make your own drill press jig, start by attaching a piece of scrap wood to the fence clamp jaw with glue or tape. Then, drill a hole through the scrap wood at the desired location. Finally, use a coping saw or another type of saw to cut out a slot in the scrap wood so that your drill bit can fit through. Now you're ready to drill perfect holes every time.
Build a crosscut sled
A crosscut sled is an essential tool for any woodworker who wants to make accurate cuts. To build your own crosscut sled, start by attaching a piece of plywood to the fence clamp jaw with screws or bolts. Then, add some stops along the side of the sled so that your workpiece doesn't slide around while you're cutting it. Finally, add a handle to the front of the sled so that you can easily push it through your table saw. Presto! You've got yourself a brand new crosscut sled.
Create custom molding profiles
If you're looking for a way to add some unique flair to your next project, consider creating custom molding profiles with your fence clamp. To do this, simply attach a piece of scrap wood to the clamp jaw and then use a router to cut away excess material until you've achieved the desired shape. Experiment with different router bits until you find one that gives you the perfect profile for your project.
Hold small parts for gluing
Have you ever tried gluing small parts together without any sort of holding device? If so, then you know how difficult and frustrating it can be. Fence clamps are the perfect solution for this problem, simply attach the small parts to the clamp jaw and let them dry while being held securely in place.
CONCLUSION
There are endless uses for fence clamps, these are just five of our favorites. With this versatile tool in your arsenal, you'll be able to take on any woodworking project with confidence knowing that you have everything you need to get the job done right.