Surprising Hacks You Can Use a Flathead Screwdriver For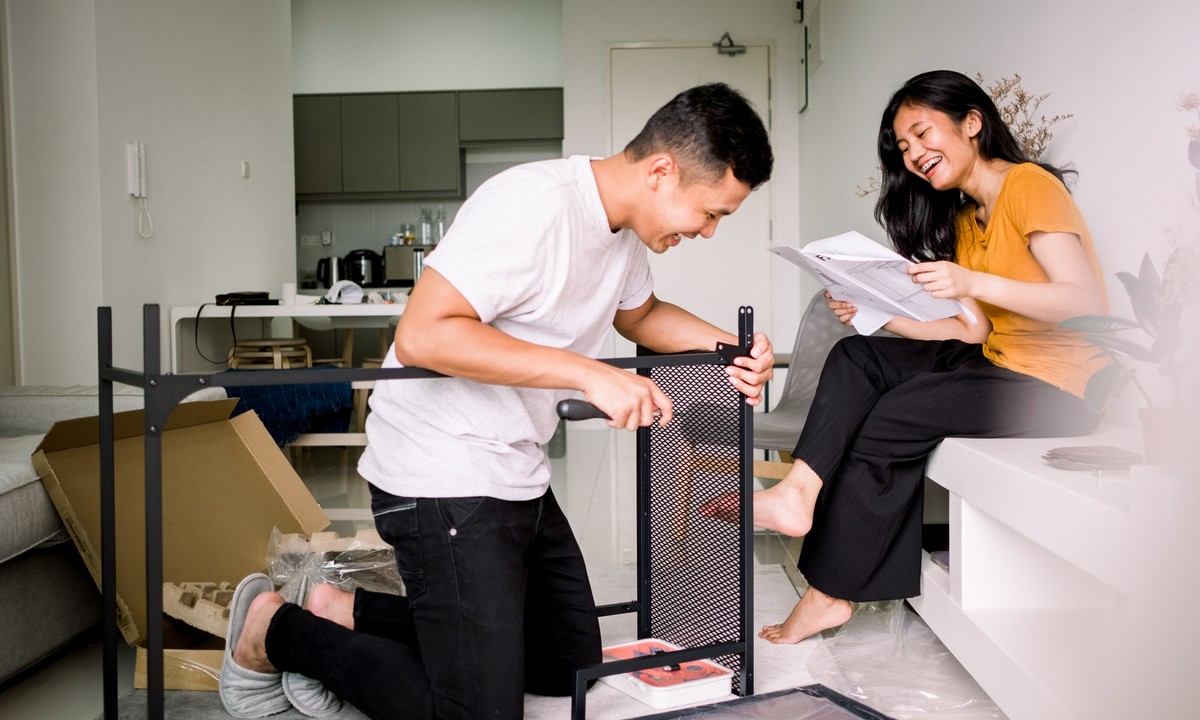 A flathead screwdriver is a versatile tool that can be used for a multitude of purposes around the home. We all know it is a great tool for loosening and tightening screws, but it can also be used for a variety of other tasks. So if you find yourself in a bind and need a quick fix, you'll be thankful you have this multi-tool in your toolbox.
In this post, we'll explore different hacks you can use a flathead screwdriver for. Whether you're in a bind and need to pry something open, or you're looking for a last-minute fix for a broken hinge, the flathead screwdriver can come in handy. The following hacks provide some examples of how a flathead screwdriver can be utilized effectively in various scenarios.
Hanging Pictures
When it comes to hanging pictures on your walls, a flathead screwdriver is an invaluable tool. To make use of it, first determine where the wall hook or nail for the picture will go. Then, use the flathead screwdriver to create a hole in the wall at this location. Once the hole has been made, slide the hook into the hole and hang the picture on it.
Opening Bottle Caps
Sometimes it can be difficult to remove the metal caps on plastic bottles without the right tools. A flathead screwdriver makes this task much simpler. To open bottle caps with a flathead screwdriver, simply place the blade of the screwdriver on top of the cap and twist it gently. This should give you enough leverage to lever off the cap from the bottle. 
Unclogging Shower Drains
If you're having trouble with clogged shower drains, using a flathead screwdriver could prove useful. Insert the flathead screwdriver into the clog and gently twist it to loosen up whatever is blocking your drain. With enough leverage, you should be able to free up any clogs that are causing problems. 
Tightening Cabinet Knobs
Sometimes cabinet knobs become loose over time and require tightening to function properly again. To do this with a flathead screwdriver, first, remove any screws that are present from the cabinet knob. Then, place the flathead screwdriver into the slot of the screw and use it to tighten it back into place.
Removing Small Parts
When removing small parts like screws or connectors from electronic devices, having an appropriate tool is essential to avoid breaking something delicate or damaging yourself in some way. If you're working with small parts, use one hand to support them while placing the blade of a flathead screwdriver between them and gently prying them apart with the other hand. 
Removing Wallpaper
Removing wallpaper can be tricky due to its adhesive nature, but a flathead screwdriver can help make this task much simpler and less messy. Insert the blade of your flathead screwdriver into the edge of your wallpaper and gently slide it along while lifting one corner at a time. Once you have hooked onto one edge with your blade, you should be able to peel off your wallpaper more easily with your hands or another tool, such as pliers, if necessary. 
Conclusion
With these hacks in mind, you'll have no difficulty making use of your trusty flathead screwdriver for an array of tasks around your home. From hanging pictures and opening bottles to tightening knobs and removing wallpaper, you'll be surprised at the number of things you can accomplish with this small but mighty tool.