A Step-by-Step Guide to Properly Sharpen a Hand Saw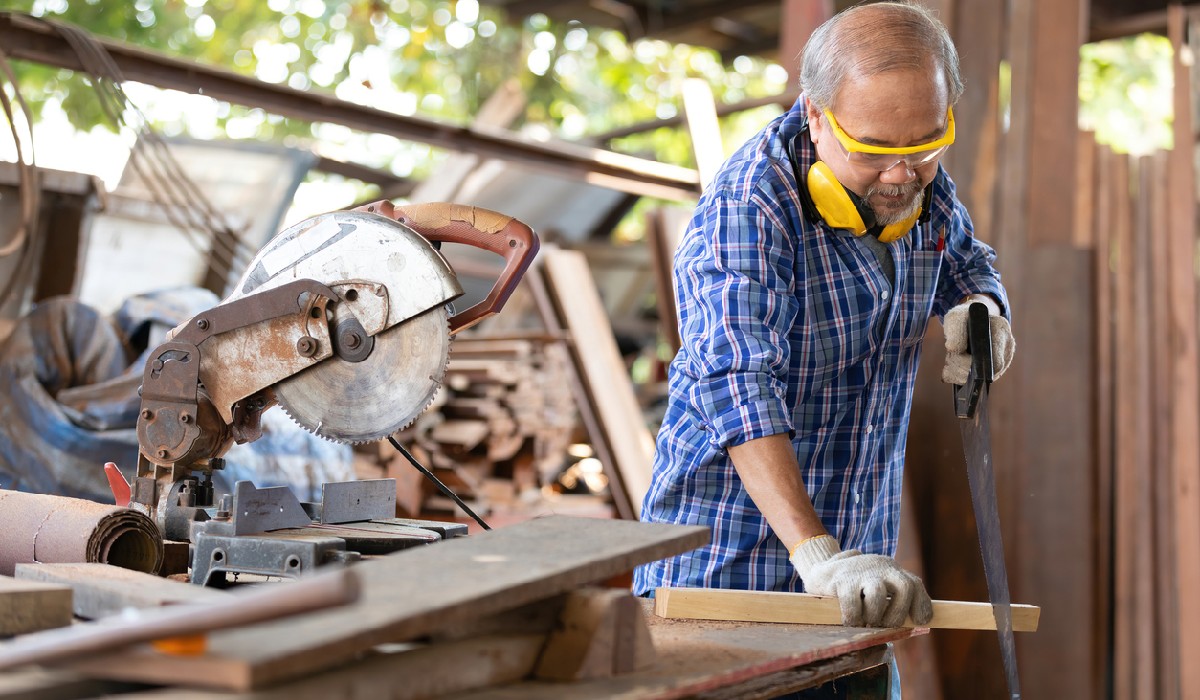 Hand saws are incredibly useful tools for anyone who likes to work with wood. But, like any tool, they require regular maintenance and sharpening to function properly. In this post, we'll cover how to properly sharpen a saw blade, step by step. We'll also discuss the best way to store and maintain your hand saw, so it's always ready to use.
If you're looking to get the most out of your saw, then this is the perfect guide for you. We'll discuss the supplies, the different types of saws, and the sharpening process. Following this guide will help ensure your saw is always sharp and ready to use.
Materials Required
To properly sharpen a hand saw, you need the following materials:
Hand Saw: This should be an appropriate type of hand saw for the material you are cutting.
Honing Oil: Lubricate the cutting edge and help protect it from overheating.
Whetstone: Sharpen and hone the blade of the hand saw on this material.
Steps for Sharpening Your Hand Saw
Prepare the Whetstone
Place the whetstone on a flat surface and wet it with honing oil. Use a cloth or brush to apply the honing oil.
Lubricate the Whetstone
Apply a few drops of honing oil onto the surface of the whetstone to ensure that it remains lubricated while you are sharpening the blade of the hand saw.
Move the Hand Saw Across the Whetstone
Hold the hand saw firmly and move it in an arching motion across the surface of the whetstone, applying slight pressure at each point where it passes. Maintain an even motion and pay close attention to keeping it at an angle of about 25 degrees as you work. It may also be helpful to draw lines on your stone for guidance in maintaining this angle. Do this about 10 times on each side of the blade.
Double Check the Hand Saw
After you have finished sharpening both sides of the blade, check that it is even across its entire length using a flat file or similar tool. Re-sharpen any areas which are still dull or need more work.
Clean the Hand Saw
Brush Away Metal Debris
After sharpening, use a dry brush to brush away any metal particles or debris which may have accumulated on your handsaw blade during sharpening process.
Clean with Rag
Clean your handsaw blade with a rag dampened with honing oil to remove any remaining debris or particles from its surface before stropping or storing your handsaw away.
Stropping the Blade
Prepare Your Leather Strop
Take your leather strop and apply some honing oil to its surface before stropping your blade upon it. This will help protect your leather strop from wear and tear because of repeated use over time.
Move Hand Saw Across Strop
Using an arching motion similar to when you were sharpening on your whetstone, move your hand saw across the leather strop a few times per side in order to smooth out its edge even further and improve its efficiency when used in cutting tasks directly afterwards.
Finishing Up
Dry and Store Away
Once you have finished sharpening your handsaw blade, it is necessary that you dry it off thoroughly before storing it away so as not to rust or corrode its surface because of moisture build up during storage over time. After drying off your handsaw, carefully store away in a safe place until needed again for future use!