What Projects Can You Use a Heat Gun For?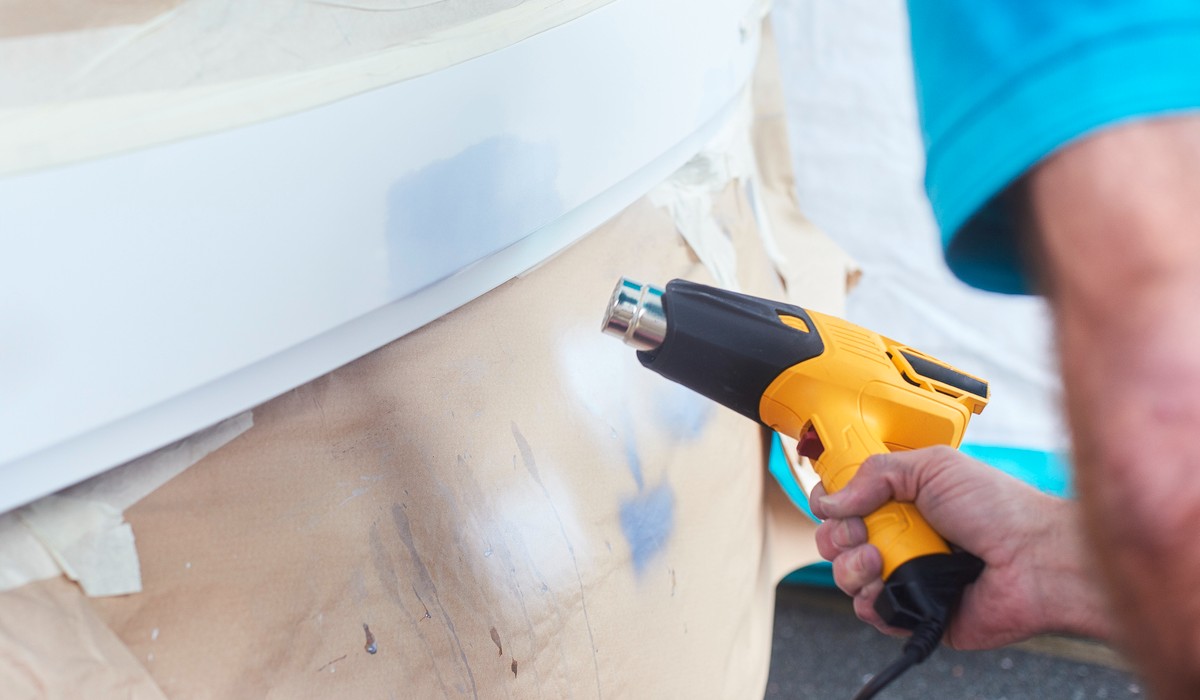 Heat guns are like blow dryers, only a whole lot hotter. They're great for applying heat over a specific area without actually causing a fire to start. When working on certain projects, whether it be related to woodworking or not, there are situations where a heat gun may come in handy. But what situations are they? Read on to find out more.
HANDY USES FOR A HEAT GUN
Thawing
During the cold winter season, your home may not be fully prepared to handle environmental changes. Maybe you own a relatively old home or some damage has caused certain parts of your abode to be weaker than others. This can cause a few problems, particularly when it comes to pipes. Some exposed pipes can freeze over during the night and leave clogged ice pipes around your home, and this can become a real problem in the long term.
Fortunately, heat guns are perfect for the job. You can use them to heat up the surrounding ice and thaw away the cold from the pipes. This can unclog the pipes until they freeze up again. While it's not a permanent solution, you can at least tend to things while you look for a more permanent alternative.
Stripping wallpaper
Wallpaper is something that's easy to put on but a lot harder to remove. It uses adhesive to stick to the walls for years and even decades, but eventually, even the strongest of adhesives wear off over time. In old houses and homes, the wallpaper may end up loosening in certain areas, leading to exposed flaps that move about due to even the slightest gust of wind. It's not the best sight, and can really make a home feel old and decrepit.
But removing the wallpaper from your wall isn't as easy as it may seem on the surface. Because even if one area of the wallpaper has lost its adhesive, other parts may still be completely fine. So, when you do pull out the wallpaper, you may end up tearing the part that wasn't firmly glued on, leaving a bit of the wallpaper behind. You now have an even bigger mess on your hands.
With a heat gun, you can remove wallpaper very easily and with no risk. Even old adhesive can loosen up again with a bit of heat, and this is what you're taking advantage of. Aiming the heat gun at a safe distance over the wallpaper will cause the adhesive to loosen up, allowing you to carefully remove the wallpaper without leaving any traces behind. It's a simple yet effective solution that's very handy when you're trying to renovate certain parts of your home.
Using heat shrink
Finally, when working on projects that involve the use of wires, heat shrink is a type of material that, when heated up, shrinks into size. It's commonly used for bundling up wires — you place the wires inside the heat shrink, apply a bit of heat and the wires will be bundled up inside nice and tightly.
You can activate heat shrink using a simple blow dryer, but heat guns are more effective for industrial purposes. It shrinks the material faster, and you have more precise control over which areas you want to target first. Heat shrink may not be something you use in all your projects, but in the ones you do, a heat gun will be your best friend.