Every DIYer Needs To Know About These Power Tools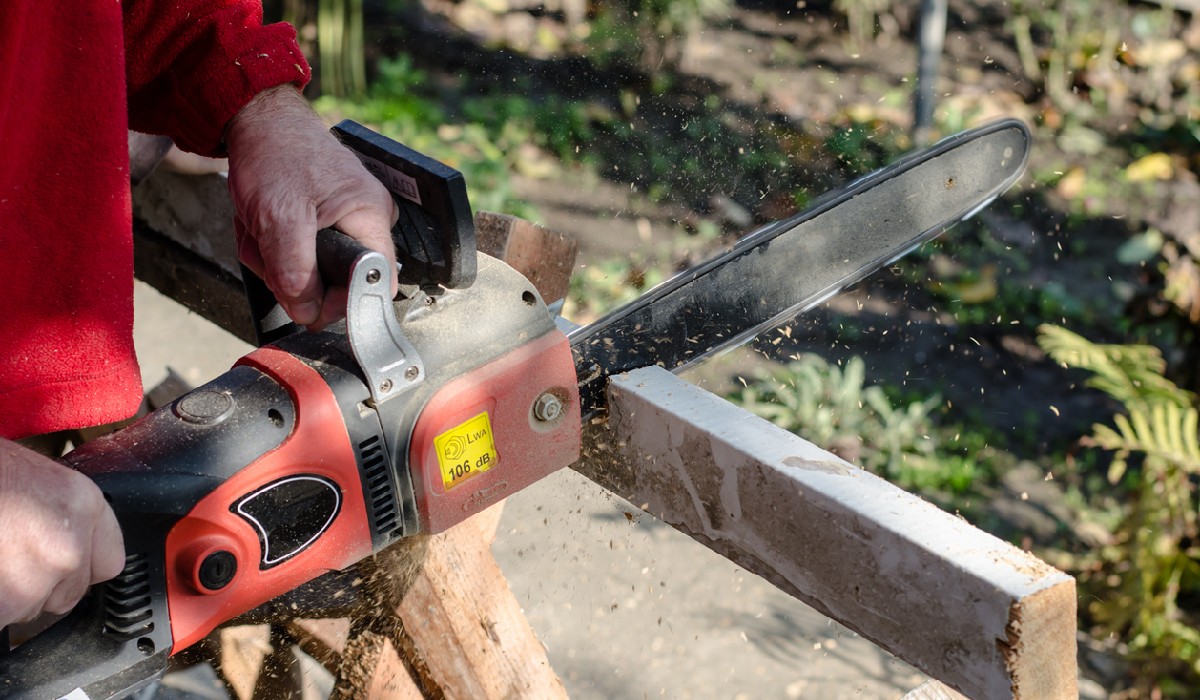 If you're a DIYer, you know what it's like when you're working on a project and don't have the right tools to get the job done. Amateurs and pros must have the right tools to complete their projects efficiently and on time. For this reason, we've assembled a guide to the most common power tools.
No matter the size or scope of the job, we have something that'll help you get it done faster and more accurately. We'll break down the types of tools and share some tips for picking the right one for you. If you want to finish your project on time, read on to find out what tools you'll need.
Types of Power Tools
Power tools come in a variety of shapes, sizes, and purposes. They range from small handheld tools like electric drills and reciprocating saws to large industrial pieces such as plasma cutters and electric chainsaws. Power tools are usually powered by electricity or gasoline, although some may run off compressed air or pneumatic power. A few common options are listed below.
Drills: These electric drills can bore holes into wood, metal, or plastic.
Reciprocating saws: These electric saws have a rapidly oscillating blade that is perfect for cutting through wood, metal pipes, and other firm materials.
Sanders: These tools are useful for finishing jobs such as sanding down wood surfaces, removing paint from doors, or polishing furniture.
Routers: Routers create intricate patterns and shapes in wood and plastic using rotary movements.
Electric Chainsaw: An electric chainsaw is ideal for cutting through logs and other kinds of heavy lumber quickly and efficiently.
Compound miter saws: These larger tools allow DIYers to make precision cuts at different angles on two-dimensional (2D) and three-dimensional (3D) materials safely.
Benefits of Investing in Power Tools
Investing in quality power tools is essential for any DIYer's toolkit. Not only do they save time by completing tasks quickly, but they also provide opportunities for creating intricate and beautiful works of art that would be impossible to do by hand. Many quality brands have warranties on their products so that if something should go wrong with your tool, you can get it repaired or replaced without spending additional money.
Power Tool Safety Tips
Power tools can be dangerous if not handled correctly, so it's critical to follow safety protocols while you are using them. Always make sure that you read the instructions before using any kind of power tool and wear protective gear such as goggles and gloves when necessary. It's a good idea to keep your work area free from clutter to reduce the risk of a potential accident. When working with an electric chainsaw or other sharp blades, you should never put your hands near the moving parts until you are sure that the blade has stopped spinning.
Popular Power Tools
When shopping for power tools, certain brands stand out above the rest in terms of quality and performance. For drills, Milwaukee offers durable models with several speeds so that you can complete all kinds of projects with ease. Makita produces powerful blades for reciprocating saws with adjustable speed settings that provide precise cutting results. When it comes to sanders and routers, Bosch makes high-end models that are perfect for creating detailed designs in woodworking projects without sacrificing accuracy or precision.
Purchasing Power Tools
When buying power tools, it's critical to shop around to find the best deal possible while still getting quality items made by reputable manufacturers. Many hardware stores offer discounts on selected items, so remember to take advantage of these promotions when they come around, as they can be great ways to save money on your power tool purchases over time. Online shopping sites like Amazon often have competitive prices on high-end brands, so it's worth comparing prices online before purchasing anything from a physical store.
Conclusion
The proper power tools can make any DIY project easier and more enjoyable. With the appropriate information, you can find the perfect items to suit your needs while staying within your budget. There are many types of power tools available, each with unique benefits. Investing in quality tools will help save you time and money in the long run and keep your projects running smoothly. When using any power tool, it is crucial to follow safety protocols to reduce the risk of an accident or injury. With the right tools, you can take your projects to the next level and get the job done right.