Thread Cutting: Learn This Skill To Improve Your Projects
Thread cutting is a manufacturing process that creates screw threads. That's a fancy word for the spirals on a screw. Instead of thread rolling or forming on brittle materials, thread cutting is used to achieve full thread depth.  This method is also used when you need to thread a screw up to a shoulder, the […]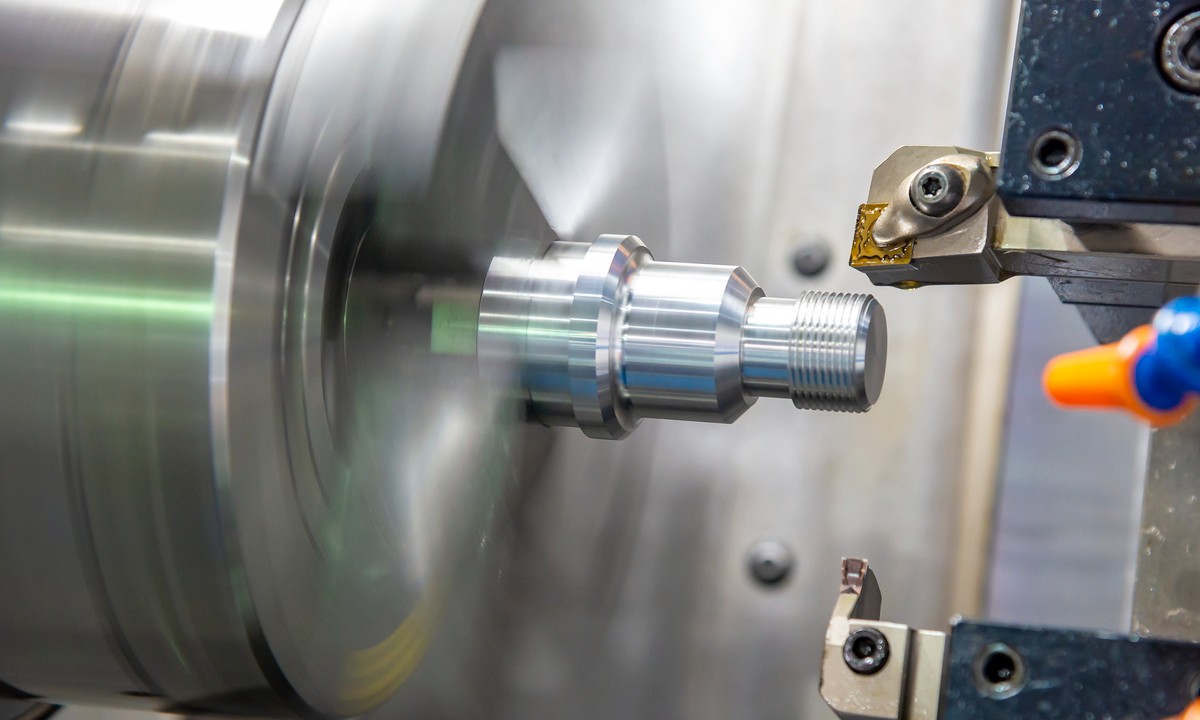 Thread cutting is a manufacturing process that creates screw threads. That's a fancy word for the spirals on a screw. Instead of thread rolling or forming on brittle materials, thread cutting is used to achieve full thread depth. 
This method is also used when you need to thread a screw up to a shoulder, the quantity is small, or the blank is inaccurate. Since screw threads are one of the most produced machine elements, learning about thread cutting can help you polish your projects. There are many ways to go about thread cutting. Below, we've shared some of these methods to help you learn more about this technical skill.
THREAD CUTTING METHODS 
There are many methods used for generating screw threads, including the following:
Subtractive Methods 

Deformative/Transformative Methods 

Additive Methods 
Choosing the right method depends on a number of factors. These include your budget, the time available, the degree of precision required, and the available equipment. 
Below, we have only explained the techniques used in subtractive methods due to their popularity in the industry.
TAPS AND DIES 
The most common technique of thread cutting is using taps and dies, which is a set of tools that allows you to create threads. Taps are used to create threads inside a hole so that a bolt can be screwed in. Alternatively, a die set is the opposite of a tap as it creates threads on the outside diameter of a rod.
Unlike drill bits, taps and dies don't remove the chips they create, so you have to do it manually. To do that, you have to make a half turn with taps and dies in the opposite direction of the threads after every two full revolutions.
SINGLE-POINT THREADING 
Single-point threading uses a single-point tool to create a thread on a cylinder or cone. This technique can be used for creating both internal and external threads. The subject is mounted between two centers or secured with a clamp for external single-pointing. But for internal single-pointing, the subject can only be secured with a clamp while the tool moves across in a linear motion, taking chips off slowly with each movement.
Now, single-pointing is done through engine lathes and CNC lathes, making the process quicker and much easier compared to doing it manually.
THREAD MILLING 
Thread milling is another method used for creating threads. This method uses single or multiple-form cutters to produce threads on a rotating workpiece. It was initially used for creating internal threads, but now external threads are also produced with this method.
Since thread milling is a complicated process, it is usually only used when a tap isn't suitable for producing the threads or you have to work on a large diameter beyond the capacity of a die.
THRILLING
When we combine the process of drilling with threading, it becomes thrilling. This method creates internal threads with a unique cutting tool on a CNC mill. The cutting tool has a tip like a drill, and this tool works as an all-in-one tool that drills, chamfers, and threads a hole in a single compact cycle. It means you don't have to switch between tools for different steps. But this method is only capable of achieving a limited hole depth which is about three times the tool's diameter.
FINAL THOUGHTS
Thread cutting is a complex skill that requires equal amounts of attention and precision. There are many ways of generating screw threads, each with its own benefits and drawbacks. You can use taps and die sets, mill threads, or try single-pointing to achieve different results. By following these simple tips and instructions, you can up the game of your next project.