5 Tips for Starting and Maintaing a Fire in a Pit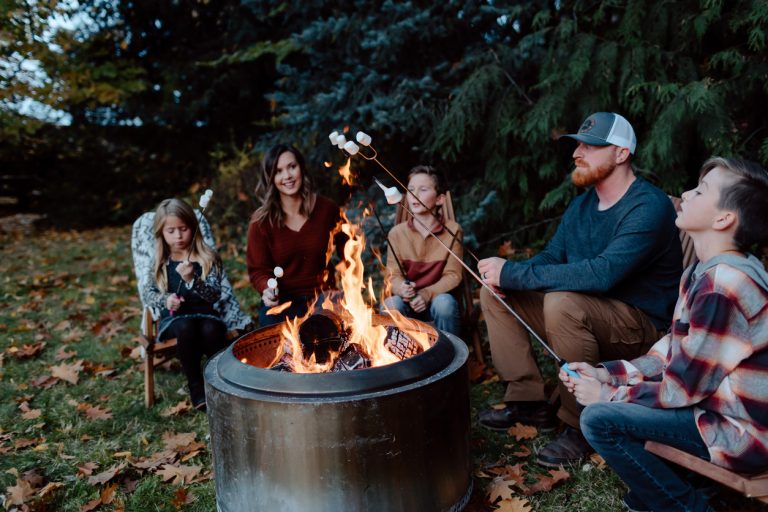 For many people, the thought of starting and maintaining a fire in a pit can be a daunting task. With the right knowledge, you'll be able to do it and enjoy a cozy, pleasant evening under the stars. In this post, we're going to share five tips that'll help you start and maintain a fire in a pit with ease.
We'll cover the materials you need, the step-by-step process of building a fire, and the best way to maintain and keep a fire going. By the time you're done reading, you'll know everything you need to get your fire started and keep it going so you can enjoy your nights and warm up after a long day.
1. Gathering Supplies
Before you can start a fire, you must first gather the necessary supplies. The most important pieces of equipment are a fire source, logs of various shapes and sizes, kindling, and a long-handled tool for controlling the fire. It is also helpful to have some tools for breaking up larger logs into smaller pieces. Having additional fuel sources on hand, such as dried leaves and pinecones, can be useful if the fire needs an extra boost of light or heat. 
2. Protect Your Space
Once you have gathered all your supplies, it is time to prepare the fire pit. Make sure it is clear and dry (any wetness will hinder the start of your fire). Make sure to check for any branches or debris that could catch on fire and keep them away from the space before continuing.
3. Arrange the Logs
Arrange the logs in two rows to form an interlocking grid when viewed from above. Place kindling between each log to provide air circulation, as this will help the log catch faster. Once you have finished constructing your base, make sure it is sturdy enough to hold its weight without toppling over. 
4. Lighting the Fire
When ready to light your arranged logs and kindling, use caution to ensure all nearby materials are not in danger of catching on fire. Light the end of one of your kindling sticks with either matches or a lighter. Be sure to do this at an appropriate distance away from yourself and others. When done correctly, you should now have a small flame burning underneath your logs.
5. Maintaining the Fire
Once your flame has started burning steadily beneath your logs, it's time to add additional fuel sources and maintain continual heat. Start by adding more small pieces of kindling under and among existing logs. This step will help maintain air circulation and provide extra heat for larger pieces of wood. Continue adding these smaller pieces until all logs are securely lit, then move up to larger pieces that require more significant heat sources for burning efficiently. When finished adding these materials, step back and observe how well the fire is burning. Adjust the positions or angles of each log to obtain an optimal glow from each side of your firepit. Once you're finished, put out the fire by letting it die completely. Clean out the ashes after each use and don't forget to cover up your pit with a firepit cover as well so no wetness or debris can enter your pit when it's not in use.
Conclusion
Fire pits can be a great way to stay warm and relaxed during the colder months and to create a lively atmosphere for summertime gatherings. Knowing the proper steps for safe and successful fire building is essential for reducing risks associated with the activity.. Whether you're spending time with friends and family around a rustic campfire or cozying up with a good book, having the best fire-building skills will set you up for a successful and safe fire experience.