A Step-By-Step Guide on How to Cut Firewood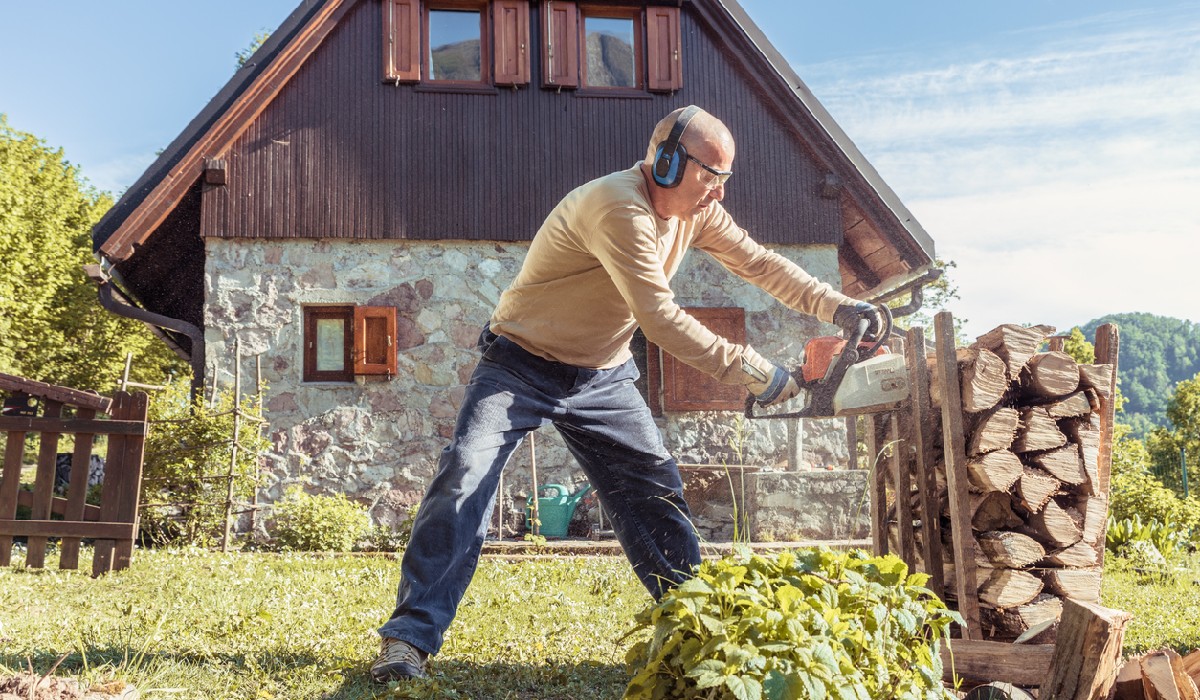 If you're looking for a way to save money and stay warm this winter, why not try cutting your own firewood? With a few simple materials, a bit of practice, and patience, you can save a bundle of money and be prepared for whatever the weather throws at you.
Calculating Wood Amount
The first step in the firewood-cutting process is to decide how much wood you'll need. Before heading out to cut firewood, you should determine the size of your fireplace or stove to find the best size logs for your needs. If you want enough wood for an entire season, it's recommended that you collect a stack of wood that measures 4ft x 4ft x 8ft. That should be enough for one full cord. Once you've calculated how much wood you'll need, it's time to move on to the next step.
Choosing the Right Saw
The next step is to select the right saw for the job. A chainsaw is a must if you plan on cutting firewood since it can easily and quickly cut through large logs, so it is highly recommended. Investing in a high-quality saw also pays off since it will be more reliable and easier to work with in the long run.
Preparing To Cut
Once you have a chainsaw and have determined your wood requirements, it's time to prepare for cutting. Before doing so, make sure you are wearing safety equipment such as goggles, gloves, and steel-toed boots at all times when operating a chainsaw. Also, set up a proper workspace; ideally someplace in the open with a flat surface that can catch flying wood chips and sawdust while you work. Once you have everything prepared and ready.
Cutting the Firewood
Now that everything is set up, it's time to start cutting! Begin by finding logs that are 4 feet in length, then securely position them on your work surface with one end slightly higher than the other; this will make them easier to cut down into smaller sizes as needed. After that, cut by pushing the saw across each log until desired length is reached; make sure not to put too much pressure on the saw or allow it to jerk during this process, as this can lead to safety hazards and damage to your equipment over time. Repeat these steps until all of your logs have been correctly cut down.
Stacking and Storing Wood
Once all of your logs have been cut, now it's time for stacking and storage. When stacking and storing your newly cut firewood, arrange them in a neat pile or use a firewood rack if available; this will help protect your wood from rain and provide easy access when ready for later use. As soon as possible, get your wood covered or stored somewhere inside where it will stay dry throughout its drying period before using them as fuel for fires this upcoming winter season.
Following these simple steps will get you well on your way toward properly cutting and storing your own firewood supply this winter season! With careful preparation and following these instructions correctly, you will save money and end up with a healthy stockpile of warm firewood ready for burning when needed!