Mastering the Cut: How To Cut Sheet Metal Like a Pro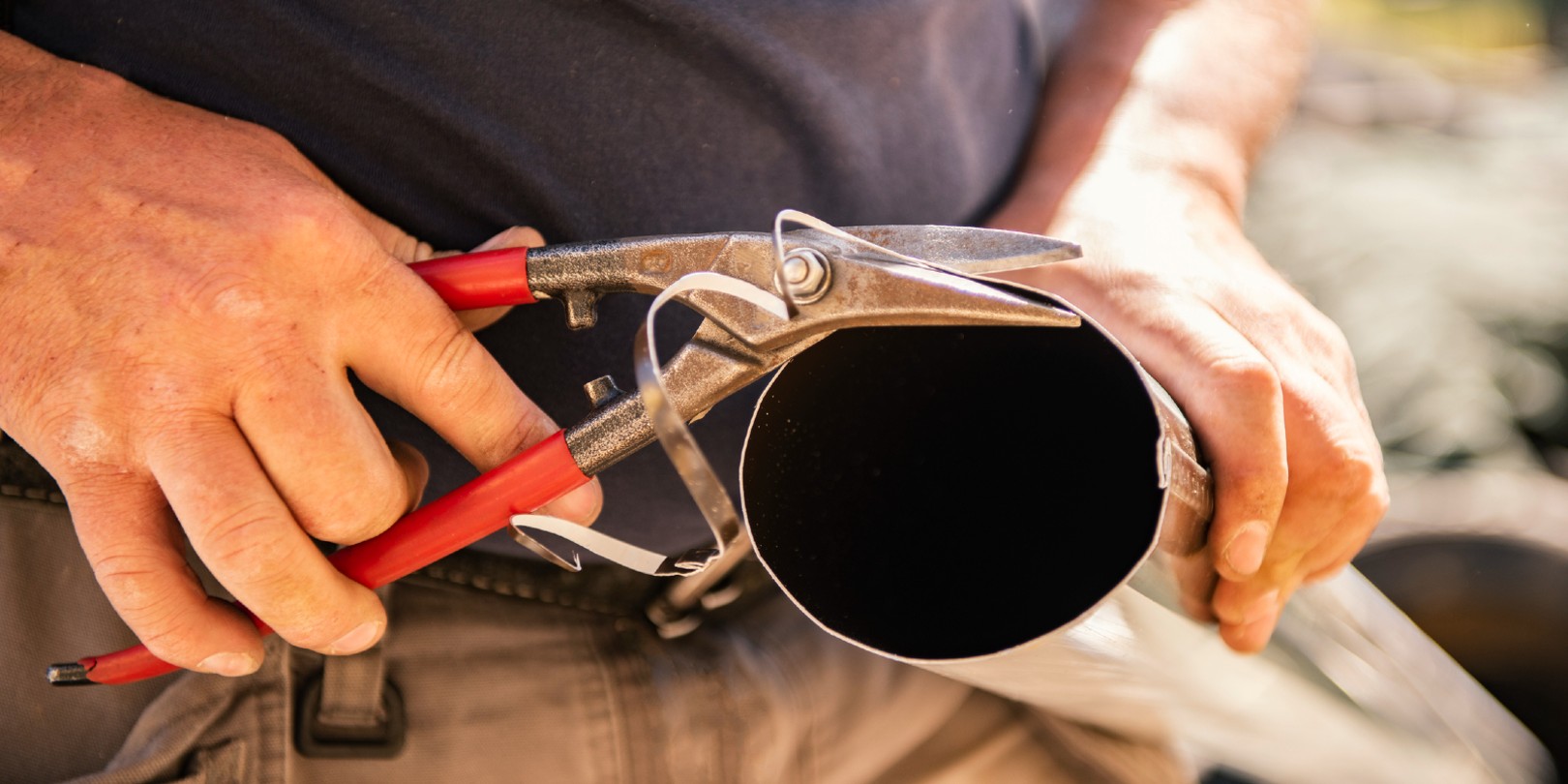 Have you ever seen those amazing sheet metal projects and wished you had the skills to make them? Maybe you've already tried to start a sheet metal project, but you're having trouble getting the precise cuts you need. Don't worry—we're here to help! In this post, we'll be covering everything you need to know about how to cut sheet metal like a pro.
Whether you're a total amateur or a pro, we've got you covered with our comprehensive guide. We'll go over the different types of tools you can use, the best practices for making perfect cuts, and tips for getting the most out of your material. With our help, your sheet metal projects will elevate from mediocre to majestic.
Tools Needed
For cutting sheet metal, the first step is to make sure you have the right tools for the job. A sharp pair of shears are best for thinner metals, but for thicker metals, a saw such as a reciprocating saw or jigsaw is ideal. Make sure to wear safety goggles, gloves, and a face mask to protect yourself from flying debris when using a power tool. 
Safety Considerations 
Before making any cuts, be sure to read all the safety precautions of your tools and ensure that you understand how to operate it properly. It's also important to wear thick protective gloves to prevent any cuts or potential burns from sparks generated during cutting. Additionally, use clamps to hold down any sheet metal that you'll be cutting with a handsaw or grinder in order to ensure stability and accuracy of your cut, and always keep your hands away from the blade area. 
Measuring Techniques
The key to getting an accurate cut is a precise measurement. While measuring out where you'd like to make your cut, be sure to use a straight edge along with a pencil so that you don't accidentally mark a wrong spot. A clear ruler will make it easier for you to determine exactly where the edge of your desired cut should be made. 
Types of Cuts 
There are two common types of cuts used when cutting sheet metal: straight and curved. The type of cut used will depend on the shape of your project and what tools you're using for the cut. If you're using a handsaw or reciprocating saw, then you'll be making a straight cut; however, if you're using a jigsaw or grinder, then you'll likely need to make curved cuts or horizontal slits. 
Making the Cut 
Now that you've got your measurements and chosen your cut type, it's time to start cutting! If using a handsaw, ensure that your blade is sharp in order to get an accurate and clean cut. For thick metals, it may take two passes with the saw until it's completely through. If this is the case, start by making a shallow groove in your material followed by a deeper one until fully through the metal. If you're using power tools such as the reciprocating saw, make sure it's secured firmly in a vise before beginning—this will help maintain the accuracy of your cuts by preventing unwanted movement while in use. 
Dealing With Jagged Edges 
No matter how careful you are while making your cut, there's no way around it – sheet metal edges are often left with jagged edges after being cut with a blade or saw blade. To fix this issue, use sandpaper or grinding equipment to smooth out any rough edges and give them a better finish before starting your next step in creating your project.
With the right tools and techniques, anyone can easily master the art of cutting sheet metal. From choosing the right tools for the job to making sure your measurements are accurate, mastering the cut is not as difficult as it may seem. Fortunately, with this comprehensive guide, you now have the start you need to take your sheet metal projects from everyday to extraordinary. So get out there, gear up, and start cutting like a pro!