Electric vs. Gas Chainsaw: Which Is Better?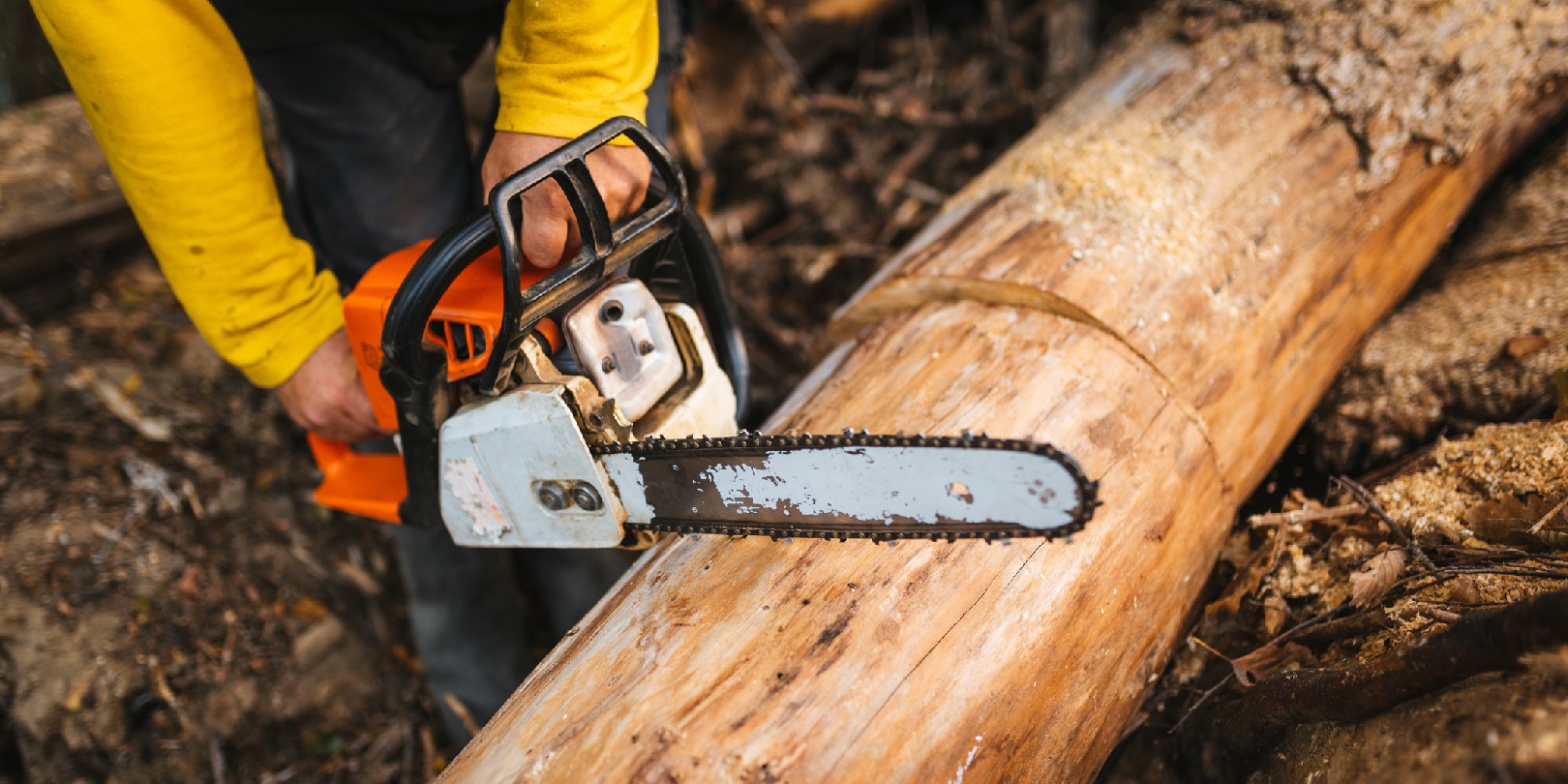 When it comes to chainsaws, you want a fast and clean result. That's why choosing the right one for the job is important. But how do you know which one to choose? Should you go for a gas or electric chainsaw? In this article, we'll look at the pros and cons of both chainsaws and help you decide which is best for you.
We'll look at the power, convenience, cost, and safety considerations for each type of chainsaw and test them in various woodcutting applications. So, if you're ready to learn the difference between an electric and gas chainsaw and make the right choice for your next lumber project, read on!
Overview of Electric Chainsaws 
Electric chainsaws are often considered a good choice for homeowners due to their lighter weight, lower noise levels, and ease of use. Electric chainsaws use a battery or an electrical cord, meaning you can use them virtually anywhere without worrying about refueling. 
Electric chainsaws produce significantly less power than their gas counterparts, which often makes them easier to handle and causes less strain on the user. Additionally, electric chainsaws are relatively low maintenance because they don't require oil changes or spark plug adjustments. 
Overview of Gas Chainsaws 
On the other hand, gas chainsaws provide more power and versatility than their electric counterparts. These chainsaws are powered by gas, meaning you can use them virtually anywhere as long as fuel is available. Gas chainsaws also offer more power than electric models, which makes them ideal for tougher jobs such as large limb cutting or tree felling. 
Gas chainsaws tend to be heavier than electric models due to their internal combustion engine, but most users find that this added weight makes them easier to maneuver while cutting. Additionally, gas chainsaws require more maintenance than electric models – including oil changes and spark plug adjustments – but with proper maintenance, the gas chainsaw will run well and last for many years.  
Price Comparison 
When deciding between an electric or gas chainsaw, the price can be an important factor in determining what model is best for you. Generally speaking, electric chainsaws are cheaper than their gas counterparts due to their simpler construction and lack of engine components which require regular upkeep and repair. Generally, you can pay around $100-$200 for a reliable electric chainsaw, while a quality gas chainsaw will cost around $200-$400, depending on the size and power output you require.  
Performance Comparison 
When comparing performance between electric and gas chainsaws, one must consider both power output and run-time per fuel unit (in this case, electricity versus gasoline). Gas-powered chainsaws tend to provide greater power output than their electric counterparts; however, their run time per unit of fuel is much shorter than those powered by electricity. On the other hand, electric chainsaws may offer less power but provide longer run times per unit of energy consumed (in this case, electricity).  
Durability Comparison 
Although electric and gas-powered chainsaws offer durable designs, it's essential to consider how each type of saw will stand up against various environmental conditions, such as extreme temperatures or moisture levels, before making your purchase decision. Gas-powered chainsaws are more durable than electric saws due to their internal combustion engine, which provides added protection against damage caused by extreme temperatures or moisture levels compared to their electric counterparts.  
Maintenance Comparison 
Finally, one must consider the required maintenance for electric and gas-powered saws before purchasing. Electric saws require very little maintenance – besides periodic greasing and sharpening of the saw chain – while gas saws require regular oil changes, spark plug adjustments, and cleaning out of sawdust buildup to keep them running at peak performance levels over time. Generally speaking, you can perform these tasks with basic tools or be taken care of by a professional if necessary.