Gas Chainsaw vs Electric Chainsaw: What Is Better?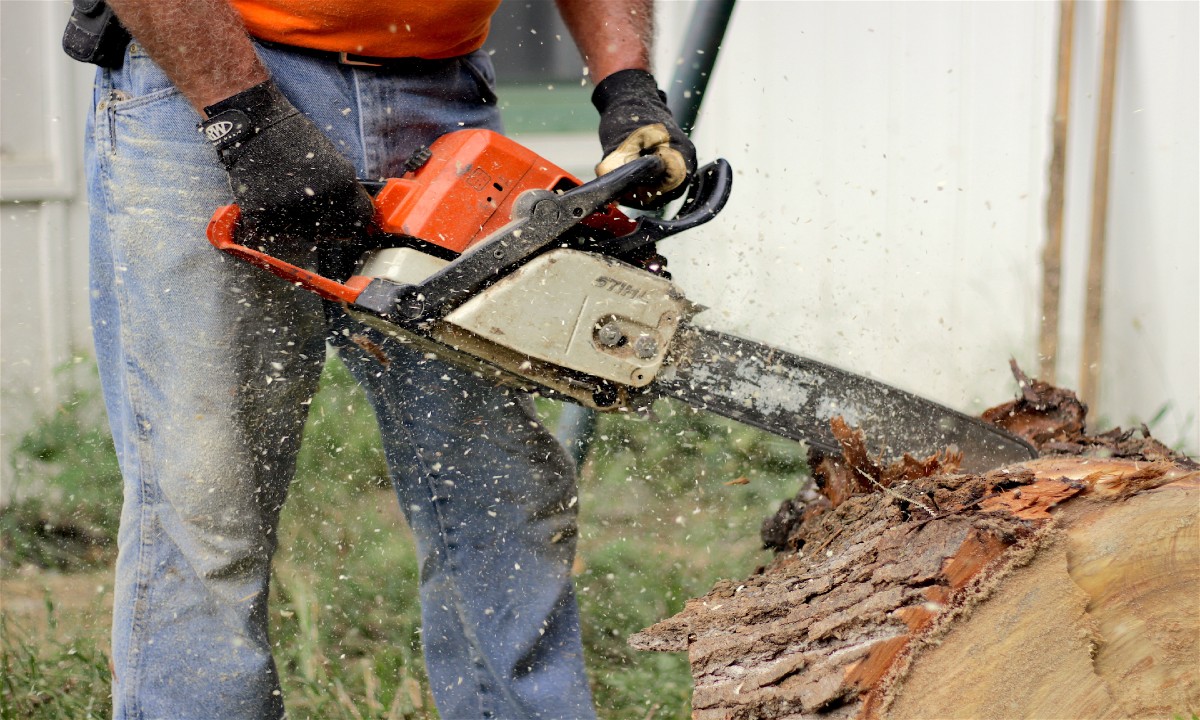 The deafening noise of a chainsaw isn't easy on the ears, so the least you deserve is proper performance. When lumberjacks go chainsaw shopping, their top priority is to buy a product that gets the job done as efficiently as possible. It's no secret that chopping wood is beyond exertive, even with the right equipment on hand. Naturally, chainsaws are used to handle small to large projects. But when it comes to choosing between gas-operated and electric equipment, which one should you go for? You've seen your peers hype up one type of chainsaw while the rest solemnly swear by the other type. If you're not a veteran lumberjack with years of experience up their sleeve, this question may present a daunting challenge. 
What Is an Electric Chainsaw and Why Do People Love It?
Electric chainsaws are the modern, sleeker brother of the age-old gas chainsaw. For one, their compact build wins them extra points in the aesthetic department. But beyond the surface is where all the magic lies. Electric chainsaws are powerful and yet, they try their best to keep it quiet. This is a far cry away from raging gas chainsaws loud enough to wake your next-door neighbors. They're also lightweight and easier to operate without pulling a muscle. Unless you're thinking about undertaking a large-scale industrial project that requires you to cut down an entire forest, electric chainsaws are the smarter choice. These are excellent for home repairs, setting up interior fixtures and drilling holes for renovation. If you don't have much experience with carpentry, go with electric. 
Is a Gas Chainsaw Really That Different?
When it comes to heavy-duty performance, electric chainsaws don't hold a candle to gas ones. The latter is specifically designed to facilitate lumberjacks undertaking large-scale projects. Needless to say, the more work, the better it is to use a gas chainsaw. But bear in mind that operational resilience comes at an environmental cost. Electric chainsaws have no direct carbon footprint as you must only charge the equipment or plug it into a power source. 
While zero emissions is certainly a massive plus, gas chainsaws are virtually cordless and easy to lug around and use on large fields. This saves the hassle of jumbled wiring, tripping over and project setbacks. As long as you get used to carrying one around, you'll be good to go. The latest models on the market are much more lightweight than older gas chainsaws. 
Protective Gear 101: Safe Chainsawing
Be it gas or electric, chainsaws aren't the kind of tool you mess with. They're incredibly dangerous when operated without safety gear and potentially life-threatening. If you're DIYing a home improvement project or trimming down the backyard, make sure to have gloves, goggles, shin protectors and ear plugs on. 
The Verdict
Choosing between different chainsaws is a conundrum when you're being swayed by the benefits of both. Safe to say, each offers similar functionality, just not identical purposes. Gas chainsaws are useful for big projects such as deforestation, construction and more, whereas electric chainsaws are best suited for sprucing branches and small residential renovations.