Why You Need a Framing Square for Your Carpentry Work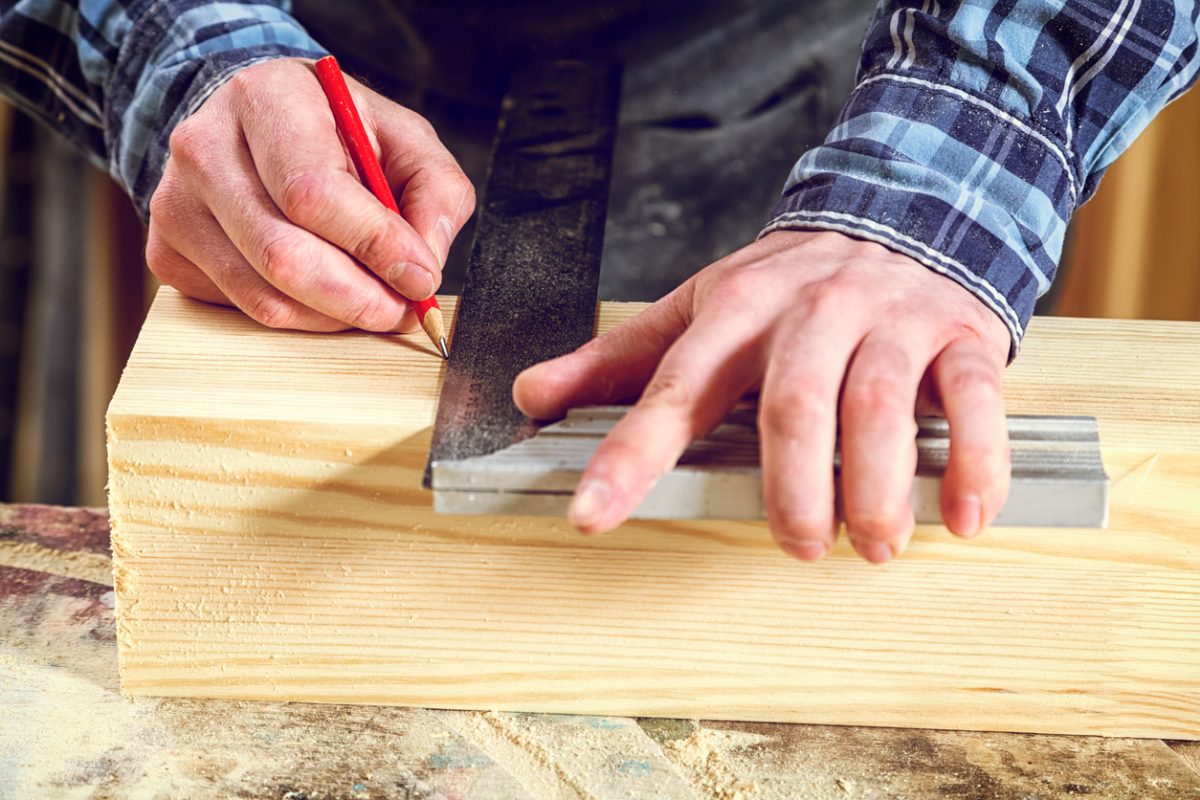 If you plan on doing any kind of carpentry, there are certain tools you need to have. Hammers, tape measures, screwdrivers, and saws are just a few examples. It's also important to have your own framing square.
But what are framing squares? What are they used for and why are they so significant when it comes to carpentry and woodworking in general? Read on through our guide to find out all about framing squares.
WHAT IS A FRAMING SQUARE?
A framing square, which is also sometimes known as a steel square or carpenter's square, is a carpentry tool. It's quite a simple tool, a lot like a ruler, but formed at a right angle, rather than in a straight line.
Usually made of steel, framing squares consist of two separate arms. One arm, the blade, is longer and wider than the other, while the other, known as the tongue, is shorter and narrower. The two arms are perpendicular to one another, forming a precise right angle where they meet.
THE USES OF FRAMING SQUARES
There are many uses and functions of framing squares, and they're some of the most versatile tools to have in your toolbox. Here are just a few examples of things you can do with a framing square:
Measuring and calibrating
One of the main uses of framing squares is for measuring. They're useful for measuring in a range of ways. For example, you can use the ruled side of a framing square to measure straight lines, just like you would with a ruler, and you can use a framing square in conjunction with other items like a scientific calculator in order to measure angles.
These tools are also super useful when you need to calibrate or confirm the angle of something that you have already cut or a piece of furniture in your home. You can place the framing square flat against the item, like a staircase, in order to check that the stairs are at a precise 90-degree right angle.
Marking and guiding
Another good use of framing squares is when you're actually carrying out carpentry work or doing some DIY projects. You can place the framing square against a piece of wood that you're working with, for example, in order to mark straight lines and accurate angles.
You can also use your framing square to guide you when cutting through pieces of wood, helping to get accurate angles when preparing pieces for stair framing, roof framing, and so on.
Making corners and edges
Another common use for framing squares is when you're preparing any kind of structure, piece of furniture, or other items that need to have straight edges or accurate right-angle corners.
The framing square will help you make edges that are completely straight and at the correct angle, preventing you from having wonky or uneven pieces of furniture. This is very important for things like chairs, tables, stairs, and bookcases, for example.
FINAL THOUGHTS
So, the next time you plan a carpentry project, make sure you have a framing square nearby. It will help you create clean, straight lines and angles, saving you a lot of time and hassle.