The Ultimate Guide for Fixing and Preventing Warped Wood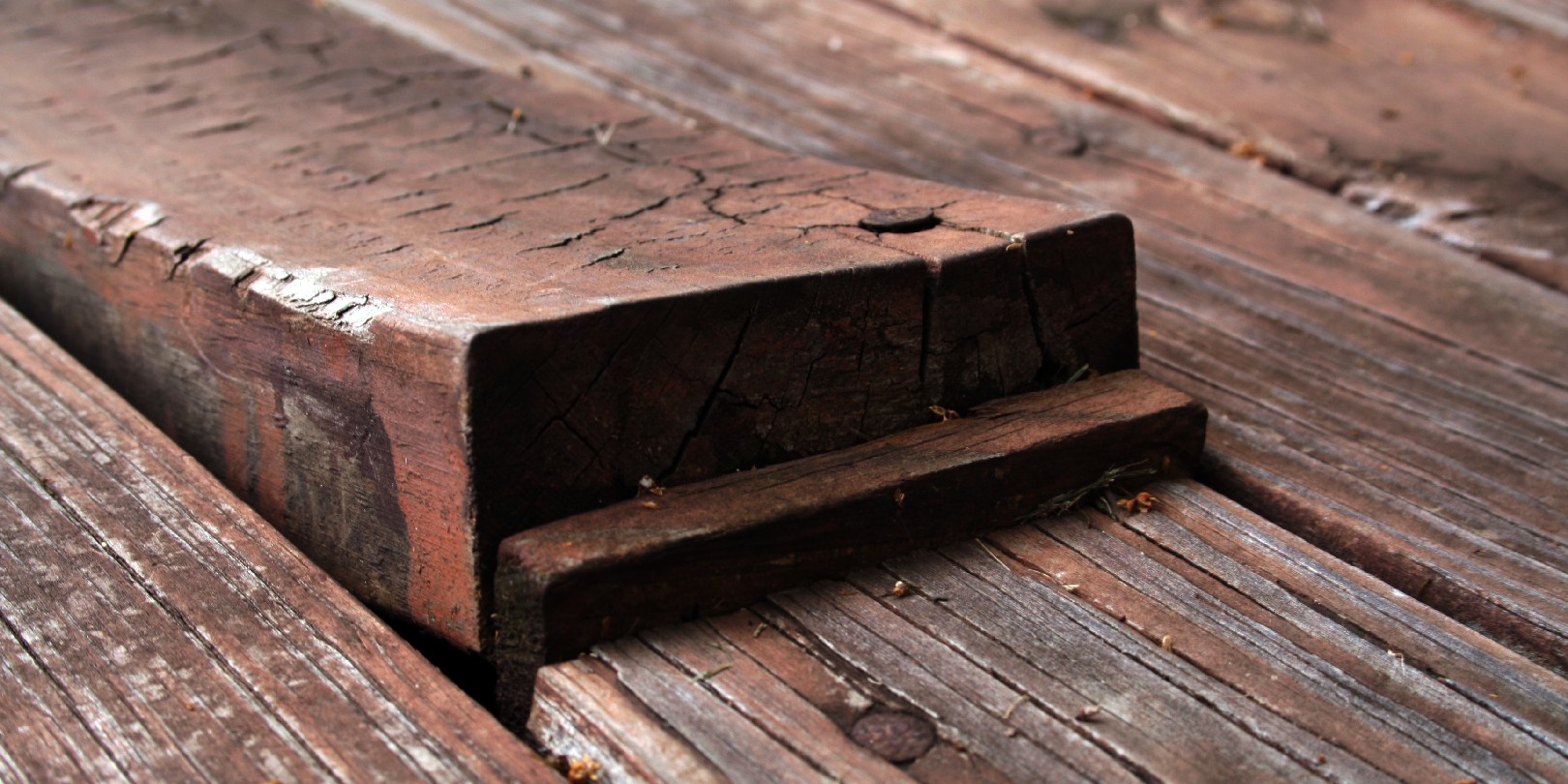 Warping is a common problem that affects nearly every type of wood. From furniture and floors to walls and more, warping can strike almost everywhere. Depending on the severity of the warped wood, you could be facing a minor inconvenience or a major structural issue. 
Either way, there are many ways to fix and prevent warped wood. This guide will show you the way! We'll explore why wood warps in the first place. Then, we'll talk about the steps you need to take to fix warped wood, including clamps, sanding, and moisture control. We'll also let you know how you can prevent your wood from warping in the future. So, if you're ready to tackle your warped wood problem, let's get started!
Definition and Explanation of Warped Wood
Environmental changes and moisture levels can cause wood to warp. When wood dries out, it shrinks in width, which can make it start bowing or cupping. Drying-shrinkage warping is more likely to occur in thicker wood than with thin pieces. Humidity can also cause warping because it widens the wood fibers. This type of warping is known as swelling-induced warping.
The primary types of warped wood are cupped, or curved, warping and twisted warping. Both of them have unique characteristics that require different techniques to fix or prevent them. Curved warps occur when one side of the board absorbs more moisture than the other side. This causes it to bow outwards in a convex shape. On the other hand, a twisted warp results in the board turning or twisting at one end. 
Fixing Warped Wood
The most common technique for fixing curved or cupped warped wood is to use a benchtop thickness planer. This can be used to even out the edges, returning them to their flushed state. If a planer is unavailable, you can also use an orbital sander to sand down the high points until they are level with the low points. 
Another method for fixing cupped warped wood includes a vacuum bag. Clamp the bag on top of the board and slowly add heat from the pressure of the vacuum. Keep applying pressure until the board flattens. Now, repairing twisted warped wood requires you to implement a different approach altogether. 
One way to fix twisted, warped wood is using a steam-bending technique. Take a moistened cloth and hold it in place over a bowl of boiling water. Simultaneously, clamp them down on a bending form until they attain their desired shape. Clamps and glue blocks can also help with twisting. They will pull against each other when tightened down with screws, which can help you straighten out any twists in the board. 
Preventing Warped Wood
To prevent the wood from warping in the first place, use high-quality lumber from reputable sources. Poor-quality lumber with a high moisture content can set you up for failure. It might have hidden defects, like knots, which can weaken structurally over time. All in all, poor-quality wood with a high moisture content is often more prone to warping. 
Additionally, using appropriate types of glue, like PVA, instead of hide glue is key. It can create strong bonds that will ensure that the wood withstands environmental changes that would otherwise cause warping. When working with freshly cut lumber, it's important to let it acclimate to the environment before using machining or beginning assembly. 
This can help you prevent sudden changes in humidity that could also lead to warping. Gradual changes are better than rapid ones because too much at once can result in structural stress. During assembly, it is crucial to make sure all pieces are supported. This can prevent structural distortion caused by gravitational forces. 
Clamps can hold everything in place and prevent misalignment. It's important to consider the long-term stability of your project, especially when working with solid wood. Modifications may be necessary to achieve specific goals and ensure stability over time as well.
Conclusion
No matter what type of wood you are working with, warped wood is an age-old problem that can be frustrating when it strikes. However, armed with the right information and tools, you can confidently tackle warped wood. 
This guide outlined the basics of why wood warps. We also discussed the steps you need to take to repair warped wood as well as how to prevent it in the first place. Whether you are handling furniture or flooring, warped wood can be effectively prevented. It's easy to fix with the right knowledge and the proper tools. The next time you come across warped wood, you'll know just how to tackle it.