DIY Shed Ideas and Building Tips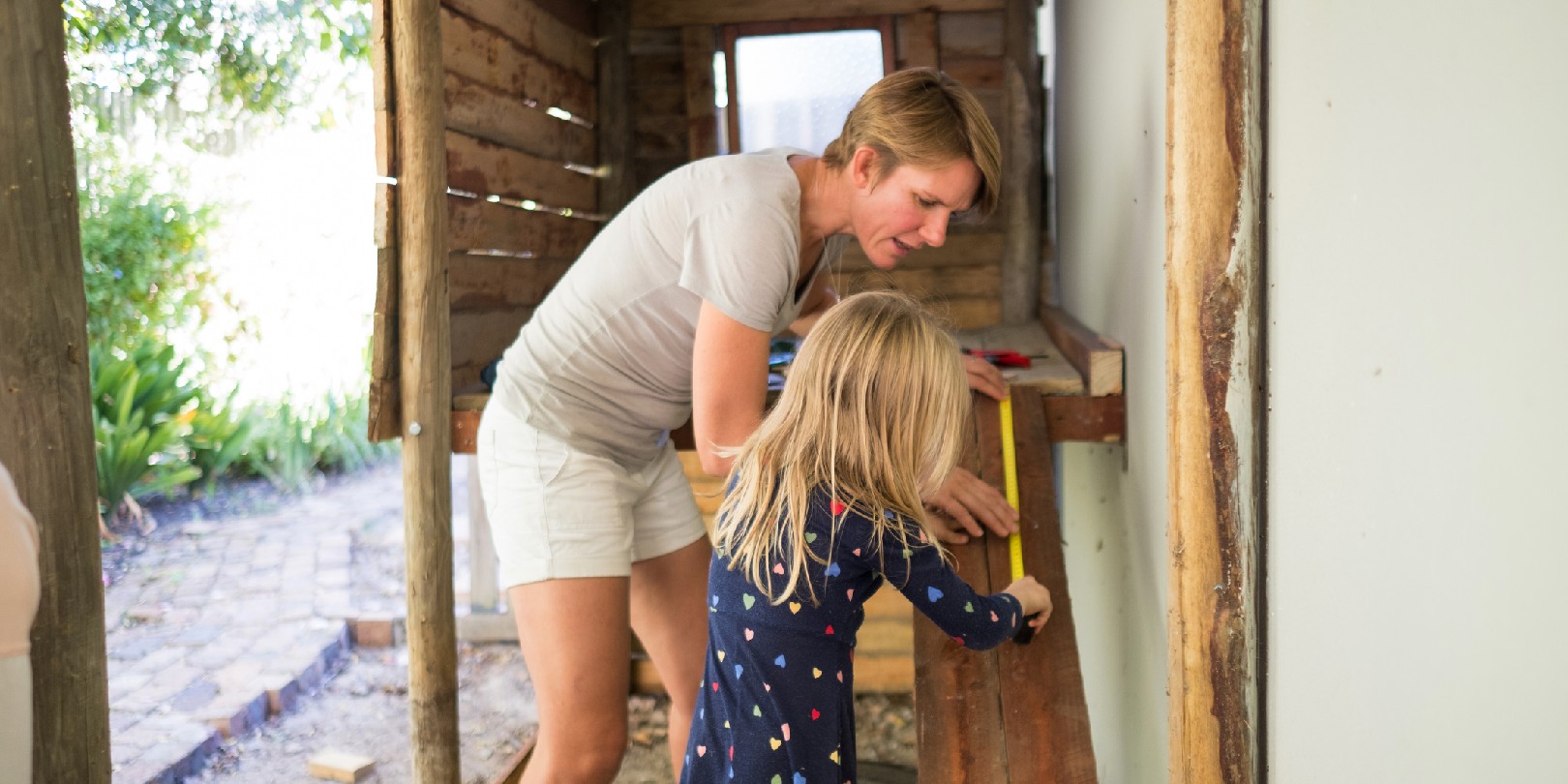 If you've got your electric log splitter and other precious woodworking tools but are running out of space to store them, we've got the solution for you. Building a shed in your backyard can be a rewarding DIY project if you need extra storage space or a dedicated workspace. Not only can a shed provide you with a practical solution for storing tools, equipment, or other belongings, but it can also be a fun and creative endeavor to take on with a friend. In this blog, we'll explore some DIY shed ideas and provide you with building tips to help you create the perfect shed for your needs.
Choose the Right Shed Design
The first step in building your shed is to choose the right design that suits your needs and style preferences. There are various shed designs, such as gable, barn, lean-to, or saltbox. Gable sheds are the most common and have a classic pitched roof, while barn sheds have a gambrel roof that provides more headroom. Lean-to sheds are ideal for small spaces or for attaching to an existing building, and saltbox sheds have a unique asymmetrical roof design. Consider your shed's size, purpose, and aesthetics when selecting a design.
Plan and Prepare
Before you start building, it's crucial to plan and prepare. Create a detailed plan that includes dimensions, materials, and layout of your shed. Check your local building codes and obtain any necessary permits. Clear the area where your structure will go and level the ground. Consider the access to your shed, such as the location of doors and windows, and make sure it's easily accessible and functional.
Gather Materials and Tools
Next, gather all the materials and tools you'll need for your shed project. This step may include lumber, nails, screws, roofing materials, siding, paint, and other necessary supplies. You'll also need tools such as a circular saw, hammer, drill, level, tape measure, and other basic carpentry tools. Make sure you have everything you need before you begin building to avoid delays.
Build the Foundation
A solid foundation is essential for a sturdy and durable shed. Depending on your shed design and local building codes, you may build a foundation using concrete, gravel, or pressure-treated lumber. Follow the manufacturer's instructions or consult a professional if you're unfamiliar with building foundations. A proper foundation will ensure that your shed is stable and can withstand the elements.
Frame the Walls and Roof
Once the foundation is in place, you can start framing the walls and roof of your shed. Follow your plan and use the appropriate materials and tools for the job. Ensure the walls are plumb and allow the roof to pitch to account for rain. Install windows and doors according to your design, and reinforce the corners and joints for added stability.
Install Siding and Roofing
After framing, it's time to install the siding and roofing. Choose siding materials that are durable and weather-resistant. A few common options include plywood, T1-11, vinyl, or metal siding. Install the siding according to the manufacturer's instructions, ensuring it's properly secured and sealed. Choose roofing materials such as asphalt shingles, metal panels, or cedar shakes for the roof. Install the roofing materials according to the manufacturer's instructions, and ensure that the roof is properly ventilated to prevent moisture buildup.
Finish the Interior
Once the exterior of your shed is complete, you can start finishing the interior. This step may include adding insulation, electrical wiring, lighting, and interior walls or shelves. Consider your storage needs and the purpose of your shed when planning the interior layout. Add any finishing touches, such as paint, trim, or decorative elements, to personalize your shed and make it functional.
Conclusion
Building a shed can be a fulfilling and rewarding DIY project to give you extra storage space or a dedicated workspace. With careful planning, preparation, and attention to detail, you can create a functional and aesthetically pleasing shed that meets your needs and style preferences. Each step of this project requires careful consideration and execution. Remember to follow local building codes and manufacturer's instructions and use proper safety precautions throughout construction. Once your shed is complete, you'll have a sense of accomplishment and a space that enhances your home and lifestyle.