DIY Dining Table Ideas Anyone Can Build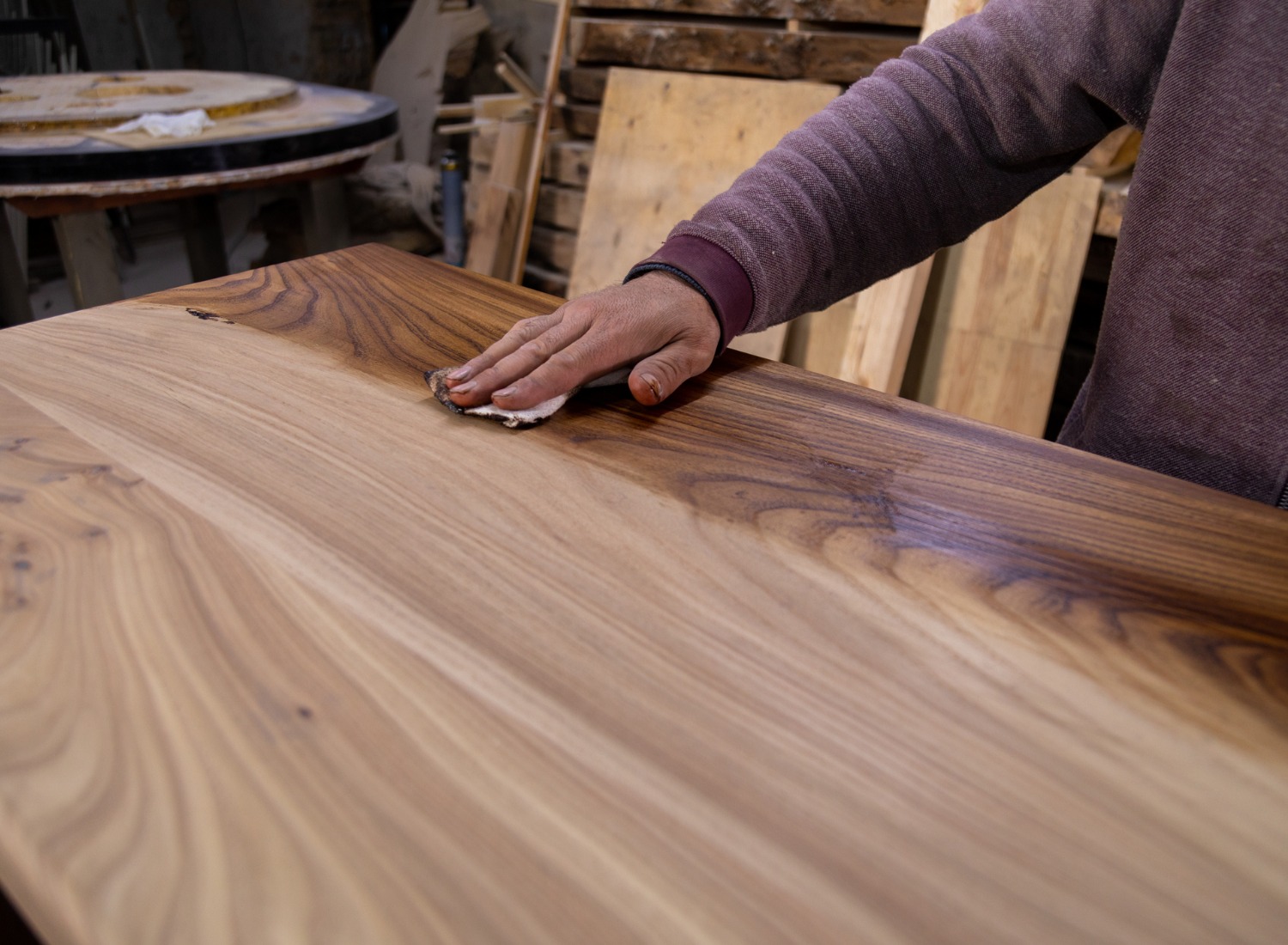 A dining table is more than just a piece of furniture—it's the place for making memories, strengthening bonds, and enjoying conversations. While there are countless dining tables available in stores, there's something uniquely satisfying about crafting your own. Whether you're a seasoned DIY enthusiast or a novice looking to dive into your first woodworking project, there's a DIY dining table idea waiting for you.
These projects not only let you flex your creative muscles but also result in a functional and stylish addition to your home. In this guide, we'll explore a range of DIY dining table ideas, each offering a unique approach to design, materials, and craftsmanship.
Rustic Farmhouse Dining Table
The rustic farmhouse dining table is a classic choice, known for its warm and inviting charm. To create this timeless piece, you'll need wood planks, table legs, epoxy resin for wood, and a few woodworking tools. The beauty of this project lies in its simplicity, making it an excellent choice for beginners.
Modern Minimalist Dining Table
If your style leans toward clean lines and simplicity, a modern minimalist dining table might be the perfect fit. This project often involves working with sleek materials like plywood, steel, or metal hairpin legs. The result is a chic and contemporary table that effortlessly complements modern interiors.
Reclaimed Wood Dining Table
For those who appreciate the character of reclaimed wood, this DIY dining table idea is a treasure trove of possibilities. Salvage old wood from pallets or discarded furniture to craft a one-of-a-kind table with a story to tell. Sanding, staining, and sealing will bring out the wood's natural beauty.
Hairpin Leg Dining Table
Hairpin legs are a popular choice for DIY dining tables due to their simplicity and versatility. You can pair these distinctive metal legs with a wooden tabletop, concrete slab, or even a live-edge piece to create a table that effortlessly blends industrial and modern aesthetics.
Trestle Dining Table
The trestle dining table exudes a timeless appeal and offers stability with its sturdy base. Building this table requires working with beams, boards, and braces, resulting in a robust piece that can accommodate large gatherings.
Live-Edge Dining Table
Live-edge tables embrace the natural beauty of the wood, showcasing the unique shapes and textures of the tree's outermost layer. Each live-edge dining table is a work of art, making it an excellent choice for those who appreciate the organic and the unexpected.
Outdoor Dining Table
Extend your DIY skills to the great outdoors by building an outdoor dining table. Choose weather-resistant materials like cedar or redwood and ensure proper sealing to protect the table from the elements. Your backyard gatherings will never be the same.
Folding Dining Table
If you're short on space, a folding dining table can be a game-changer. These versatile tables are compact when not in use and can be easily extended to accommodate guests. Building one involves hinges, sturdy support, and a creative approach to design. If you feel the other choices are too easy, try making a folding table!
Conclusion
Building your own dining table is a rewarding and fulfilling endeavor that allows you to infuse your personality into your home decor. Whether you choose a rustic farmhouse table, a sleek modern design, or something entirely unique, the process of crafting your own dining table is an opportunity for creativity, learning, and self-expression. Create stunning designs with epoxy resin while giving your wooden table a protective coating, ensuring it lasts for years to come.
So, grab your tools, choose your favorite DIY dining table idea, and embark on a journey that will leave you with a centerpiece that not only serves meals but also serves as a testament to your craftsmanship and style. Enjoy the satisfaction of saying, "I built it myself!", and make every meal a gathering you and your family will remember.