How To Use Block Planes To Perfect Cutting and Finishing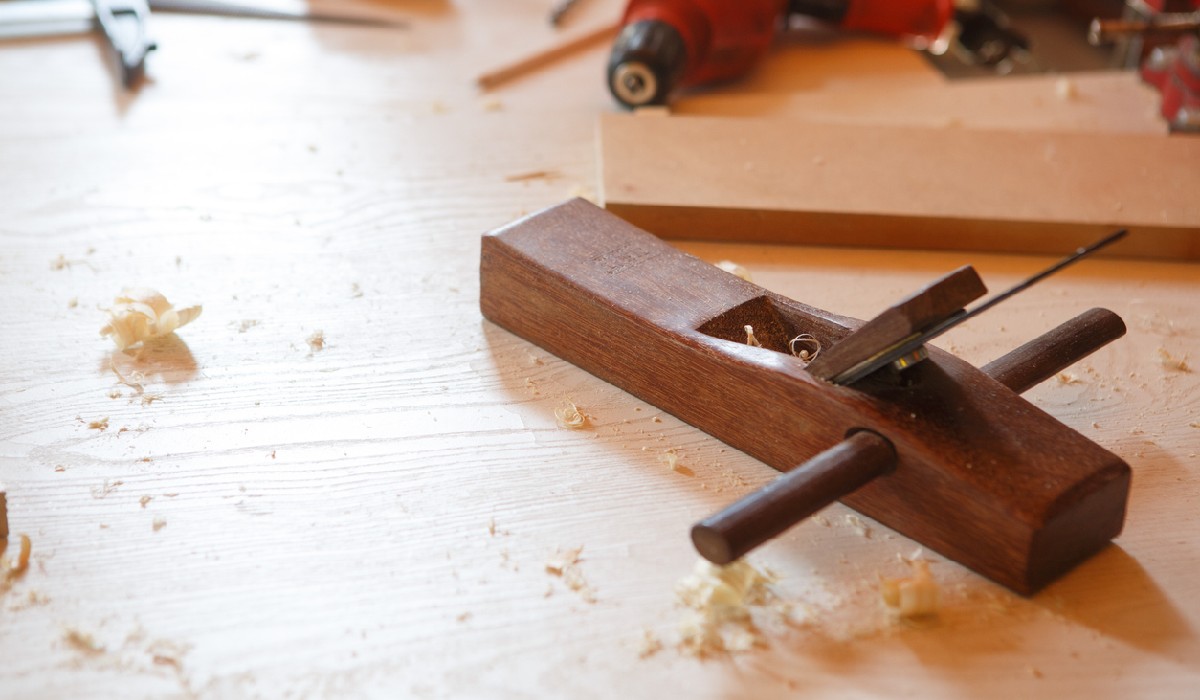 If you're looking to take your woodworking skills to the next level, a block plane is a perfect tool to help you achieve a professional finish. Block planes can be used to create chamfers, round off corners, and add a smooth finish to your projects. It resembles a mini version of a hand plane and contains a blade with an adjustable cutting angle to provide precision in shaping and finishing.
Block planes are used in a variety of different tasks, including chamfering boards, deburring edges, flattening boards, trimming pieces with beveled edges, smoothing surfaces, creating joints between two planks, and much more. If you've been wondering how to use a block plane, you're in the right place.
Features of Block Planes
Block planes come in various sizes. The size is primarily determined by the type of work being done, as larger block planes work better for general carpentry tasks, while smaller ones are well-suited for more precise tasks like creating joints between two planks.
They are relatively small and lightweight compared to larger power tools, so block planes can be taken anywhere without any hassle or setup time required. The width of the block plane's blade determines how wide you can cut into your material. The width is typically measured in inches or millimeters and determines what kind of work can be done with the plane.
Types of Block Planes
Standard Block Planes: These are your typical block planes that are designed for general carpentry work, such as trimming boards, chamfering corners, removing splinters, and other tasks.
Low-angle Block Planes: These are slightly more specialized block planes that have blades set at a lower angle. This angle allows for more precision when cutting into materials like hardwood or metal. Low-angle block planes are also excellent for making small trimming cuts on end grain because the low angle reduces tear out.
Specialty Block Planes: These range from specialty shapes to modified versions of standard and low-angle block planes that are designed for specific types of woodworking projects, such as rounding off edges or making intricate cuts on delicate materials. Some specialty block planes even offer adjustable blade widths so that you can make even more precise adjustments to your material.
Cutting and Finishing Techniques
When using a standard or low-angle block plane to make joints between two wooden planks, it's critical to use shallow cuts with light pressure to get a tight-fitting joint without chipping away too much material. Doing this repeatedly until there's an even depth across both sides should yield good results. For more precision when making these kinds of cuts, you can use a low-angle block plane since it offers better control over how deep each cut goes into the plank.
Chamfering involves slicing off an edge to give it a smoother finish. This technique is accomplished using either a standard or low-angle block plane. Once you've decided which type of block plane you want to use, you can start chamfering by taking shallow passes along the edge until you reach your desired depth. Make sure not to press too hard on your material, as this could cause uneven cuts.
Flattening boards involves taking off any bumps or unevenness along their surface by running your low-angle block plane along them in repeated shallow passes until they are perfectly flat. To achieve perfect results, always start with light strokes before gradually increasing pressure if needed. This method should ensure even coverage across your board's surface.
Crafting With a Block Plane
Whether you are working on furniture pieces or detailed sculpting work like trimming and joining boards together, blocks offer greater control when crafting these pieces thanks to their adjustable angles and versatile lengths.
Blocks can also be used when working with metal surfaces since they allow better accuracy and control over how deep each cut goes. They offer relatively easy maneuverability compared to larger power tools like electric saws. They can also easily handle intricate details, providing great finishing results without leaving any sharp edges. These features make blocks essential tools for any creative craftsman looking for perfect finishes.
Conclusion
Block planes are a versatile and powerful tool for crafting and finishing projects with precision and accuracy. By understanding and evaluating the different types of block planes, their features, and how to use them, you can make any project look professional and perfectly finished. The next time you start a project, make sure you have the right block plane in your toolbox to get the perfect finish every time.