How To Use Carpentry Squares for the Most Precise Projects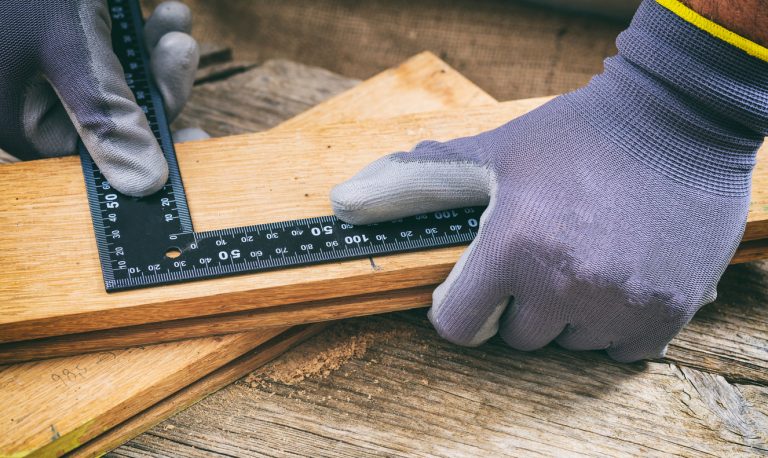 WHAT ARE CARPENTRY SQUARES?
Carpentry squares are tools that you use to measure materials such as wood and metal. As the name suggests, carpentry squares are often used in carpentry, but they're not limited to just that. You can use carpentry squares for working metal, painting, and even doing art — the tool itself is quite versatile, and there are many ways to make good use of it.
WHEN TO USE CARPENTRY SQUARES?
For measuring
A carpentry square is basically just two rulers glued together — sort of. Both sides of a carpentry square feature measurement lines that you can use to measure all sorts of things. Of course, there are better tools for the job depending on what you're doing, such as measuring tape, but if you're working on an object that isn't too large, you can get away with using a carpentry square primarily for the purpose of measurement.
For drawing and measuring right angles
Right angles are very important when doing do-it-yourself projects. Depending on what you're trying to build or make, getting an accurate right triangle can make a huge difference depending on how accurate it is. When using tools with adjustable angles, it can be difficult to really nail a perfect right angle and that's where carpentry squares come in.
Carpentry squares are already built at right angles, and they can't be adjusted or bent, so you know that you're always going to get an accurate 90-degree angle whenever you use the carpentry square. If you're trying to measure any other angle, you'll need a different tool for the job. When it comes to 90-degree angles, however, carpentry squares are one of the best types of tools you can rely upon without fail.
APPLICATIONS FOR CARPENTRY SQUARES
Staircases
Have you ever tried walking a flight of stairs with steps that weren't at a 90-degree angle? It's basically a nightmare — your feet either feel like they're being sucked into the staircase or you're about to fall off if you make one wrong step. When a staircase step isn't set at a right angle, you can more easily lose your foothold, especially with how much concentration you need to stay upright while walking up a flight of stairs.
Using carpentry squares, you can measure and confirm that every step is at a right angle. Even if you aren't working on the staircase directly, you can use the tool to check for any imperfect steps after construction so you can figure out if you need to repair the steps in the future.
Framing
Framing in carpentry is very important. Whether it's to set up a foundation for larger structures or to build a simple wood box, framing serves as the backbone for many carpentry projects. It's very important that you properly set up the project with right angles, and with a carpentry square, it's not all too difficult.
The only real challenge with using carpentry squares is that their applications are not immediately noticeable. Once you work with the tool more and more, however, you'll find that it is as versatile as many people claim it to be, and you'll want to have at least one for every project moving forward.