Are Gas Chainsaws Better Than Electric Ones?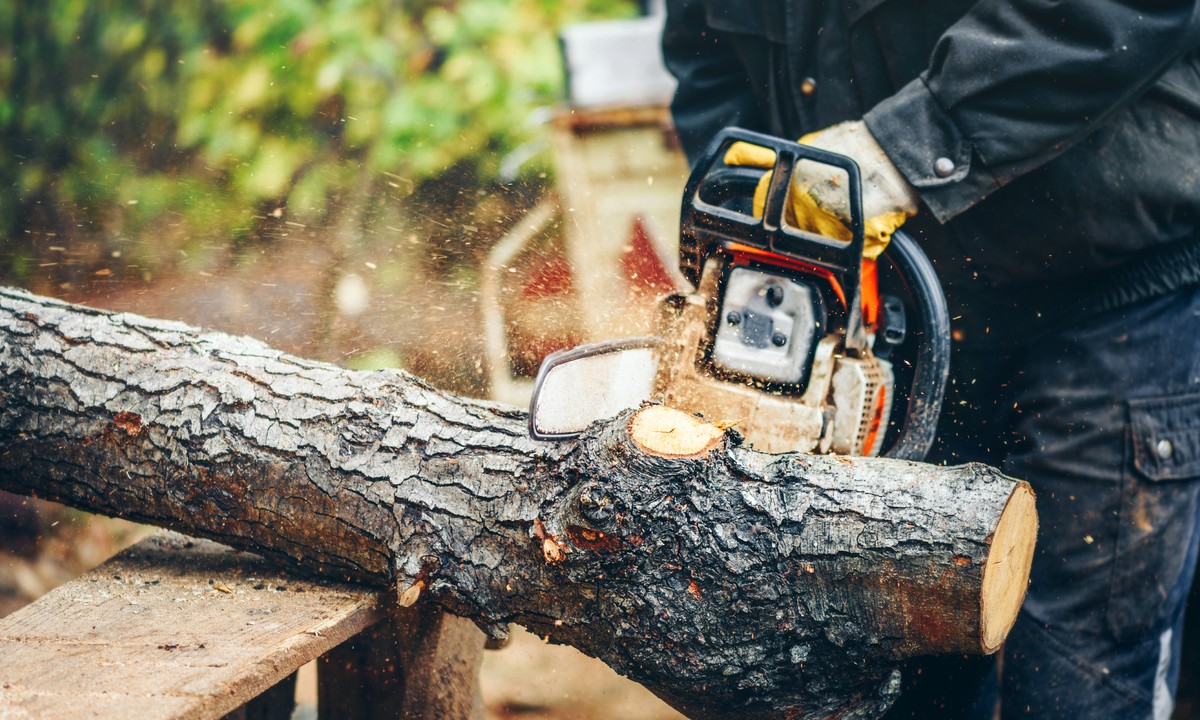 If only cutting down trees was as easy as it looked in the movies. Unfortunately, real-world professionals know that chopping wood demands exertion and sweat. Not to mention it's nearly impossible without the right equipment. While you could choose to use a manual saw, the automotive chainsaw is a much quicker and less physically exhausting option.
Chainsaws are the ideal tool to chop wood down. While some individuals use gas chainsaws, others swear by electrically operated equipment. So, then which one is superior to the other? Is it just about personal preference? To answer all these questions, you must first understand the difference between both types.
What Is an Electric Chainsaw?
Electric chainsaws are environmentally friendly, much quieter than their gas-powered counterpart, and suitable for small tasks. These are also relatively lightweight which is a massive plus considering even a few extra pounds can make forestry seem like a nightmare. Don't let their lightness fool you, they still pack a punch when it comes to pruning and cutting branches. But, don't count on them to slice an entire log in half. An electric chainsaw is a great option for home projects or minimal maintenance work, but unfortunately don't cut it when it comes to large jobs.
Both corded and battery-operated varieties are available with the electric chainsaw. However, the battery-operated versions are a tad pricier due to the convenience it provides.
What Is a Gas Chainsaw?
Gas chainsaws are absolute beasts when it comes to nailing heavy-duty projects. They're much more resilient, deliver higher performance, and run seamlessly for a long time. If you're thinking about giving your ranch a haircut, go with the gas-based option. It's not the most eco-friendly tool out there but it'll get the job done without wasting your time.
Gas chainsaws also come in a large variety of bar fittings that allow you to meet specific task requirements. But the biggest flex, by far, is cordless convenience. On the downside, drawbacks include back-breaking weight, fume emissions, and loud noise.
Talk About Money: Which Chainsaw Is More Expensive?
The gas chainsaws are the pricier option due to their high-performance capabilities. However, if you are working on a budget do not be afraid to go after a slightly cheaper version! Fortunately, the performance difference between the two chainsaws is small unless you need it for a large project.
Just head over to a hardware store and you'll find a budget-friendly option in both categories.
When Should You Buy an Electric Chainsaw?
Before buying a chainsaw, the most important question you must answer is what you need it for. Are you spearheading a personal home improvement project, tidying up the backyard, or giving the world of carpentry a try? If you are leaning towards a smaller project, then buy an electric chainsaw. Unless you've been tasked to defrost a property, gas chainsaws aren't necessary. Simply put, homeowners do better with the electric option because it fulfills their needs without the heavy costs or loud noise.
The Importance of Chainsaw Protective Gear
As a child, hearing a chainsaw run is almost always followed by two fingers in the ears— And this is at a safe distance from the tool. When you're the one operating such machinery, you must protect more than your sense of hearing. Professional foresters, builders, and carpenters sport extensive protective gear during sawing.
As grim as it sounds, it can be a matter of life and death. The operator needs to have all their focus on the machine. This is why they wear eye gear to stay safe from flying wood shavings, gloves to keep hands scratch-free, headgear to prevent serious injury, cut-resistant chaps for the knees, and boots for ankle support.
Closing Thoughts
The decision regarding what chainsaw to purchase can be difficult if you are unsure of your purpose for it. But, once you understand what you will need the tool for the process becomes much easier!
Also, always be prepared when operating a chainsaw. Even the smallest slip of the finger can lead to a catastrophe.