5 Woodworking Projects for Kids to Try This Summer Break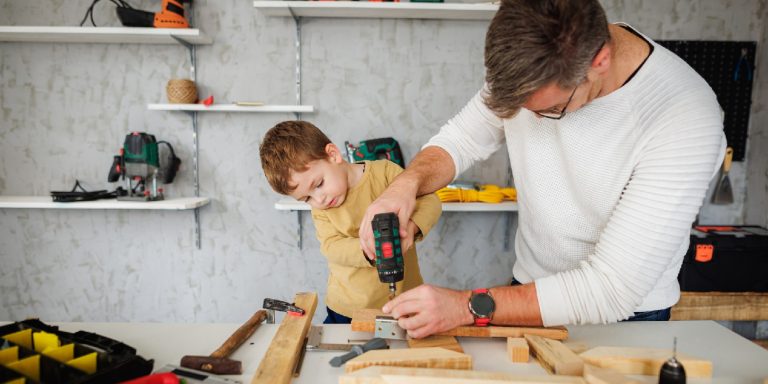 As summer break approaches, parents and guardians often look for engaging activities to keep their children occupied and stimulated. Woodworking projects can be an excellent choice, as they promote creativity, critical thinking, and practical skills development. Moreover, working with wood allows children to experience the joy of creating something tangible with their hands. This blog post will explore five woodworking projects for kids to try during summer break. These projects are safe, fun, and suitable for various age groups, allowing children to unleash their imagination and foster a love for craftsmanship.
Birdhouse 
Building a birdhouse is a classic woodworking project often packaged as woodworking kits. It introduces children to basic carpentry skills. A birdhouse can be constructed from pre-cut pieces of wood or using a simple design. They can also decorate the birdhouse with paint.
Treasure Chest 
Creating a treasure chest is an exciting woodworking project that sparks children's imagination and encourages storytelling. The treasure chest can be made from a small wooden box or constructed from scratch using plywood or reclaimed wood. Kids can learn to measure and cut the wood, attach hinges and a latch, and sand the surfaces for a smooth finish. Once the treasure chest is complete, children can paint and decorate it, transforming it into a unique vessel for their treasures and secrets.
Wooden Picture Frame 
Making a wooden picture frame is a project that combines woodworking skills with a touch of personalization. Children can choose the size and shape of the frame and the type of wood they want to use. They will learn to measure and cut the wood accurately and assemble the frame using nails or wood glue. Once the frame is complete, children can add their favorite photo or artwork, turning it into a cherished keepsake or a gift for a loved one.
Simple Step Stool
A step stool is a practical woodworking project that teaches children the importance of functionality and safety in design. Children can learn to measure, cut, and assemble the wooden pieces with adult guidance to create a sturdy and stable step stool. They can also sand the surfaces for a smooth finish and apply a protective coat of paint or varnish.
Pencil Holder 
Crafting a wooden pencil holder is a small project that allows children to explore their creativity while organizing their desks or workspace. Kids can select the dimensions and design of the pencil holder, learning to measure, cut, and assemble the wood. They can decorate the holder with paint, wood stain, or even wood burning techniques to add a personal touch. This project introduces children to functional design and helps them keep their pencils and art supplies within reach.
Mirror Frame
Mirror frames are another enjoyable woodworking project for kids. Children can learn the basics of woodworking as they measure and cut their desired frame shape from plywood or reclaimed wood. They can also sand the frame to give it a smooth finish before adding nails and hinges to attach the mirror and any decorative features. To complete the project, kids can paint or stain their creations to create a unique and personalized mirror frame to adorn any room in the house.
Conclusion 
Woodworking projects allow children to engage in hands-on activities, unleash their creativity, and develop valuable skills. The projects suggested in this blog post, such as birdhouses, treasure chests, picture frames, step stools, and pencil holders, are ideal for kids to try during summer break. Remember to prioritize safety by providing adult supervision, using age-appropriate tools, and following proper safety guidelines. Encourage your child's curiosity and watch them flourish as they embark on their summer woodworking journey.