Where Should You Keep a Dehumidifier in Your Home?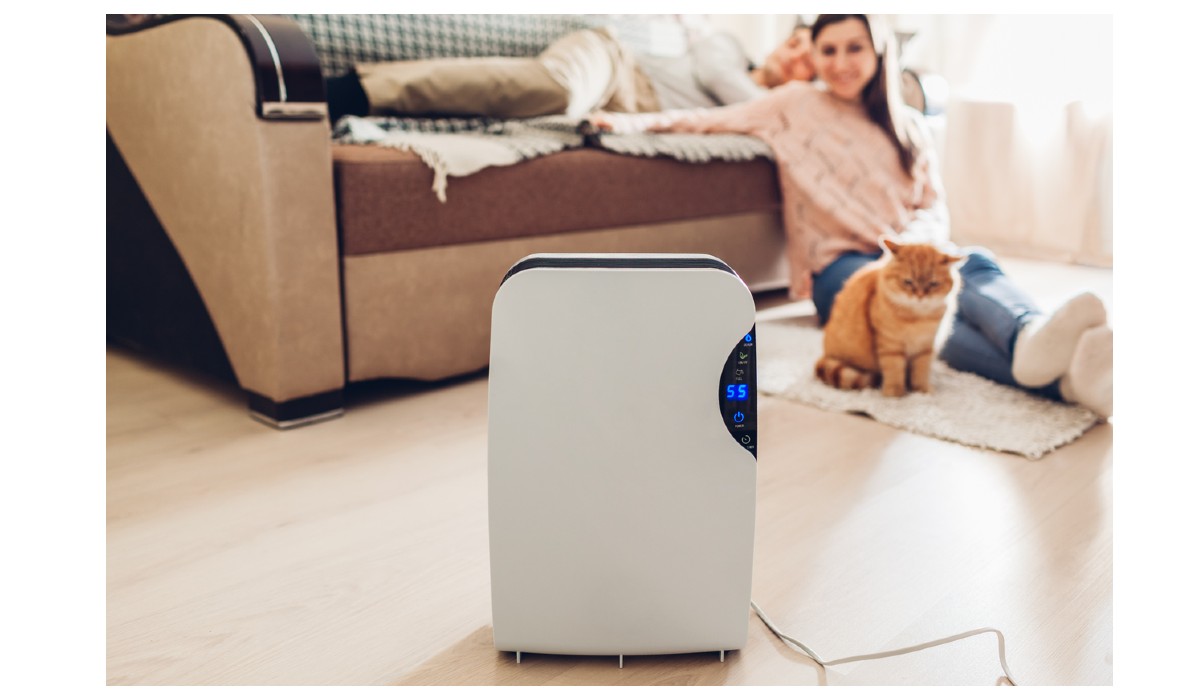 If you're like most people, you probably don't think about dehumidifiers until the summertime, when the humidity levels in your home start to become unbearable. But dehumidifiers are actually helpful all year round! This blog post will discuss where you should keep your dehumidifier to benefit from it most. 
What Is a Dehumidifier?
A dehumidifier is a machine that helps get rid of the excess moisture in the air. This can be helpful in preventing mold and mildew growth, as well as reducing musty smells caused by high humidity levels. The machine takes in air from its surroundings and passes it over a cooling coil. Since the cooling coil is cold, the water vapor in the air becomes liquid and is collected in a tray or pan.
Benefits of Using a Dehumidifier
A dehumidifier is an excellent addition to the appliances you have at home. Here's why:
A dehumidifier helps make the air you breathe safer since it boosts its quality and gets rid of germs and allergens. 

The dehumidifier also makes sure mold or fungi doesn't grow in your house or on the furniture.

Dehumidifiers also have many beauty uses. They can help to keep your skin and hair from becoming dry and brittle. Additionally, dehumidifiers can help to prevent wrinkles from forming on your skin.

It saves your wooden furniture from cracking. Wood usually cracks up when it soaks in excess moisture from the air.

They also help bring down your electricity bills since humid air takes more effort from the AC to cool to a lower temperature.

Lastly, a dehumidifier helps keep other appliances in your house safe. Moisture often causes short circuits and other electrical issues, so a dehumidifier prevents that.
Types of Dehumidifiers
There are two kinds of dehumidifiers based on size, function and portability. One is the whole house dehumidifier, while the other is a portable one. Whole-house dehumidifiers are installed as part of your home's HVAC (heating, ventilation and air conditioning) system, ensuring each room has similar moisture levels. A portable one works best for a small single room at most.
When choosing a dehumidifier, you'll need to consider the size of the unit. The size of the dehumidifier will be determined by the square footage of the room or space you want to dehumidify.
For example, if you want to dehumidify a small room, such as a bathroom, you can use a small, portable dehumidifier. On the other hand, if you want to dehumidify a larger space, such as an unfinished basement, you'll need a larger, whole-house dehumidifier.
The Perfect Place To Keep a Dehumidifier
If your dehumidifier is for one room alone, then the perfect place to keep it is near an outside wall. This is because dehumidifiers draw in air from the room and then expel the humid air outside. 
If you have a whole-house dehumidifier, then you'll need to place it near your furnace or air conditioner. You do so because whole-house dehumidifiers connect to your home's HVAC system.
No matter the type of dehumidifier you have, you'll need to ensure that the unit has adequate ventilation. Dehumidifiers expel humid air, so it's essential to ensure that the unit has access to fresh air and does not sit in a corner where there is hardly any impact on airflow.