What Are Utility Knives?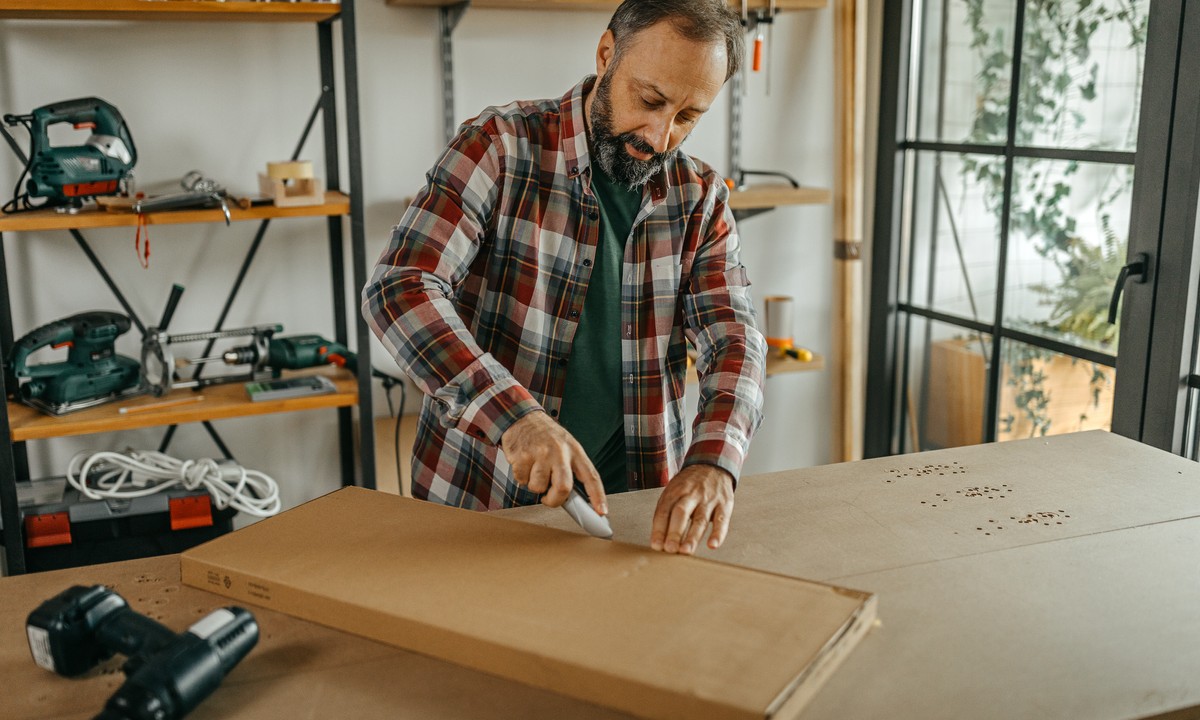 A utility knife is a humble tool that has come to be one of the most commonly owned knives around. The popularity of this tool stems from the diverse nature of it, as it has multiple uses such as cutting common household items, chopping small produce items, and aiding in creative projects. The tool has surely come far from its origins as a single blade formed over 2 million years ago!
When Did We Get the Modern Utility Knife?
The modern version of the utility knife is a world away from the original knives used in the prehistoric ages. This knife is a fairly new invention, as the utility knife that we know now was not marketed to the public until 1963. It was during this time that the knife developed its trademark retractable blade that we all know today.
Components of a Utility Knife
The utility knife is a fairly basic tool, as it only features two main parts.
Blade
The blade is the sharp, typically metal-made part of the knife. The type of blade that your utility knife has is slightly different from other ones on the market, but most of these blades are either sharp-edged or serrated.
Handle
The handle is designed to protect your hand from getting hurt while using the tool. The handle can be made out of plastic, wood, metal, or other sturdy materials. While purchasing a utility knife, it is integral to test out different handles to know what feels the most comfortable in your hands.
What Are Utility Knives Used For?
Utility knives, as their name implies, have a variety of uses. Typically, they are utilized for performing small home improvement tasks such as cutting through PVC pipes, drywall, or cardboard boxes. These knives also have their uses outdoors and can prove to be a valuable partner in the garden. A utility knife is a perfect tool to use for cutting small twigs or digging up stubborn roots.
Must-Haves for Utility Knives
Be sure to keep these tips in mind when purchasing a utility knife!
Comfortable Grip
The comfortability of a tool depends heavily on the ergonomics of its handle. A comfortable grip helps reduce fatigue and increase productivity while performing tedious tasks. A good-quality knife should have a sturdy handle that is customized to your needs.
Balanced Weight
While most utility knives are small and lightweight, this can differ as some are made out of heavier materials than others. You should always test the weight of the knife in your hands, as this small detail can completely change your experience. If the knife is too light or too heavy, you may find it difficult to maneuver or control it. Ideally, a balance should be achieved, allowing the knife to be held comfortably and naturally.
Exemplary Sharpness
The edge of the blade can dull with usage over time, so you may want to skip purchasing this kind of tool secondhand. However, if your blade is performing poorly you can easily sharpen it with a sharpening stone or even buy a brand new replacement.
Final Thoughts
Utility knives are a great tool to keep around the house or in your toolbox as they are irreplaceable when it comes to variety. They can perform well in numerous situations while still remaining small enough to keep in your pocket.