How Much Weight Can a Folding Stool Hold?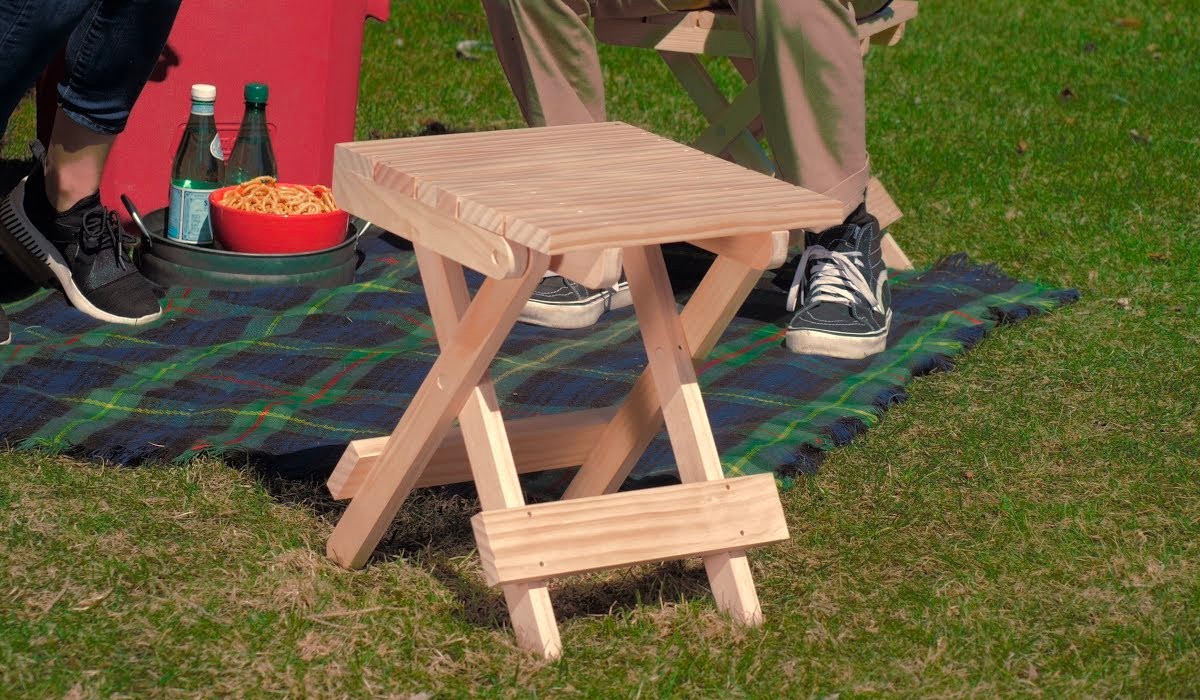 Whether to accommodate friends on a weekend BBQ or reach those cobwebs building up on the ceiling, folding stools lying around the house can be pretty helpful. With infinite practical uses, it makes you wonder — how much weight can a mere folding stool take on? 
Weight Capacity of a Folding Stool
Despite their convenience, many people hesitate to sit on folding stools as they believe these chairs can not withstand too much weight. Surprisingly, a normal foldable stool can support up to 300 pounds, while a heavy-duty one can even bear up to 600 pounds of weight! 
Types of Folding Stools
The weight capacity of a folding stool can often vary based on the material they are made from. Here are some popular types of folding stools you should know about: 
Folding stools made out of metal are extremely popular and widely available. These stools can be used indoors and outside due to their sturdy and durable composition. The stools can support up to 300 pounds and even more, as some manufacturers claim. While they are also scratch-resistant, metal folding stools rust if they are not coated with rust-proof paint. 
Plastic, just like metal, is a widely used material for folding stools. Due to their lightweight nature, plastic folding stools can be conveniently carried around for picnics and camping adventures. Since they are also rust-free, you won't be struggling to maintain them. These stools can easily hold up a maximum of 300 pounds of weight.
Wooden stools tend to be more aesthetically pleasing than their plastic and metal counterparts. The unique quality of these stools is that they provide outstanding tensile strength and endurance, withstanding up to 300 pounds of weight. These stools are quite durable and require minimal maintenance. 
Repairing Your Folding Stool
Over time, your stool will be subjected to wear and tear; it might crack or even lose its balance. But, fret not; you can use certain methods to fix your stool instead of replacing it with a new one.
Stool balance stabilization
You can quickly repair the legs of your folding stool if it becomes wobbly. Firstly you need to find the difference between both the legs and then solder a metal component to the shorter leg. You can use a rubber bottom if you're working with a plastic stool. For wooden stools, you can cut a piece of wood and hammer it in to make up for the difference in leg lengths. 
Fix cracks
Your metal folding stool may crack if it regularly holds weight exceeding its capacity. But don't worry, you can repair it by using a metal paste. After the paste has dried, sand the area to flatten it and coat it with rust-repellent paint to make it more durable. In the case of wooden folding stools, you can use wood putty to fill in the cracks and sandpaper to sand down any extra putty. 
Tips To Use a Folding Stool
Here are some general tips to make sure your folding stool is well-cared for its days to come: 
To ensure you are not placing more weight on your stool than it can support, always check with the manufacturer or read the instructions that come with the packaging. 

Store your folding stool under a table to protect it from scratches and rust when you are not using it. 

If you see any rust forming on your folding metal stool, use sandpaper to remove all the rust. You need to do this timely since rust can spread through your stool like wildfire.