What Is a Crimping Tool Used For?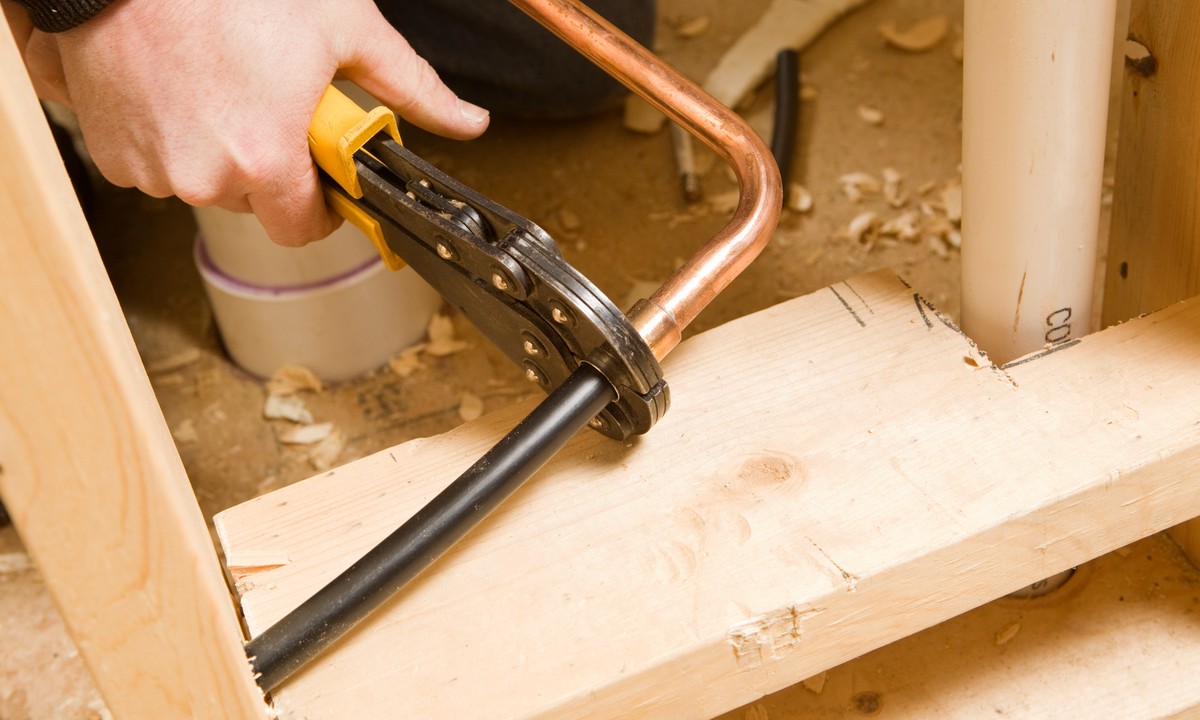 Creating a good electrical connection can be pretty difficult if you don't have the right tools for it. Granted, you may use soldering, but it doesn't come close to the reliability and efficiency that a crimp provides. A crimping tool is perfect for creating a quick and easy connection. In this brief, we will help you learn more about this amazing gadget.
What Is a Crimping Tool?
A crimping tool is a tool that looks a lot like a plier. It is used to create connections between two components by pressing them together forcefully. This causes the wire and connector to deform and form a seal which is known as a crimp. This whole process is sometimes also referred to as cold welding.
Crimping tools come in many variations. Each variation is specially designed for a different type of wire, connector or connection. So, be sure to get the right crimping tool for the wires or connectors you are working with.
Some common crimping tool designs are bootlace crimp tool, mini crimp tool, PEX (cross-linked polyethylene) crimp tool and amp crimp tool. You can usually find the compatible wire or connector type of a crimping tool in its box.
What Is a Crimping Tool Used For?
The quick use-time and reliability make crimping tools so versatile in their use. So, it's not surprising that they're used in most industries where wire connections need to be made. Your electrician probably has one in their tool kit too! Heavy duty variants of this tool can be found in automobile workshops or manufacturing plants.
What Are the Common Types of Crimping Tools?
1. Handheld crimping tool
Handheld crimping tools are the most basic and commonly used type. This lightweight crimping tool type is designed to work manually. They are most commonly used by electricians. Handheld crimping tools might be convenient to use since they are small in size but they also require more manual power to apply the crimping pressure needed to create a connection.
2. Electric crimping tool
Electrical crimping tools are heavier than the handheld versions, but they are still light enough for everyday use. This type of crimping tool doesn't require much effort to create a crimp since they utilize electrically-powered motors for this task. On the flip side, electrical crimping tools also tend to be more expensive than their handheld counterparts.
3. Benchtop crimping tool
Benchtop crimping tools are usually pretty large, so they are installed on top of a workbench. They are used to make more demanding crimps with larger-sized wires and connectors. Benchtop crimping tools come in both motor-powered and manual variations.
4. Hydraulic crimping tool
Hydraulic crimping tools, as the name suggests, use hydraulics to create very demanding crimps with minimal effort. This type is most commonly used for industrial use, where a lot of pressure is needed to create a crimp. Some variations use pneumatic pressure instead of hydraulic pressure as well.
Can Pliers Be Used for Crimping?
Crimping tools have a very precise design that deforms the connector and the wire just how it needs to be deformed. This is a job that pliers are inadequate for. So, it is never recommended to use normal pliers to do a crimping task as it will most likely result in a damaged connector or an unreliable crimp.
Final Thoughts: How Much Do Crimping Tools Cost
A crimping tool is an essential apparatus that any DIY enthusiast needs to have in their toolbelt. It can cost anywhere between $13 to $30 depending on its build quality, material and crimper type.
You can also opt for a crimping tool kit, which consists of different types of crimpers. These kits are more versatile in their use, making them ideal for any professional or DIY enthusiast. Crimping tool kits usually cost around $40 to $60.