Is It Better To Use Brushless Tools When Working On Projects?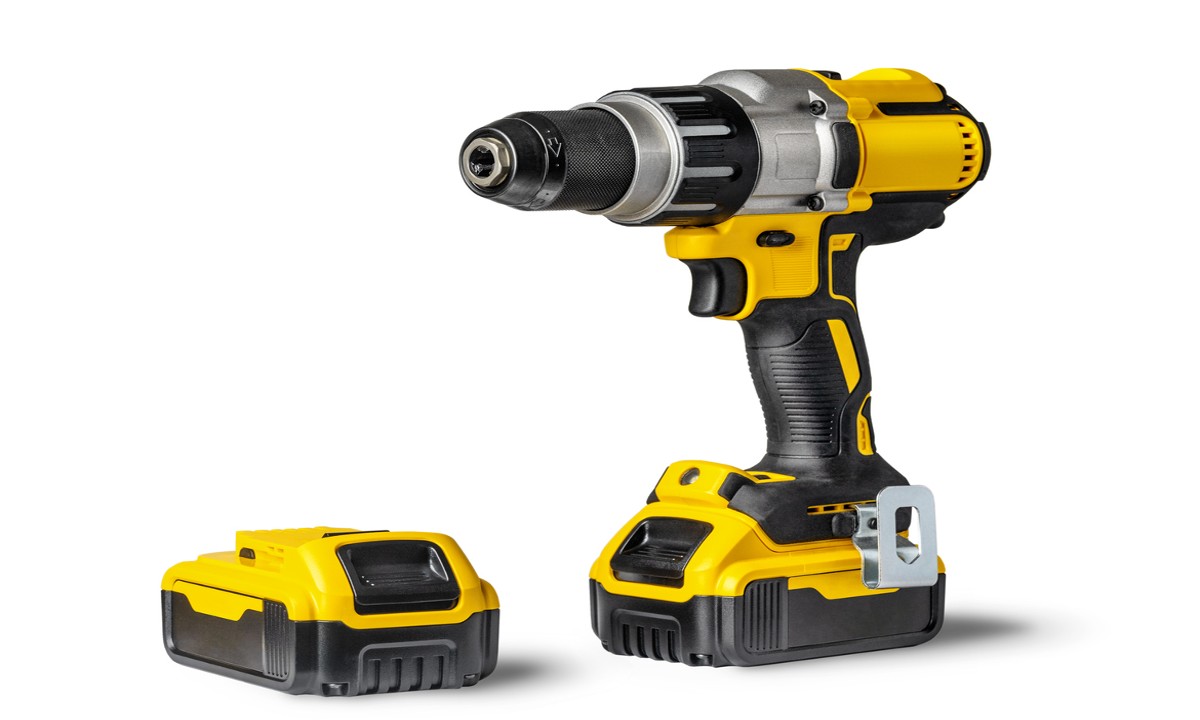 Ask handymen what their favorite tools are and they're likely to give you a simple, two-word answer — power tools! Why power tools? Because they make life so much easier. They've been taking over the market since the first power tool (a drill) was invented in the late 19th century. Lately, cordless power tools have become quite popular and everyone's talking about these brushless models.
So if you're confused about what the hype is, we've got you covered. Let's find out what brushless tools are, how they differ from their brushed counterparts, and whether they're better to use.
WHAT ARE BRUSHLESS TOOLS?
To understand brushless tools, you first need to understand what a brushed motor is. For this, let's break down the components of a brushed motor: commutator, brushes, rotor, shaft, and stator. 
The current is fed from the battery to the brushes. The latter is physically in touch with the commutator. The current passes through the brushes, to the commutator, and onto the armature (rotor). This creates a magnetic field in the stator. The more current you send, the stronger the magnetic field.
Since brushes are coming physically in contact with the commutator, they cause friction. Higher friction results in heat generation and energy loss — eventually causing the degradation of components.
This is where brushless tools come in. A brushed motor has its wires around the rotor but a brushless motor has its windings in the stator. Brushless motors run a charge through these windings, instead of through the rotor.
Since these windings are permanently connected and don't move, there's no friction or heat generation.
SHOULD YOU CHOOSE A BRUSHLESS MOTOR?
It only makes sense for brushless tools to be longer-lasting and more efficient than their brushed counterparts. Simply because there's no energy loss or heating involved. They're also usually significantly lightweight. To figure out whether you should choose brushless tools when working on projects, let's weigh their benefits and disadvantages.
BENEFITS OF USING BRUSHLESS TOOLS
They're smaller
When you're purchasing cordless, battery-powered tools, portability and maneuverability are always a plus point. Since brushless motors have compact and lightweight parts, they are usually smaller in size (think of the size of impact drivers: often very compact). This is a cornerstone because it makes it easy to use the tool in tighter spaces.
Brushless tools are more energy-efficient
The energy that's lost due to the friction of brushes with the commutator is eliminated in brushless motors. It also removes the problem of constant heat-ups. The best part? A brushless motor will only draw the current it needs for the application at hand — no more than that. This makes a brushless motor usually more powerful and energy-efficient. 
Brushless motors are long-lasting
Eliminating friction and heat-up problems makes the components of a brushless motor long-lasting. In other words, the rate of wear-and-tear is much less compared to a conventional motor.
They require less maintenance
The brushes in a brushed motor eventually need changing — otherwise, there will be a lot of sparking, inefficiency, and heat-ups. Brushless motors, therefore, don't require as much maintenance. 
BRUSHLESS TOOLS DISADVANTAGES
Design complexity
Since there are no brushes, the designs of brushless motors are relatively more complex. This generates more chances of failure. There aren't any hard-coded facts about the increased rate of failure in brushless motors, however, it's generally understood that complex equipment is more likely to malfunction. 
They cost more
Due to their complex designs, brushless motors are more expensive to manufacture. This is why most brushless drills will cost more than their brushed counterparts. 
FINAL THOUGHTS
The bottom line is — if you plan on using the tool for long stretches of time and prefer a lightweight and compact tool, go for brushless tools! The maintenance charges will be minimum as well. The cost of brushless tools, however, is one of the primary disadvantages that you may have to embrace.