7 Types of Wrenches and What To Use Them For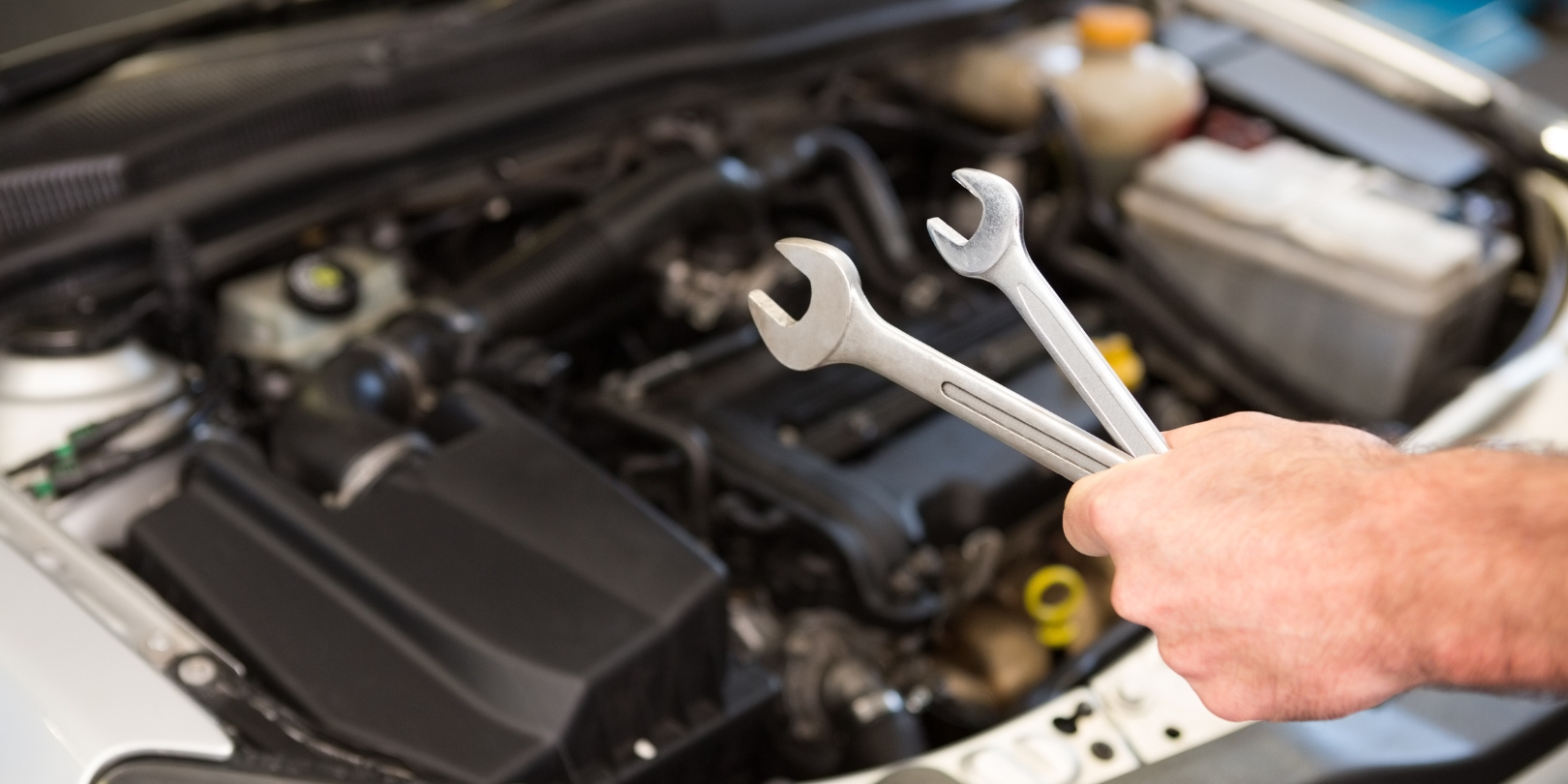 Wrenches are essential tools in any toolbox for tightening and loosening nuts, bolts, and other fasteners. They come in various shapes and sizes, each designed for specific tasks and applications. Whether you're a professional mechanic, a DIY enthusiast, or someone who occasionally tackles household repairs, understanding the different types of wrenches and their uses can improve your efficiency and accuracy. In this blog, we'll explore seven common types of wrenches and their respective purposes. Knowing the appropriate wrench to use for each job will make your work easier and help maintain the integrity of the fasteners and equipment you're working on.
1. Adjustable Wrench
The adjustable wrench, also known as a crescent wrench, is a versatile tool with a movable jaw that can fit various sizes of nuts and bolts. It's the go-to wrench for many general tasks, and it eliminates the need for carrying multiple wrenches of different sizes. The adjustable wrench is useful when you don't have a specific size wrench on hand, making it a must-have tool in any toolkit. This type of wrench can help you assemble furniture, tighten pipe fittings, or work on household appliances.
2. Combination Wrench
Combination wrenches are double-ended tools featuring an open-end wrench on one side and a box-end wrench on the other. The open end can quickly position the wrench on the fastener, while the box end provides a better grip and torque for more challenging tasks. Combination wrenches are available in metric and imperial sizes and are suitable for various tasks in automotive repairs, machinery maintenance, and other mechanical applications.
3. Socket Wrench
Socket wrenches, also known as ratchet wrenches, are popular among mechanics for their quick and efficient operation. They consist of a handle with a ratcheting mechanism and interchangeable socket attachments that fit over nuts and bolts. The ratcheting action allows for continuous rotation without the need to reposition the wrench, making it ideal for tight spaces and repetitive tasks. Socket wrenches come in various drive sizes. They are indispensable for automotive work, machinery repairs, and general maintenance.
4. Allen Wrench
Allen wrenches, also called hex keys, are L-shaped tools for tightening or loosening hexagonal socket screws, bolts, and fittings. They come in various sizes, each corresponding to a specific hex bolt size. The most common Allen wrench sizes are measured in millimeters and inches and are useful for assembling furniture, bicycles, and other equipment with hex bolts. Their compact size makes them easy to carry and use, and they are a staple in any DIY toolkit.
5. Torque Wrench
Torque wrenches are precision tools designed to apply a specific amount of torque to fasteners. They are crucial for tasks that require precise tightening, as over-tightening can lead to damage, and under-tightening can cause loosening over time. Automotive work utilizes torque wrenches, where specific torque values are critical to ensure the safety and integrity of various components. There are different types of torque wrenches, including click-type, beam, and digital, each offering different levels of accuracy and convenience.
6. Pipe Wrench
Pipe wrenches are heavy-duty tools for gripping and turning pipes and rounded objects. They feature serrated teeth in the jaw that provide a superior grip on cylindrical surfaces, making them ideal for plumbing tasks. Pipe wrenches come in various sizes to accommodate different pipe diameters, and they are commonly used in plumbing work to tighten or loosen pipe fittings. Due to their robust construction, pipe wrenches can withstand high torque, making them essential for plumbing-related repairs and installations.
7. Strap Wrench
Strap wrenches are a unique type of wrench with a flexible strap or chain to grip and turn objects without causing damage. They are particularly useful for gripping and turning objects with irregular shapes or fragile surfaces, such as polished metal or plastic. Strap wrenches are suitable for automotive work, plumbing, and general household tasks. Conventional wrenches may not provide enough grip when opening or closing jars with tight lids, making strap wrenches useful.
Conclusion
Having a variety of wrenches in your toolkit is essential for handling different tasks with ease and efficiency. Each type of wrench serves specific purposes, from adjustable wrenches for general use to torque wrenches for precise tightening. Understanding the characteristics and uses of these seven types of wrenches will enable you to choose the right tool for each job, ensuring better results and maintaining the integrity of the fasteners and equipment you're working on. With the proper wrenches at your disposal, you can confidently tackle any repair or maintenance task and make your work a breeze.