How Do Tankless Water Heaters Work?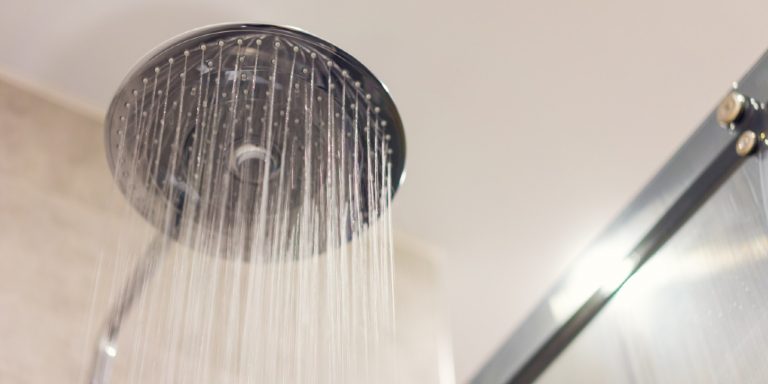 Tankless water heaters are a space-saving solution for your everyday hot water needs. As conventional heaters occupy more space, we are seeing a huge surge in demand for tankless heaters. These compact devices provide warm water when needed without requiring an incorporated or separate storage unit. Not only that but because they work on demand, these devices are energy efficient as well.
At first look, these heaters may strike as small and simple. But in reality, they follow a unique mechanism to function. If you're planning to install a tankless water heater, you should be aware of this mechanism. So let's look at how this machine works and why it is supposed to be better than other heating devices. 
Parts of Tankless Water Heaters
Despite being compact in size, tankless heaters have multiple parts each responsible for a specific function. So before jumping on the principle on which tankless water heaters work, we should look at its parts for better understanding. They are as follows:
Heat Exchanger
This is the part responsible for heating the water. It stores the water as it heats up to be supplied in the taps when demanded. 
Burner Fans
Just below the heat exchanger, you will find a burner and some fans. This is the heating unit and is composed of either a gas burner or an electric coil. Likewise, the fans help distribute this heat and raise the temperature of water. 
Flow Sensor and Pressure Valve
Ever wonder how tankless water heaters predict you need hot water? Well, this is where flow sensors come in help. When a tap is turned on, this sensor sends the signal to the system and the heater starts working. Similarly, the pressure valve releases excess air hence preventing any mishaps. 
Water Pipes
There are two types of pipes in any tankless water heater, incoming and outgoing. As the name suggests, incoming pipes take water from your pipelines. Similarly, outgoing pipes carry the heated water to your tap. 
Mechanism of Tankless Water Heaters
As the name suggests, tankless water heaters warm up the water lines and produce hot water on demand. There are two types of heating mechanisms for this device: the gas burner and electric coil. While both have different sources of energy, they work just the same. 
Since these heaters work on demand, when you turn on the hot water tap, the flow sensor detects this flowing water and sends a trigger to the system. As a result, the heater becomes functional and starts heating up. 
Once the cold water is received through incoming pipes and reaches the heat exchanger. This is where it is warmed up to your required temperature and passed along the outgoing pipes. When it finally passes through your tap, you receive it according to your set temperature settings. 
Advantages of Tankless Heaters
Now that you are familiar with the mechanism of how tankless water heaters work, let's take a look at some of the advantages of this device. They are as follows:
As opposed to conventional heaters, tankless water heaters are compact devices and don't require much space.

Although these heaters are expensive when first installed, they prove to be cost-effective later. The amount of energy this device helps you save up exceeds the amount you use for buying it in the first place. 

It supplies hot water on demand hence reducing the standy by gas wastage.

Because they don't have a storage system, people using these heaters never run out of hot water
Final Words
Tankless water heaters follow a simple rule of thermodynamics. They provide hot water when needed and save energy when not in use. Now that you are aware of how they work, you can use an informed decision about your hot water requirement.