Table Saw 101: Everything You Need To Know About Table Saw Safety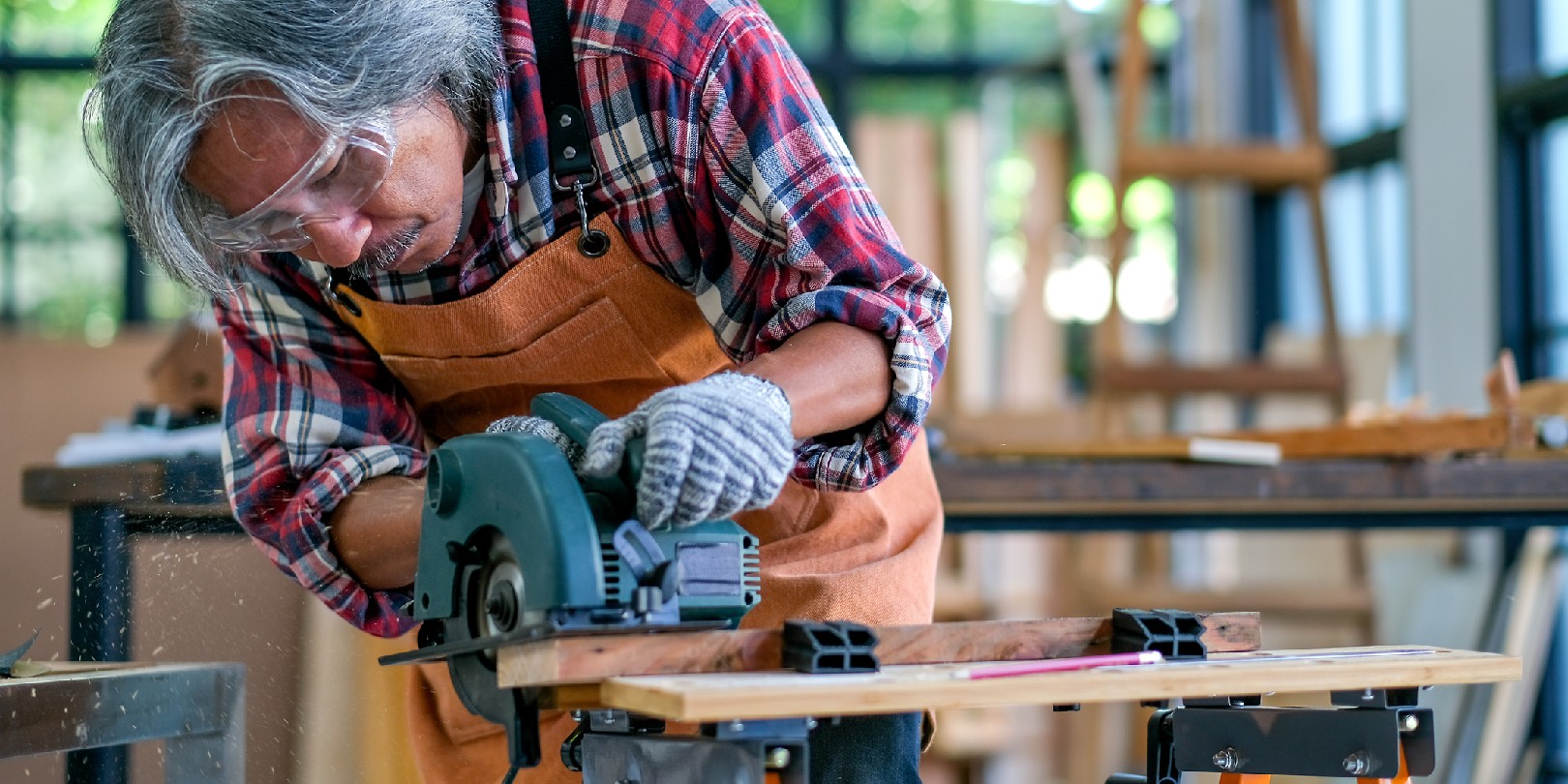 Table saws are some of the most powerful tools that you can use for woodworking projects. However, if you're new to table saws, understanding how to use them safely is essential. Safety tips can help you avoid accidents and injuries. In this article, we'll cover all the basics of table saw safety and operations. That way, you can use your saw confidently.
We'll cover everything from the anatomy of a table saw to the types of blades that you can use. We will also touch on kickback prevention, maintenance techniques, storage tips, and more. You'll have all the information you need to work safely and confidently on your next woodworking project.
Types of Table Saws
You can choose direct drive and induction motors for table saws. Direct drive motors are directly connected to the motor shaft. On the other hand, induction motors are more efficient, and they generate more torque. 
The most common blades are ripped and crosscut blades. Rip blades have more teeth per inch. They can also make straight cuts along the grain. Crosscut blades have fewer teeth per inch, and they can be used to make cuts across the grain. 
Safety Required When Using a Table Saw
Before operating a table saw, it is important to wear appropriate safety gear, including safety glasses, ear protection, and gloves. Additionally, an oscillating spindle sander can smooth sharp edges on freshly cut pieces of wood. This can create even more safety as you work. 
Always make sure your work area is free from debris. Keep it well-lit to ensure that you can visibly see what you are doing at all times. Make sure all power cables stay away from sawdust and water sources. This will help you be proactive about preventing electrical shock or potential fire hazards. 
Finally, read the instructions carefully before you operate a table saw. Never operate it without proper protective equipment. Also, do not use table saws if you're under the influence of drugs or alcohol. 
These can impair your reaction time, which may lead to dangerous situations. Before you begin cutting, take the time to ensure that there is no kickback. Otherwise, you could end up sustaining serious injuries or causing damage to nearby objects.
Table Saw Features
Table saws have a metal bar that runs parallel to the blade. It is used to guide material along the miter gauge while you cut wood pieces with the blade. Whether you are using a rip blade or a combination blade, move it along the wood at a 90-degree angle across the grain. This gauge will provide greater accuracy when making angled cuts. 
This feature slides along a miter slot on most types of table saws. It allows for precision cuts of 45- to 90-degree angles. Ideal for projects involving compound angles, picture frames, and rafters, this tool can keep your hands away from the blade. It can also help you rip narrow strips of wood. Simply place it against the material you are cutting. Position it behind your hands as you cut maximum control over your workpiece.
Table Saw Accessories 
Dado sets include several blades and chippers. They are designed to create grooves on wooden boards. This makes them ideal for shelving, drawer bottoms, drawer joinery, and frame miters. In addition, these sets have inserts that can reduce splintering when cutting plywood. They can also be used with other sheet goods on a table saw. 
These inserts can be easily removed when switching between different blade types during the same project. They are typically made of plastic or metal. The inserts can help you steady the workpiece while cutting with the table saw. They are placed against a rip fence or miter gauge slot to prevent materials from shifting as they are fed through the saw. This results in better cuts while you minimize the risks of dangerous kickbacks or blade binding.
Table Saw Maintenance 
It's important to keep your table saw clean between uses. Take a damp cloth to the saw and use it to remove debris that is present. Every few months, wipe down the saw with mineral oil and a soft rag. This can help you prevent the build-up of rust or corrosion. Proper lubrication is also essential to ensuring that the saw continues to run smoothly. 
Follow the manufacturer's instructions when lubricating your saw. Use lightweight machine oil and products like WD-40 that are designed for metal-on-metal contact points. You should also maintain your blade regularly. Do this by sharpening the blade with a honing stone every six months. Utilize an oscillating spindle sander to sand away any rust before honing it again. Refer to the manufacturer's instructions for optimal results.
Troubleshooting Table Saw Issues
If your table saw doesn't turn on, switch off the power. Then, inspect the gears for debris or other types of build-up. Clear out any dirt or dust before testing it again. Before each use, make sure you properly connect the dust collection system. If the vacuum port isn't effective enough, adjust it according to the manufacturer's instructions. 
If the power goes out, check the fuse or circuit breaker panel for overloads. Replace any broken parts as needed. Once the broken components have been replaced, reset the switch and test the power again.
Conclusion
Table saws are valuable when you need to make precise and efficient cuts. They can be used for various types of projects. However, correctly operating and maintaining table saws is crucial to ensuring your safety and efficiency. 
This guide has covered the different types of table saws, essential safety features, attire, maintenance tips, necessary accessories, upgrades, and troubleshooting. With this information in mind, you now have the knowledge you need to use your table saw safely and effectively. So, put on your safety gear, reference the manual, and have fun using your table saw in your workshop!