Should I Get a Keypad Door Lock?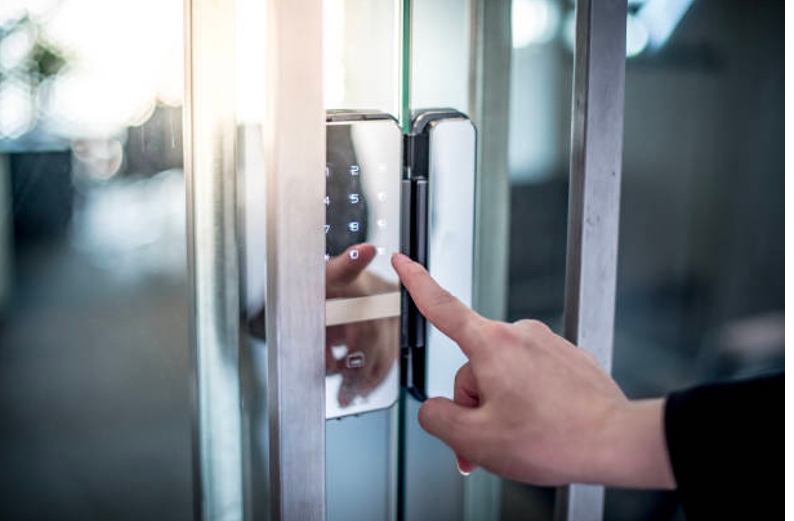 Door locks come in different types, including keypad door locks, deadbolt locks and combination locks. Which type you should go for is worth pondering over, especially since there are many ways to secure your home or office against unwanted intruders and a new door lock might do the trick.
Most experts recommend a keypad door lock as the perfect solution because there are no keys involved. This means you don't have to worry about forgetting them at home or losing them at the store. Likewise, since it comes with built-in security features, you would be alerted whenever someone tries to pick it open.
What Is a Keypad Door Lock?
A keypad door lock is a type of electronic locking mechanism that has a numeric keypad instead of a traditional mechanical dial. This makes them safer than standard deadbolt locks while still offering the same level, if not more, of convenience. 
They are used primarily in commercial settings, but they can also be installed in residential doors where there is no need for a master key. They are relatively rare, especially for residential applications but once you understand why keypad locks are critical, you'll see why they should be part of every homeowner's arsenal. 
What Do Keypad Door Locks Have To Offer?
Here are just a few of the benefits of having a keypad door lock.
Convenience
A keypad door lock is easy to use; you simply enter your code into the panel, then turn the lock handle to open the door. You can then exit through the same method. There are no keys that have to be lost or misplaced. Keypads work reliably, do not require batteries and are durable.
Security
A keypad lock provides security against unwanted intrusions into your home or office. If someone breaks into your house or office, they will not get inside without knowing your passcode. This makes them vulnerable to being caught due to the alarm going off or by police officers patrolling your neighborhood.
Privacy
Another benefit of using a keypad door lock system is privacy. Locks on doors make it much harder for people who are trying to sneak around to find out what's going on inside your home. Because the locks need a combination to unlock, anyone who tries to break in needs to know your specific code first. This reduces the chance of strangers finding out personal information about you.
What Are the Risks of Having a Keypad Lock System?
The disadvantages of a keypad are that you have to remember your code and if you forget, then you'd probably be locked out of your own home. Similarly, if someone finds out your code, they can get into your house with ease. Also, the code is not difficult to hack; just press in the numbers in order until you hit on your number or use a computer to override it.
Final Verdict
Keypads have always been an effective way to protect homes and businesses. They provide a convenient way to open doors without using keys, and they do it in a timely manner. So, if you are looking for a durable, hassle-free door locking system that offers the highest level of security then this is a great option.