What Happens if You Never Sharpen Your Metal Tools?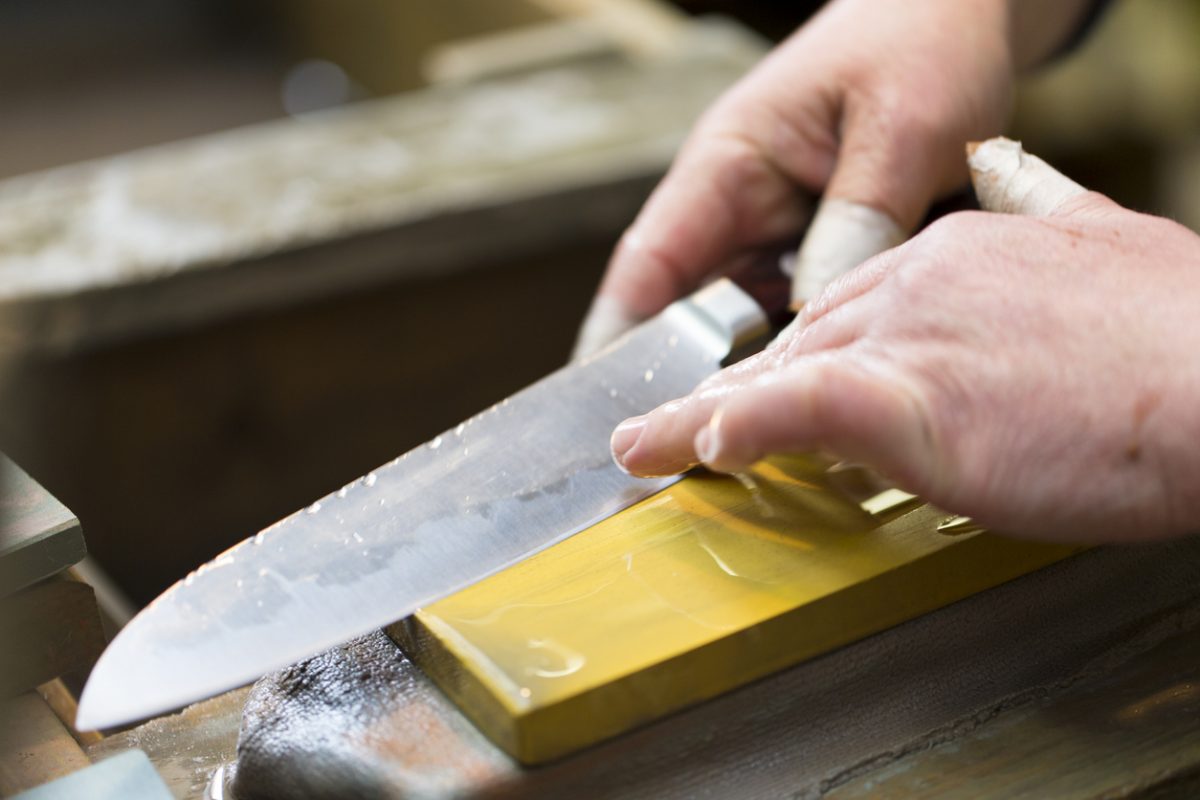 Metal tools are used in a wide range of applications, from growing a grass lawn to cutting raw steak or a rack of lamb. One of the significant reasons why metal is used to manufacture tools is that it has sharp edges and excellent cutting and shearing efficiency. For example, when you use a sharp knife, cutting and breaking through the bones of the rack of lamb or turkey becomes easier. So, metal tools are deeply intertwined with all our day-to-day lives. But their efficiency depends on the sharpness of their blades, edges, saw teeth, and several other parts used for cutting, chopping, and slicing. If you do not sharpen the tools, you will have to encounter some repercussions that we have listed below. 
CONSEQUENCES OF USING UNSHARPENED METAL TOOLS
Most people do not sharpen their metal tools until it is too late. When they realize the importance of sharpening, the tools are damaged or rendered useless. That's why you should know the outcomes of not sharpening the tools whose cutting, shearing, or chopping surfaces are made from metal. 
Unsharpened metal tools are inefficient
One of the results of not sharpening metal tools is the significant reduction in their efficiency. For example, you cannot cut through the wooden fibers if the chainsaw's blade is blunt. Similarly, you won't be able to cut the cooked steak or slice open the scallop's shell with a knife whose cutting edge hasn't been sharpened for a long time. This impacts your productivity and performance, causing delays in work. 
You have to exert more physical force
When metal tools become inefficient, they consume more energy and time and make you feel tired quickly. Suppose, you want to chop wooden logs using an ax. If its cutting edge is blunt, you will have to exert more physical pressure to drive the ax's blade through the wooden log. That's why it is better to carry a sharpening stone to sharpen the edges instantly and relieve your arms and upper torso from putting too much effort into the job.
Blunt tools can get damaged easily
Another problem people usually encounter when they fail to sharpen their tools on time is that they get damaged easily. Due to the friction force between the blade's edge and the workpiece, the blade's surface suffers from abrasions and scratches. When you apply too much force, the blade might end up snapping into halves. 
WHAT PRODUCTS DO YOU NEED TO SHARPEN METAL TOOLS?
One of the best tools you can use to repair your blunt tools and increase your overall efficiency is a sharpening stone. It helps you sharpen the blade on the go and enhance its performance as well as lifespan. These stones are available in various types and sizes. You should get the best product based on the metal tools and the material with which they are manufactured.
FINAL WORDS
Sharpening your metal tools is crucial whether you want to cut through different objects with ease or improve their durability. So, you should always have products required for sharpening, like a sharpening stone or lathe machine. But make sure they can work on various metal tools, especially the ones you use.