6 Modern Crown Molding Designs and How to DIY Them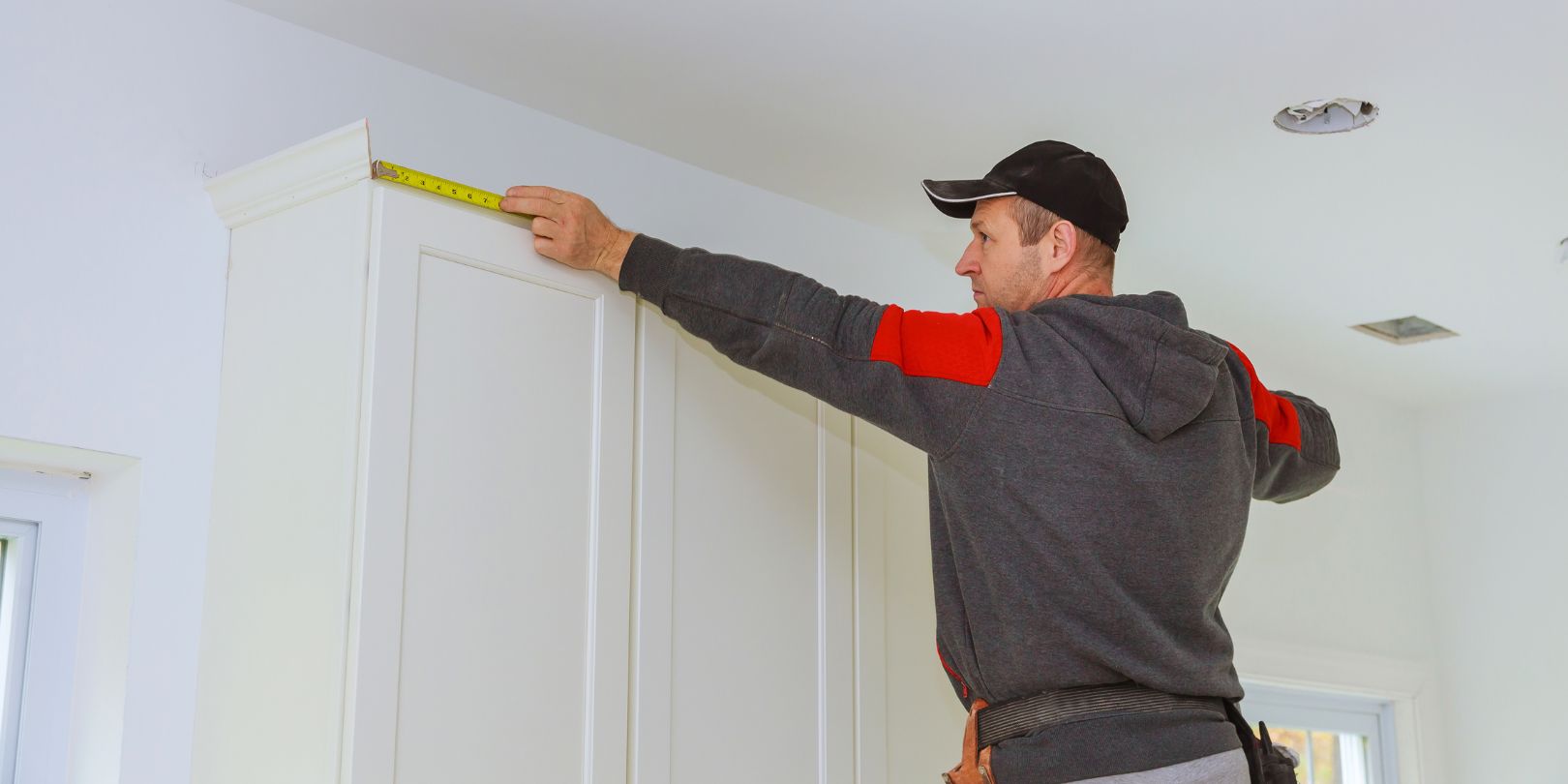 Crown molding, with its timeless elegance, has been a staple in interior design for centuries. However, modern design trends have breathed new life into this classic element, offering a variety of creative possibilities. In this blog, we'll explore six contemporary crown molding designs that add a touch of sophistication to your space. Whether you're aiming for minimalistic chic or bold statement pieces, these designs can transform your room. Better yet, we'll guide you through DIY steps to achieve these modern crown molding looks, enabling you to elevate your interior decor with your own personal touch.
DIY Crown Molding
Creating custom crown molding involves a meticulous step-by-step process that starts with measuring the dimensions of the room and determining the amount of molding needed. Once you have your design concept in mind, select the type of wood that best suits your project. With a miter saw blade, carefully cut the molding pieces, ensuring precise angles and lengths. To achieve intricate patterns or curves, a coping saw can be utilized. Sand the edges and surfaces of the molding to achieve a smooth finish. Assemble the molding pieces by using wood glue and securing them with nails or brads. Pay close attention to alignment and symmetry. After the pieces are assembled, fill any gaps or seams with wood filler and sand the entire surface once more for a flawless appearance. Finally, apply the finishing touch by painting or staining the crown molding to match your desired aesthetic, resulting in a unique and impressive addition to your home decor.
Sleek and Angular Elegance
Modern design often embraces clean lines and geometric shapes. Achieve this look by opting for crown molding with sharp angles and minimal ornamentation. Select a molding profile with sleek edges and install it just below the ceiling to create a subtle yet impactful effect. Pair it with a neutral color palette for a contemporary and visually appealing result.
Contemporary Classic
Fuse traditional charm with modern aesthetics by choosing a crown molding design that features simple curves and a streamlined profile. This design effortlessly bridges the gap between the classic and the contemporary, making it suitable for various interior styles. A coat of crisp white paint can further emphasize its timeless appeal.
Geometric Intricacy
For those seeking a bolder statement, explore crown molding designs that incorporate intricate geometric patterns. From chevrons to hexagons, these patterns can add visual interest and depth to your walls. While achieving this design may require more advanced woodworking skills, the result is a captivating and dynamic focal point for your room.
Minimalistic Flair
Less is often more in modern design. Embrace a minimalistic approach with a thin and unadorned crown molding profile. This design choice can add a touch of sophistication without overwhelming the space. Its simplicity allows other design elements, such as furniture and artwork, to shine.
Industrial Edge
Modern industrial design is characterized by exposed materials and a raw aesthetic. Incorporate this style into your space with crown molding that mimics industrial elements like pipes or metal accents. Paint the molding in a metallic finish for an authentic industrial vibe that complements your decor.
Multilevel Drama
Elevate your room's ambiance with multilevel crown molding. This design involves layering different molding profiles at varying heights along the wall. The result is a visually striking composition that adds depth and dimension to your space. Experiment with contrasting colors or finishes for an even more dramatic effect.
Conclusion
Modern crown molding designs offer a fresh take on a traditional interior design element. From sleek and angular to bold and geometric, these designs can transform your space into a contemporary masterpiece. With our DIY steps, you can embark on a rewarding journey of crafting and installing modern crown molding, adding your personal flair to elevate your interior decor. Embrace the fusion of classic elegance and modern innovation to create a space that exudes style and sophistication.