High Wiring vs. Low-Voltage Wiring: How To Navigate Each Safely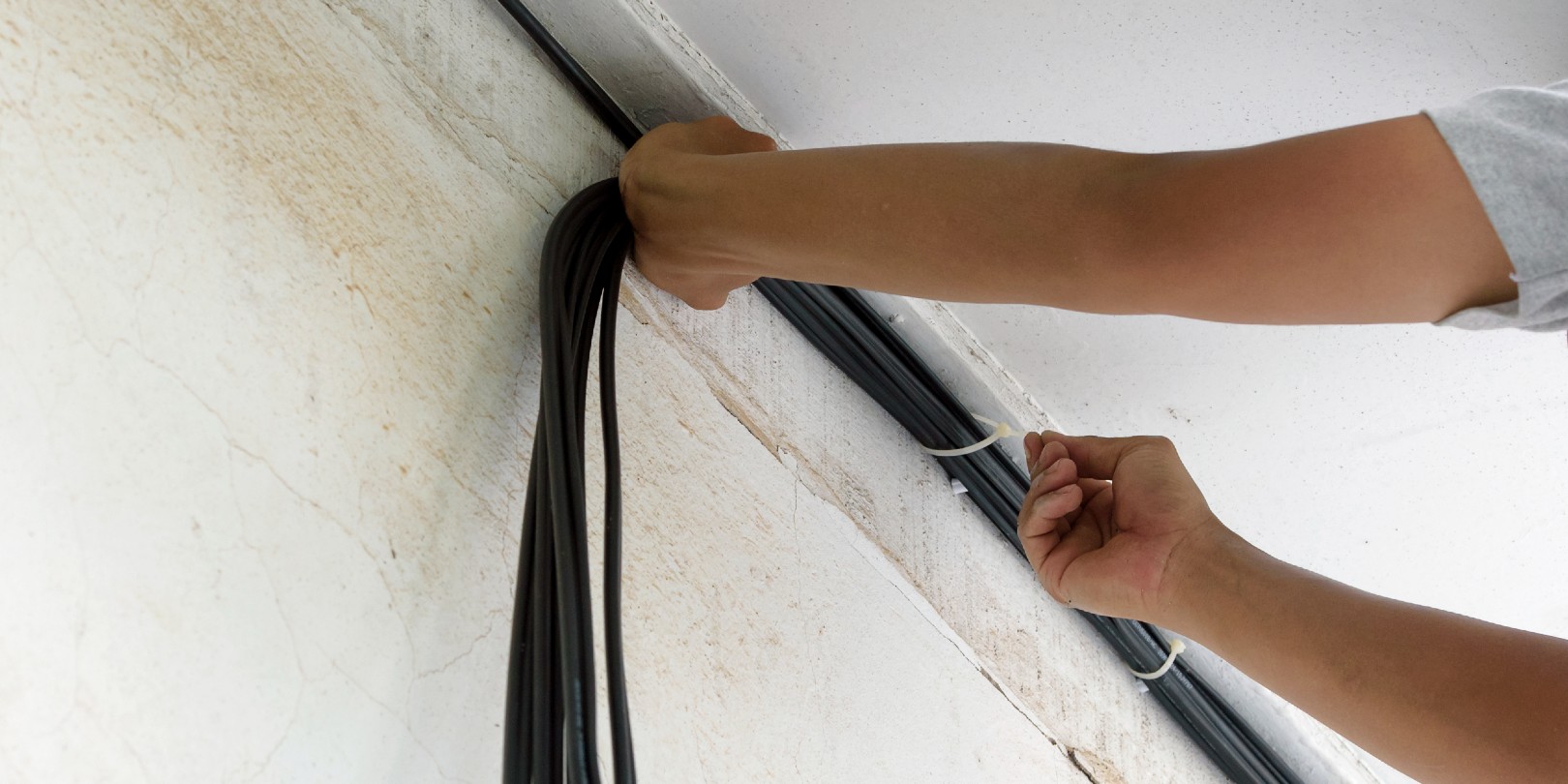 In the world of electrical installations, there are two common types of wiring, including high-voltage wire and low-voltage wire. Understanding the differences between these two wiring systems is essential for ensuring safety and proper functionality in residential and commercial settings. It can be confusing to determine the differences between the two types. Whether you're planning a DIY electrical project or hiring a professional electrician, it's crucial to navigate high-voltage and low-voltage wiring appropriately. In this blog, we will explore the characteristics of each wiring type, discuss their specific safety considerations, and provide practical tips on navigating high and low-voltage wiring safely.
High Voltage Wiring
High voltage wiring refers to electrical systems that operate at voltages typically above 50 volts. It is suitable for powering major appliances, lighting fixtures, and outlets in residential and commercial buildings. Safety is critical when dealing with high-voltage wiring due to the potential risks that come with electric shock and fire hazards. Here are some essential considerations for safely navigating high-voltage wiring.
Seek Professional Assistance
Utilize a qualified electrician with the knowledge and expertise to handle these systems safely to perform high-voltage electrical work. Hiring a licensed electrician ensures that the wiring is functioning correctly, reducing the risk of accidents or electrical malfunctions.
Use Proper Insulation and Protection
High-voltage wiring must be properly insulated and protected to prevent accidental contact and electrical faults. To maintain the integrity and safety of your high-voltage electrical installations, you will need Insulated cables, junction boxes, and conduit systems.
Follow Building Codes and Regulations
High-voltage wiring must adhere to local building codes and regulations to ensure compliance with safety standards. You will need to familiarize yourself with the applicable codes and requirements in your area to ensure that all installations and modifications adhere to these guidelines.
Low Voltage Wiring
Low voltage wiring typically operates at voltages below 50 volts and is commonly found in communication, signaling, and control systems. Low-voltage applications include doorbell wiring, telephone lines, security systems, and network cabling. While low-voltage wiring poses fewer risks than high-voltage systems, it still requires careful attention to safety considerations. Here's how to navigate low-voltage wiring safely.
Take Precautions
Even though low-voltage systems carry less electrical risk, it's still important to exercise caution when working with low-voltage wiring. To minimize the risk of accidents or electrical shocks, turn off power sources, wear appropriate protective gear, and use insulated tools when handling low-voltage connections.
Plan and Label Wiring Systems
It's crucial to plan the layout and label the wiring connections properly when installing or modifying low-voltage wiring. This step helps with troubleshooting, maintenance, and future modifications. Use clear and consistent labeling methods to ensure easy identification and organization of the wiring system.
Use Suitable Wiring and Connectors
Select the appropriate wiring and connectors designed for low-voltage applications. Use cables and connectors rated for low-voltage use and follow the manufacturer's guidelines for installation. These connectors ensure reliable connectivity and reduce the risk of electrical faults or signal degradation.
Conclusion
Navigating high-voltage and low-voltage wiring safely requires a combination of knowledge, caution, and adherence to safety guidelines. When working with high-voltage wiring, it's crucial to seek professional assistance, use proper insulation and protection, and comply with building codes and regulations. For low-voltage wiring, take precautions, plan and label the wiring system, and use suitable wiring and connectors. By understanding the differences between high-voltage and low-voltage wiring and following proper safety practices, you can ensure the safety and functionality of your electrical installations.