5 Ways To Keep Clean Tools in Mint Condition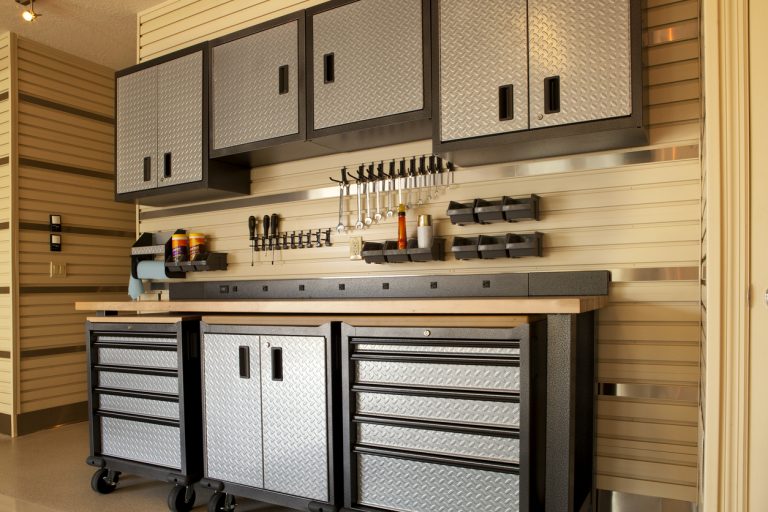 Tools are a necessary part of your home and essential to getting a job done right. But, unfortunately, they don't last forever and can be expensive to replace. That's why it's essential to take good care of your tools and keep them clean and in mint condition. This post will discuss five of the most effective ways to keep your tools clean and in top working order.
From making sure to use suitable materials to cleaning and storing your tools properly, we'll go over all the ways to ensure your tools last a long time and continue to work efficiently. When you're done, you'll know that your tools are always ready for the next big project.
Regular Cleaning
It is important to clean your tools regularly, at least once a week, to prevent any buildup of dirt or debris. This helps to prevent rusting and wear. Additionally, you should thoroughly clean any tool exposed to water or moisture, such as after use in wet weather or when working with plaster or concrete.
Cleaning Procedure
The right cleaning procedure for your tools will depend on the material they are made out of. Metal tools require different cleaning procedures than plastic or wood ones. To start, you should use a mild detergent and warm water to remove any dirt or grime from metal surfaces, and then use a damp cloth or sponge to wipe away any remaining residue and ensure it's dry before returning it to a magnetic tool bar or another storage area. Use a soft cloth dampened with soapy water for wood and plastic surfaces. Never use scouring pads or abrasive cleaners on any of your tools. These could cause irreparable damage to delicate surfaces and handles.
Protective Coatings
Protective coatings such as paint sealant, waxes, lubricants, and oils can be applied to tools to help protect them from rust, corrosion, water damage, or other wear. Different types of coatings will offer varying levels of protection. For example, paints are relatively durable but may not be waterproof, so it is essential to select one based on its intended purpose.
Storage
Tools should always be stored in a dry place when not in use. Damp environments accelerate corrosion. Storing individual items separately will also keep them protected. Containers like boxes with compartments that hold each tool securely can be found at many hardware stores at an affordable price point. Ensure they are also not placed near extreme heat sources or under direct sunlight for extended periods.
Regular Maintenance
The most commonly used tools are blades or hard edges, such as those found in saws, hedge trimmers, chisels, etc. These should be regularly sharpened according to their use. Similarly, drill bits should be replaced when they can no longer create effective cuts. Keeping these blades sharp will aid in their performance. You can also lubricate tools with sharp edges to help keep them in good shape.
Conclusion
Tools are a necessary part of every home and are essential to getting projects done right. Keeping them clean and in mint condition will extend their use and preserve their performance, helping you get the most out of all your tools. Whether you're looking for the best protective coatings or the most effective cleaning methods, the five steps outlined in this article are sure to help ensure that your tools remain in top shape for years to come.