You Can Use This To Improve Your Productivity When Crafting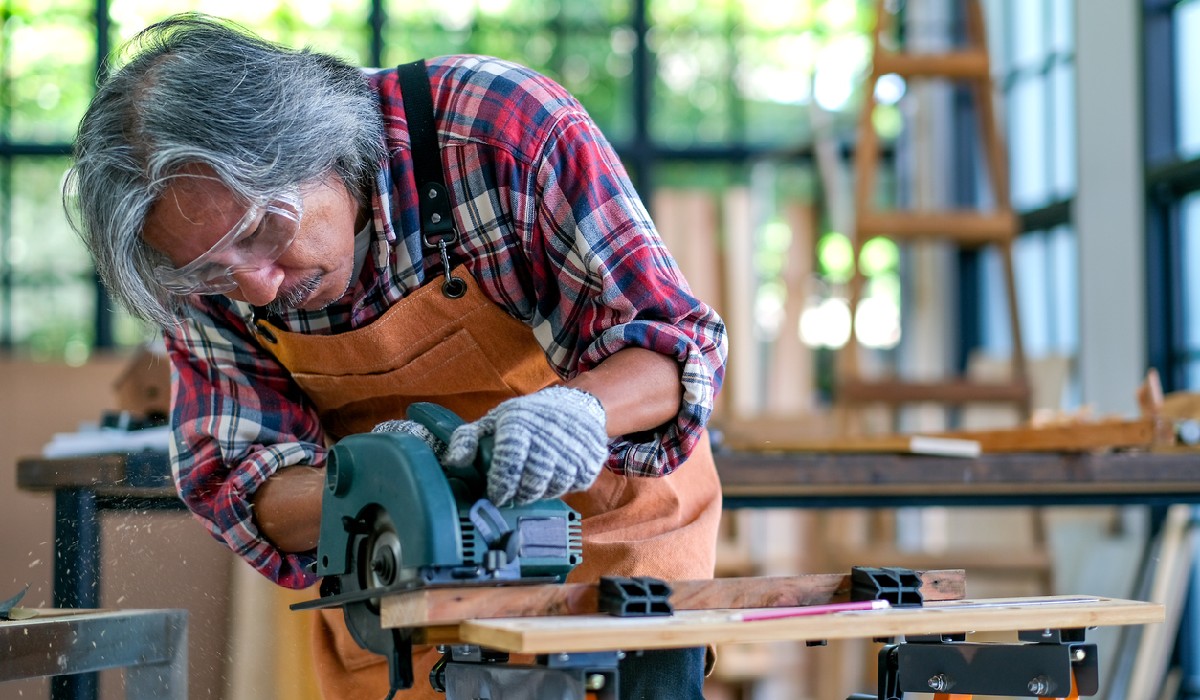 There are several kinds of table saws available, but a mobile sawing table offers some great advantages. A mobile sawing table provides the same advantages as a conventional table saw but in a considerably more compact size. It includes its mobility, ripping and crosscutting capabilities, as well as its capacity to measure and cut compound angles.
A mobile sawing table is your best bet if you want to increase your cutting efficiency with every cut. It not only makes you significantly more productive but also minimizes the amount of work required to make exact cuts. You can use this table for anything from lighthouse repairs and renovations to major building overhauls and erections.
HERE IS HOW A MOBILE SAWING TABLE CAN IMPROVE YOUR PRODUCTIVITY
Easy to set up and take down
If you work with wood, you know how important it is to have a sawing table that you can rely on. And if you're constantly on the road, a big and cumbersome sawing table might be a major hassle to transport from one location to another. That's where mobile sawing tables come in handy.
You can take these sawing tables with you anywhere you go because they are light and simple to set up and take down. And because they are so easy to move around, you can store them in small places like a shed or a garage.  Thus, a mobile sawing table is a great investment if you want to stay on schedule while working on wood projects. You won't come to regret it.
Safe to use
Mobile sawing tables have a reputation for being a highly effective tool. Even while a table saw has the potential to inflict severe harm when used poorly, most mobile sawing table models have built-in safety mechanisms that reduce the likelihood of accidents. These tables feature blade guards to protect the user from the exposed blade when it is not in use. Having these guards in place protects you from injury but also keeps the blade in good condition while it's not in use.
Many also have anti-kickback features that stop the saw from kicking back in the direction of the users if the blade jams. You may confidently operate them with these safety measures, knowing that you have all the necessary safety features to decrease the chance of injury.
Versatile
The mobility of table saws is one of their greatest advantages. Mobile sawing tables have many more applications than their stationary counterparts, both in and out of the house. You may use them for all sorts of cutting tasks, from trimming timber and tiling floors to creating clean cuts in metal. Also, mobile sawing tables are usually smaller and lighter than their stationary counterparts. This makes them easier to move from one place to another. They are the perfect instrument for anyone who has to carry out a variety of jobs that call for accurate cuts.
Compact size
Mobile sawing tables in compact design are ideal for working in confined locations because of their maneuverability. Their compact size makes them excellent for trimming and shaping applications. The best part is that you won't have to worry about sacrificing performance with a smaller sawing table because they are just as effective as their larger counterparts.
A mobile table saw is the best option to finish your woodworking jobs quickly and easily.
Affordability
A mobile sawing table doesn't cost a lot of money to buy. It's one of the most reasonably priced saw tables. A mobile sawing table can effectively perform light, medium, and heavy-duty plywood and softwood cutting operations without breaking the bank.
THE BOTTOM LINE!
A mobile sawing table can make you more productive in numerous ways. It is an incredible asset to any workshop and can facilitate the completion of jobs more swiftly and easily.