From Start to Finish, Here's How to Draw Woodworking Plans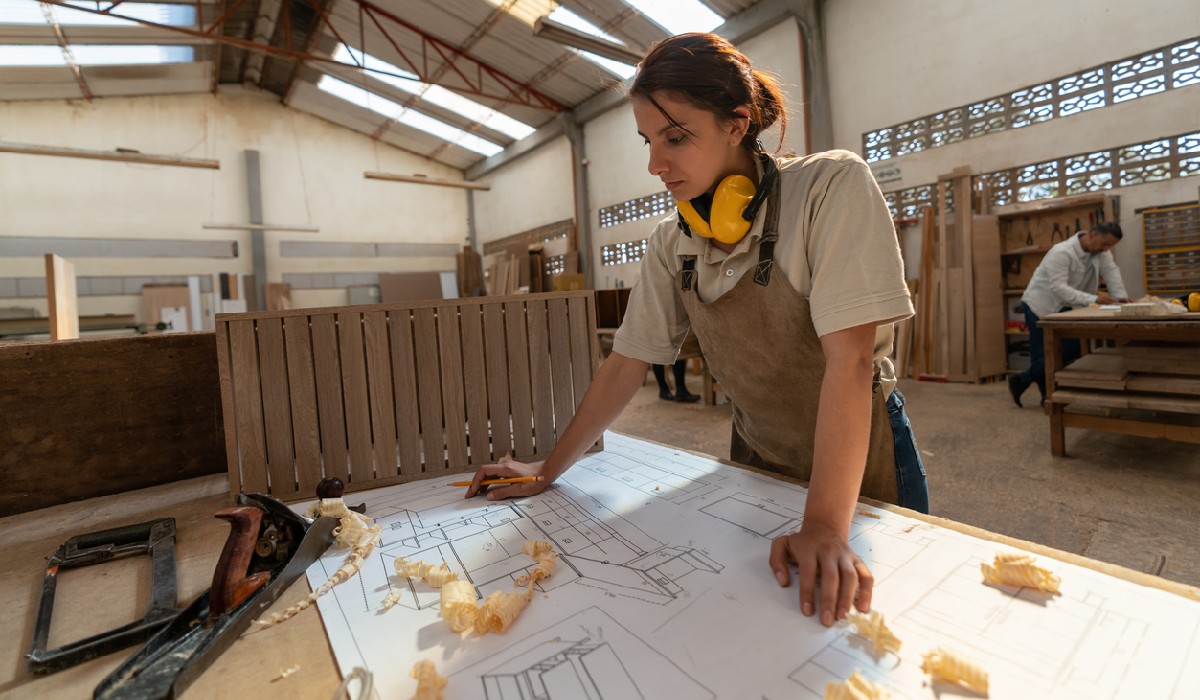 Woodworking is a great hobby for many people. It is a form of art that allows you to express yourself and create something beautiful from the comfort of your own home. However, getting started with woodworking can be intimidating if you don't know where to begin. The first step is to create a plan. Drawing up a plan will help you visualize what the finished project will look like and help you determine the materials and tools you will need to complete the project.
This article will discuss how to draw woodworking plans from start to finish. We will cover everything from understanding the critical elements of a woodworking plan to laying out the blueprint for your project. We'll also provide tips and tricks to ensure your dreams come out ideally and that your final product will be something you can be proud of.
Identify the Project
Before doing anything else, you must decide what project you want to build. It's essential to be specific so that you can make a list of required materials and plan out the different steps needed to complete construction. You may also want to consider any budget limitations or any safety precautions that must be taken.
Create a Shopping List and Obtain Supplies
Once you have identified the project, create a shopping list with all required supplies. Make sure to check over the last two or three times before going out and buying everything. This will prevent purchasing unnecessary items or not buying enough for the job. It may also be beneficial to look for pre-cut pieces at local hardware stores if you don't possess the necessary tools to make your cuts.
Design and Calculate Measurements
Design and specify measurements for your project using graph paper or computer software. Double-check all measurements for accuracy before transferring them onto the wood. If you are struggling with exact measurements, refer to other already-built furniture as a blueprint to get ideas on how long each piece should be and what angles need to be cut into specific components.
Transfer Measurements onto the Wood
Using exact measurements, mark the pieces of wood using either a permanent marker or pencil, depending upon personal preference. For accuracy, it may be wise to use both methods – draw lines onto the wood using a pencil and then go back over those lines with a permanent marker when done cutting/sawing them out. It will also help when transferring measurements onto longer pieces of wood if laid out across two sawhorses – this ensures stability during the marking and cutting processes.
Assemble the Pieces
Now it is time for assembly! Begin by joining together multiple small pieces of wood that make up one large piece – such as door frames or table legs – then move on to assembling more significant furniture components like tables or dressers. Make sure to utilize an adhesive like glue or finish nails along with screws – depending upon preferences – when joining pieces together to ensure a secure fitment between individual components. Double-check all connections before putting on finishing touches on your project.
Finishing Touches
For added protection against moisture, use sandpaper or a steel wool pad when smoothing down surfaces of wood pieces before applying finishes such as varnish or stain and sealant combinations. Once complete, leave assembled pieces alone for 24 hours so that adhesive/finishes have time to fully dry before moving on towards handling your project – this is especially important for projects that require heavier parts like drawers or cabinet doors so that their weight does not ruin their finished look by causing damage due to quick movement after drying time has been cut short!
By following these steps from start to finish, you'll have everything you need, from design all the way through putting the finishing touches on your project to creating beautiful, long-lasting plans that will provide years of enjoyment in your home or office!
Woodworking is a fun and rewarding hobby, and making something with your hands can be incredibly satisfying. With the tips and tricks outlined above, you will get the most out of your project, regardless of size or complexity.