How Long Do Drywall Putties Last?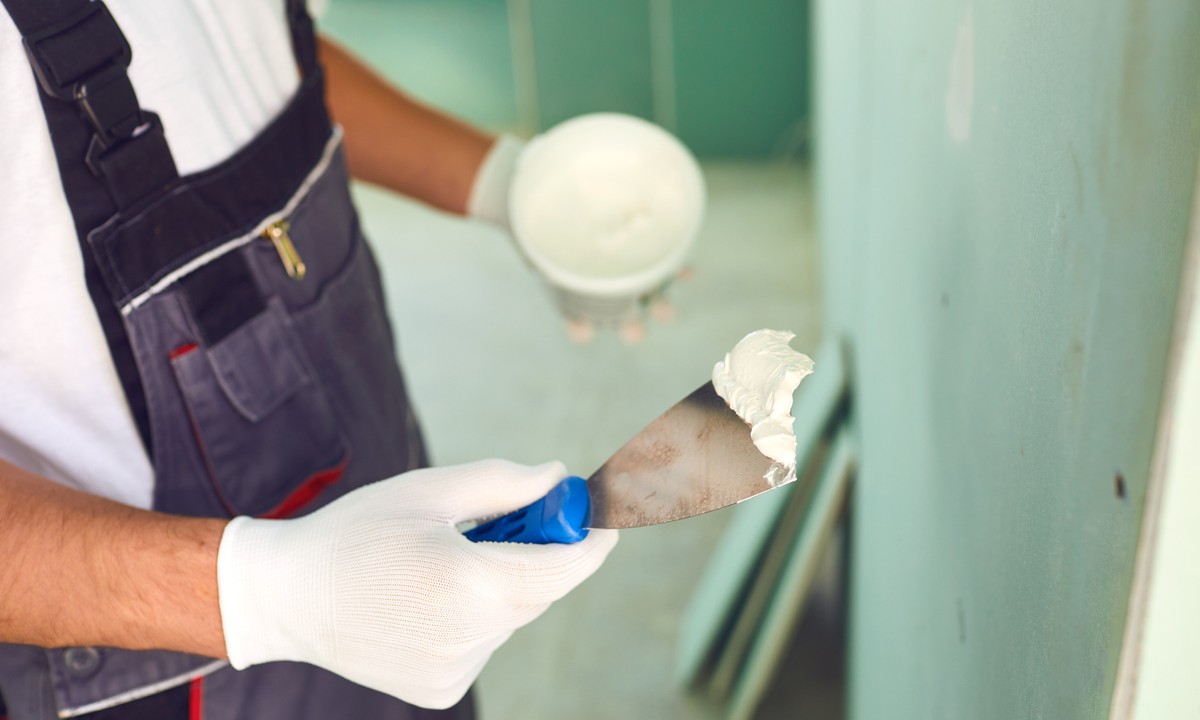 If you're here, you either want to know if you can leave your drywall putty applied for days on end or are worried about keeping your opened can of joint compound safe. Either way, we've got you covered.
What is the Difference Between Drywall Putty and Joint Compound?
It's the same thing! A drywall putty or joint compound is usually a mixture of gypsum powder with water and glue. What is its purpose? Well, as homes and furniture get old, their condition deteriorates. A wall may develop cracks and holes because of humidity and accidents. Tables, desks and chairs also show signs of wear over time, leaving them in dire need of repairs.
This is where a drywall putty or joint compound comes in. You use this thick paste to make small repairs to your walls and furniture so they're neat and even. Once the surface is even, it can be painted to deliver your desired finish.
How Long Before You Start Painting Your Wall After Applying Drywall Putty?
Gypsum is known for drying up quickly. So once you're done applying it to an object or a wall, we suggest giving it a coat of primer as soon as possible. This gives the putty a firmer grip.
On the contrary, if you leave it as it is and don't paint over it soon, it may develop cracks and you may have to redo it. So once the drywall putty has been applied, it's best to apply primer and paint on it as soon as possible.
How To Store Joint Compound at Home
If you've bought a can of joint compound, used some of it and wish to store the rest, you need to be extra careful. Start by closing the seal and packing the can so that it stays safe from any external variants.
Secondly, make sure you store it at room temperature (preferably in the same conditions it was stored at the time of purchase). If it's winter, not only will you have to keep it safe from air moisture but also from low temperatures.
The best practice is to only buy what you will need. But if you have accidentally bought extra, make sure to store it properly and use it at your earliest. Otherwise, you risk losing your investment — it'll be safe in powdered form but if it's a watered paste, it will turn solid and hence useless within a few hours.
How To Make Drywall Putty at Home
Instead of ordering drywall putty, just make it yourself at home. You won't have to worry about buying in excess and you'll have some whenever you need it. All you need is gypsum powder, also known as plaster of paris, and some white paint glue. We've made glue a part of the mix ourselves (most joint compounds don't have it but adding it can help make the putty even stronger and firmer once it dries). Just add water to the two and mix them well until you have the right consistency to take care of the cracks and cuts.
It may take you some tries to perfect the process but once you've learned, you'll prefer making it yourself. Making joint compound at home also costs much less than buying a can. If you aren't sure how your homemade drywall putty should look, you can order a small can for reference.