How Do You Make Oil Varnish?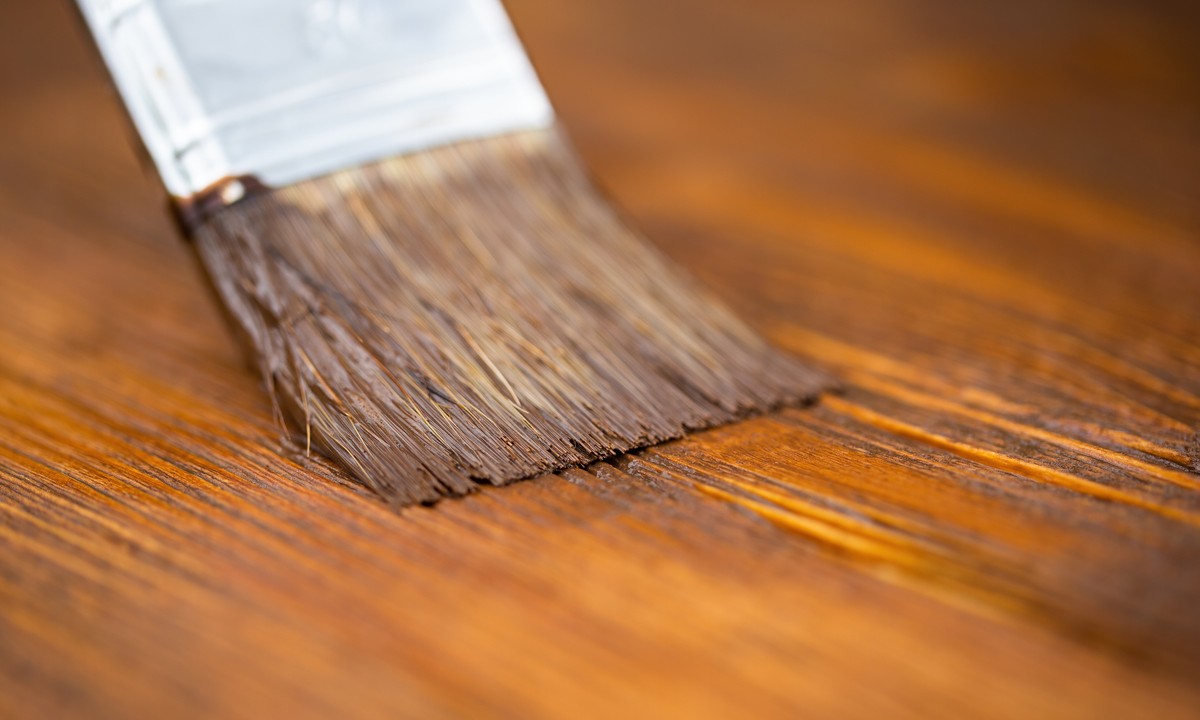 Woodworking has been an age-old form of art and expression, with countless artifacts from the past letting us know about our histories. But when you look at these artifacts, do you ever wonder how they've been preserved for so long? Because honestly, wood decays.
This is where oil varnish has played an important role for centuries. Made up of oil components that turn solid when exposed to the air, these varnishes add a protective layer to the surface of your masterpiece and protect it from erosion and decay. So, if you've ever wondered how to make a store-like varnish at home, you've come to the right place!
What Are the Benefits of Using Oil Varnish?
Some benefits of using oil varnish are:
Varnish makes wooden furniture waterproof and protected against moisture in the air. Since the varnish seals the wood's pores, it can easily stop it from being weakened over time due to weather exposure.
It helps keep wooden surfaces scratch-proof. Varnishes form a protective layer on the wood and can easily keep away scratches and small chips from handling or moving.
You can change the color and finish of a wooden piece with certain varnishes, adding to their charm and can help make them look more dated.
Step-by-Step Recipe for a DIY Oil Varnish at Home
Now that you know what varnish is used for, let's get right into making one ourselves. Making an oil varnish at home can be cost-effective as store-bought brands are often pricey. The best part is that you can make the quantity you need and not have any leftovers!
The ultimate formula:
The ultimate formula for mixing your drying oil, thinner, and resin is as follows:
⅓ drying oil + ⅓ thinner mixture + ⅓ resin = the perfect oil varnish
Remember that you can mess around with the quantities to get specific results. Want a more woody finish? Add more oil. Want better protection against moisture? Add more resin. Want a varnish that is easy to spread? Add thinner. To make the perfect oil varnish for your woodworking needs, follow these simple five steps:
Step 1: Take your drying oils
The first step is to take your drying oils. Many people prefer using Tung oil or Linseed oil separately for their varnish. You can mix the two together as well. The oils should be at a temperature of 113 degrees Fahrenheit, and you should heat them in a water bath. This oil component will make half of the oil varnish solution.
Step 2: Heat the essence and thinner
Second, take your essence and thinner and heat them together to 113 degrees Fahrenheit using a water bath. If you want a varnish that penetrates the wood, use a few drops of orange essence. You can also add some Camellia oil to give anti-oxidative properties to your varnish. Lastly, you will use turpentine as a thinner to make the whole varnish more spreadable.
Step 3: Mix in two separate batches
Mix together the ingredients and put them into two separate batches or bottles. This will help you make a thin varnish and a thick varnish. You can adjust the amount of turpentine to your liking. If you want a thinner varnish, you can fill it with more turpentine. Mix vigorously until they form a proper mixture.
Step 4: Add resin to the batches
Now, take a resin such as carnauba wax and heat it up to its melting point. The wax should take about eight minutes to melt. Once it has melted, add it to the batches.
Step 5: Mix vigorously until dissolved
Mix the resin into the thinner-oil mixture until it is completely dissolved. If you notice any lumps, you can microwave the mixture in 30-second bursts to help break down the wax even further. Once it is completely dissolved, your oil varnish is ready to be used!
Now that you know how to make your own varnish at home, there's absolutely no excuse for you to allow your wooden possessions to appear weathered at all!