How To Get Perfect Curves When Completing Woodwork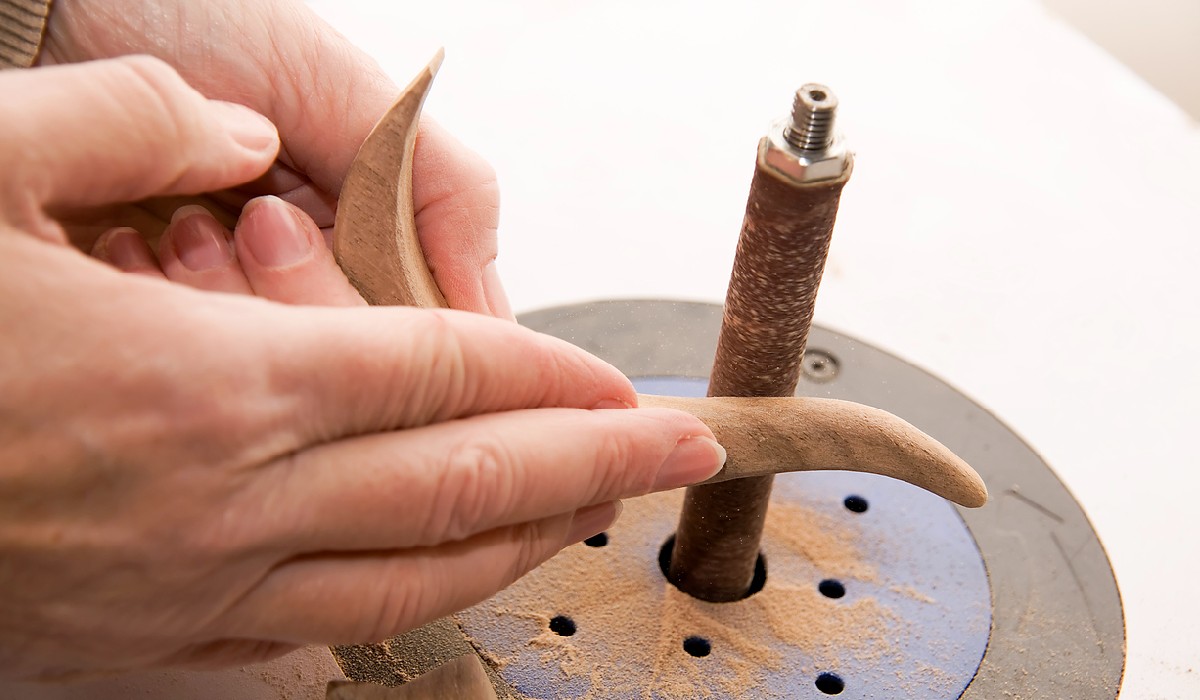 Whether you're making curvy brackets, constructing a frame for an archway entrance, or adding details to arch-top casings, you need proper marking and cutting to get the perfect finishing. But cutting the perfect curve isn't as simple as it sounds and that's why even professional woodworkers shy away from curves. Curves not only make any design extra complex but also increase the chances of imperfections. If you don't have the right carving and cutting tools at hand, the process of making calculations becomes even more complex than just tracing a pattern along the curve. The good news is that you can gain more confidence working with curves and arcs by learning a few basic skills.
WAYS TO GET PERFECT CURVES EVERY TIME
Plastic template
You can sometimes bend a piece of wood and use it as a template to "eyeball" the ideal curve for the project, but the variances in the wood's grain might lead to uneven curves. This technique can be made even better by trying a mold or piece of plastic rather than wood. Plastic generates nearly flawless uniform shapes and bends quite smoothly. You should choose a size that will help you get a near-perfect symmetrical curve.
Use a giant compass for bigger curves
You can easily make a compass with a narrow strip of board by drilling a few holes in it. You need to make a pencil-sized hole just a few inches away from the board's edge. After that, make a hole of the bolt's size at the pivot point. The distance between these holes should be the curve's radius (if you know the measurements), otherwise, you can use the trial-and-error approach. You can try drilling different pivot holes until the point where you swing the trammel and get the right-size arch.
Use circular saws for a smooth curve
Jigsaws are the first tool that you think of when cutting curves, but you can try a circular saw if the curve is gradual. Cutting a clean curve is remarkably quick and easy with a circular saw and you can use this technique to carve rough curves as well.
Sand and stack similar pieces
If you want to sand multiple identical curves, the ideal way is to stack them and sand them all at once using an oscillating spindle sander. You will not only save time with this technique but also all the parts will match perfectly. Having an oscillating spindle sander at hand is a fantastic option if the parts need a lot of sanding to get in the desired shape.
You can also use an orbital sander if you need to remove only a little amount of wood to get the desired curvy shape. It's essential to keep the sander rotating at all times to avoid getting any flat patches. To identify high points that require more sanding, mark them with a pencil so you know which parts need more sanding.
DO I REALLY NEED TO PURCHASE AN OSCILLATING SPINDLE SANDER?
An oscillating spindle sander isn't actually necessary if you only work on a few projects over the course of the year or are merely a weekend DIYer. Oscillating spindle sanders come in different sizes, so you can get a smaller one for your own use if you complete a few jobs that call for the sanding of curved surfaces.
WRAPPING UP
Adding curved details to your woodworking projects can instantly elevate the overall appearance. A spindle sander is a perfect tool for cleaning burrs from sharp corners. Because the spindle oscillates up and down as it rotates, it sands more effectively than other tools and helps you to get those perfect curves!