Should You Buy a Log Splitter? A Comprehensive Guide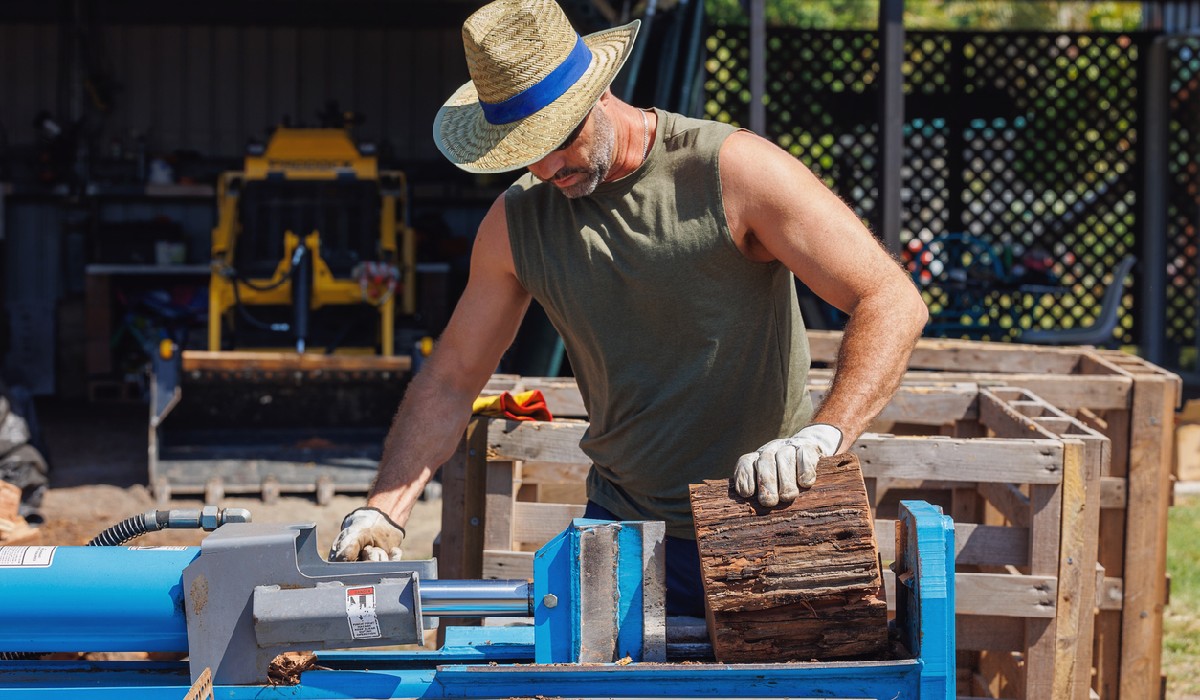 Are you tired of not having firewood when you need it during winter? If so, you're not alone. Many of us have faced the frustration of not having enough firewood to keep our homes warm and cozy. This challenge can be solved with a log splitter.
This comprehensive guide talks about all the features of a log splitter and gives a complete rundown of what you should consider before making your purchase. In this guide, we will explain the different types of log splitters, their key features, and the considerations you need to know when buying one.
What Is a Log Splitter?
A log splitter is an important tool for anyone who needs to split logs into smaller, usable sizes. It's a cost-effective way to get the job done quickly and efficiently. The machine makes it easy to split logs in half without excessive force. They are available in many sizes and shapes, depending on the needs of the user.
Types of Log Splitters
The two main types of log splitters are horizontal and vertical. Horizontal log splitters are typically the most popular and can cut short, thick logs. Vertical log splitters can split longer, thinner pieces of wood. These models come in either gas-powered or electric versions.
Benefits of Using Log Splitters
Using a log splitter can provide many benefits compared to other wood-cutting methods. One key advantage is the time and money you save using a log splitter. Pre-cut firewood is expensive, and having a supply around for the entire winter adds up quickly. A log splitter also saves time by making it easier to chop wood faster.
Choosing the Right Log Splitter
When deciding which log splitter to purchase, there are a few factors that need to be considered. These include size, power, portability, cost, and ease of use. It's critical to ensure that the model you choose has all the necessary safety features, such as a protective shield and automatic throttle. Knowing what your needs are and what features you'd like will help you purchase an appropriate log splitter.
Features To Consider
Hydraulic systems
The hydraulic system is one of the most important parts of any log splitter and is responsible for generating the necessary force for splitting logs. Different machines have different capacities for splitting force, so it's important to compare models before buying one.
Motor
Many log splitters use either gas or electric motors to generate their power. Gas motors tend to be more powerful but require frequent maintenance, while electric motors are quieter but not as strong as gas engines.
Splitting force
Splitting force refers to the amount of power a particular model can generate when splitting logs. More powerful models can handle larger pieces of wood with ease, while weaker models may struggle with larger logs.
Conclusion
Owning a log splitter can be a worthwhile investment for anyone looking to save time and money while making the task of splitting wood more efficient. With a high-quality machine, you can produce consistent results and keep your firewood needs taken care of for the winter months. Now that you're equipped with this knowledge, it's time to make a decision on your wood-splitting needs and find the right log splitter for you.