DIY Basics: A Step-by-Step Guide To Making Your Own Sanding Block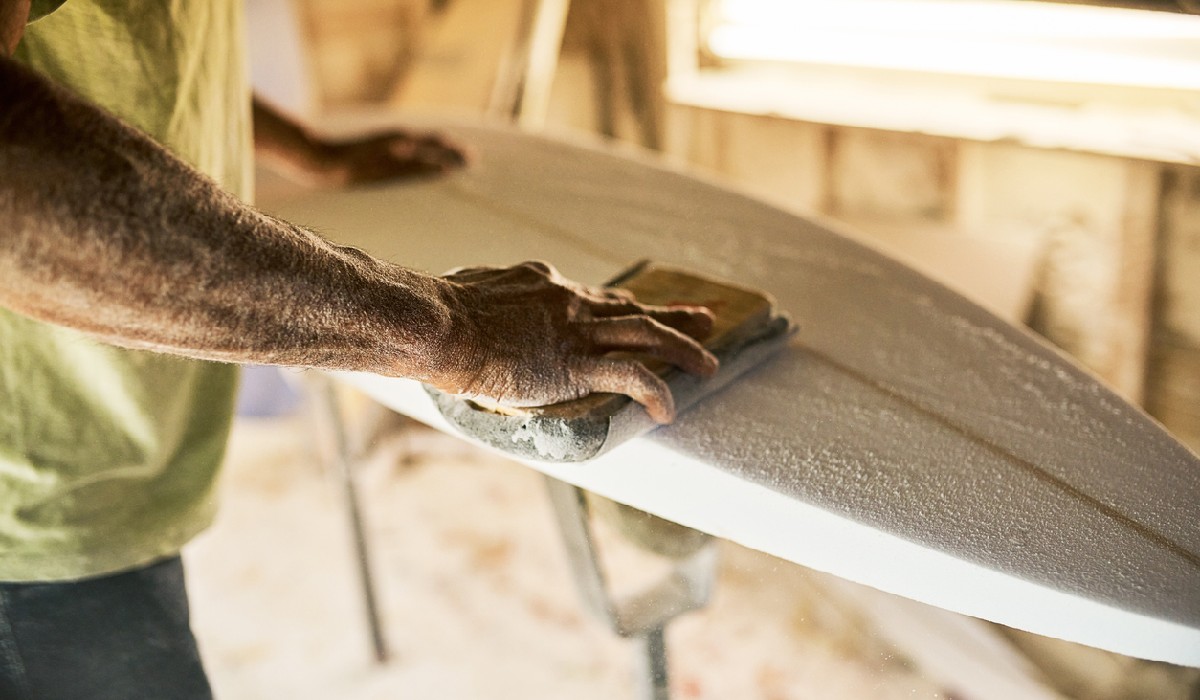 Looking to get creative with your DIY projects? If so, you'll need the right tools and a solid understanding of the basics. Going beyond the basic tools, you may want a few things to help take your projects to the next level. A sanding block is a great tool for sanding wood, metal, and other materials to perfection. This tool is a must-have for any woodworker, but if you are woodworking on a budget or maybe you are in a pinch and don't have one, you can make your own with a few simply materials! This article will go over everything you need to know to make your own sanding block, including the tools you need and step-by-step instructions.
What Is a Sanding Block?
A sanding block is an important tool used in the home improvement and DIY industry. It's a hand-held block that is generally made of hardwood or plastic used to sand hard surfaces. The block provides a sturdy and even sanding surface, making it ideal for everything, including furniture refinishing, woodworking, and car repairs.
Materials and Tools Needed
To make a sanding block, you will need a few materials and tools. These include hardwood, a pencil, a ruler, a hand saw, 80-grit sandpaper, clamps, a drill, wood screws, and finishing nails or screws.
Instructional Guide
Measure and mark the block of wood with a pencil and ruler to create four equally sized pieces.
Use a hand saw to cut out the four pieces.
Clamp the larger piece to your work surface, then use a drill to make two holes through the top and bottom of the wood at equal distances from one end. These holes will be used to attach the handle later.
Place the two smaller pieces on either side of the drilled piece, positioning them so that all three pieces are flush with each other. Secure the pieces together using finishing nails or screws.
Attach the handle to your sanding block using wood screws and ensure that it lines up with the drill holes from Step 3.
Cut out some 80-grit sandpaper for your sanding block and attach it tightly with finishing nails or screws around each edge of the block.
The Benefits of Making a Sanding Block
Making your sanding block may seem like an unnecessary hassle when there are pre-made blocks available in stores. There are several benefits to making a DIY sanding block. When you make your sanding block, you save money on materials and tools compared to buying an already-made one. You also have complete control over the materials, shape, size, and style when creating your sanding block. A sanding block can be customized as needed for different projects or surfaces you're working on.
When you make your DIY sanding block using top-quality materials, such as hardwoods, you get a more durable product than if you had purchased an off-the-shelf model from a store. This high quality means longer-lasting results from your projects.
Conclusion
Making your own sanding block is an easy and cost-effective way to get the results you want for your DIY projects. With a little bit of time and effort, you'll be able to make DIY projects look like they've been professionally done. Give it a try and get started with your DIY sanding block today.