5 Farmhouse Baseboard Trim Ideas and How to Make Them Yourself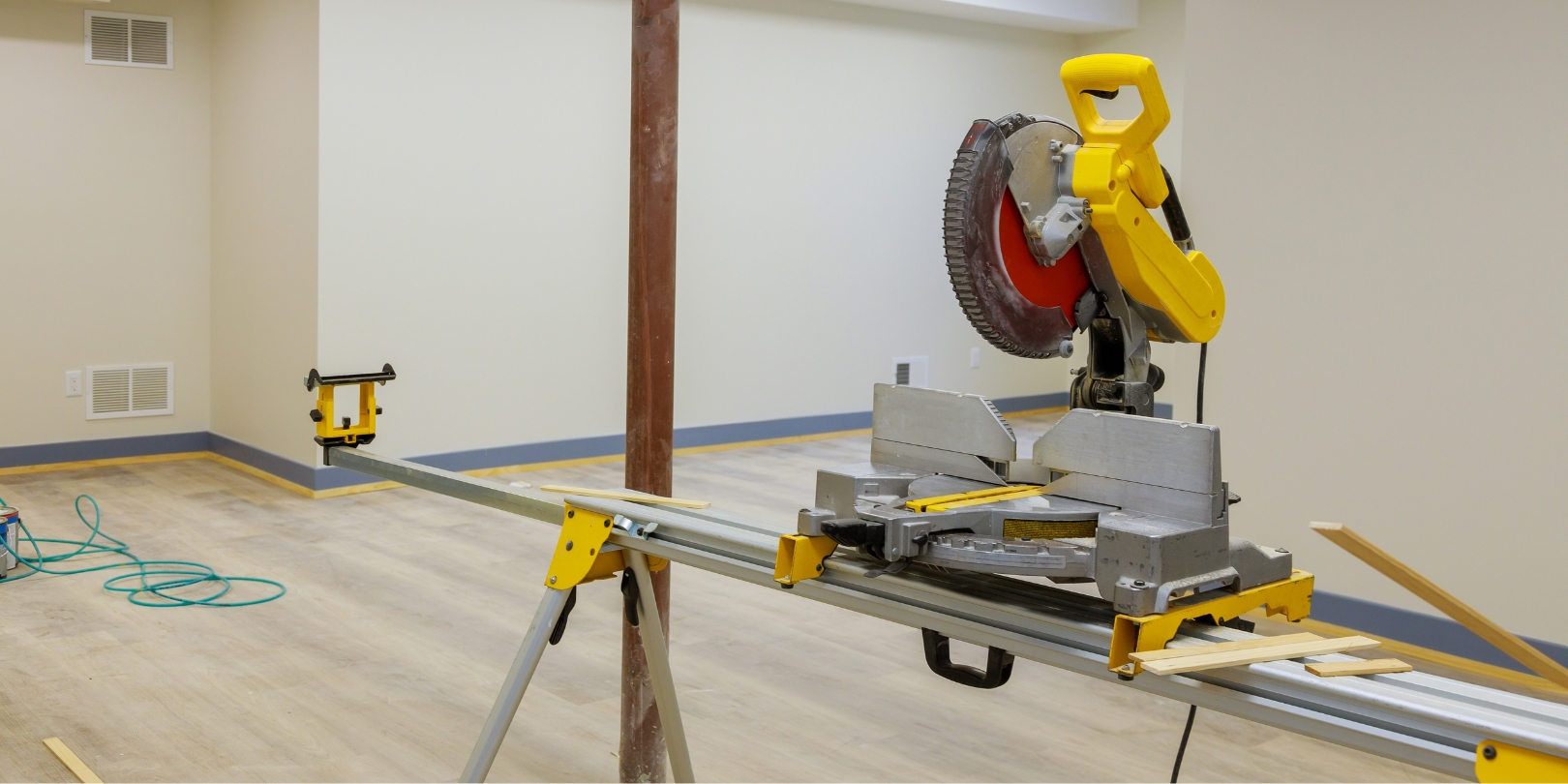 When it comes to interior design, the farmhouse aesthetic has captured the hearts of many with its blend of rustic charm and timeless elegance. One key element that plays a significant role in achieving this style is baseboard trim. Farmhouse baseboard trim adds character and warmth to your space while complementing the overall theme. There are also many styles to choose from. In this guide, we'll explore five creative farmhouse baseboard trim ideas that exude a rustic appeal. Additionally, we'll delve into the steps to create these trim designs yourself, allowing you to infuse your home with authentic farmhouse vibes.
Classic Shiplap Baseboard Trim
Embrace the quintessential farmhouse look with shiplap baseboard trim. Crafted from wooden boards, shiplap lends a rustic yet clean aesthetic to your space. Install them vertically along the base of your walls for a timeless farmhouse vibe that pairs perfectly with whitewashed walls and vintage decor.
Reclaimed Wood Baseboard Trim
Channel sustainability and character by using reclaimed wood for your baseboard trim. Salvaged from old barns or buildings, reclaimed wood brings a sense of history and texture to your space. Sand and finish the wood to showcase its natural beauty while adding a touch of rugged elegance.
Beadboard Baseboard Trim
Beadboard baseboard trim brings a touch of country charm to your farmhouse decor. Characterized by its vertical grooves and simple design, beadboard trim adds a subtle texture and visual interest to your walls. Paint it in a neutral hue for a clean, classic look or a muted color for a vintage feel.
Rustic Barnwood Baseboard Trim
Transform your space into a cozy retreat with barnwood baseboard trim. The weathered appearance and rich patina of barnwood evoke a sense of nostalgia and authenticity. Use barnwood pieces along your baseboards to introduce rustic elegance that pairs perfectly with farmhouse decor elements.
X-Frame Baseboard Trim
Add a touch of farmhouse flair with X-frame baseboard trim. Crafted from thin wooden strips arranged in the shape of an "X," this design infuses a subtle yet distinctive pattern along your baseboards. The X-frame trim offers a tasteful blend of rustic and modern aesthetics.
Creating Farmhouse Baseboard Trim
To embark on a successful baseboard trim installation, adhere to the following steps and tips. Begin by gathering the necessary materials, which can range from wooden boards to reclaimed wood or beadboard panels, based on your chosen trim design. Measure and cut the materials to match the length of your baseboardst. Smooth the edges and surfaces of the wood through sanding, and then apply a desired finish like paint, stain, or sealant to achieve the desired appearance. During installation, use a level to ensure precise placement. Attach the trim pieces to the base of the walls according to your chosen design by using nails or adhesive. After installation, perform a touch-up to address any visible nails or seams.
For a successful outcome, consider these Tips:
Prioritize Preparation: Thoroughly measure and plan to minimize errors during installation.
Safety Gear: Wear safety glasses, gloves, and suitable attire while working with wood and tools.
Tool Selection: Choose the appropriate tools, including a saw, sander, router/router table, and nail gun for cutting, sanding, and installation.
Perfect Finishing: Apply a topcoat or sealant to safeguard the trim and extend its lifespan.
Note that a router is not an absolute necessity for making baseboard trim, but it can be a valuable tool that offers various benefits in the process. Baseboard trim can be created using a range of tools and techniques, such as miter saws, table saws, coping saws, and even hand tools like chisels and sandpaper. These methods can yield satisfactory results.
However, a router can provide several advantages when making baseboard trim. It can help you create decorative profiles, edge details, and intricate designs on the trim, enhancing its visual appeal. Routers equipped with appropriate bits can efficiently shape the edges and surfaces of the trim.  Additionally, routers can be used to make joinery cuts for connecting the baseboard pieces seamlessly, such as mitered corners or lap joints.
Conclusion
Farmhouse baseboard trim serves as an essential element in capturing the essence of rustic elegance within your home. By exploring and crafting these five creative trim ideas, you can infuse each room with the distinct character and warmth that farmhouse decor embodies. Whether you opt for the classic shiplap, the nostalgia of reclaimed wood, or the clean lines of beadboard, your DIY baseboard trim projects will radiate authenticity and charm. By embracing these farmhouse-inspired trim ideas, you're not just decorating your space – you're crafting a welcoming haven that pays homage to the timeless appeal of rural living.