A DIY Guide to Deck Staining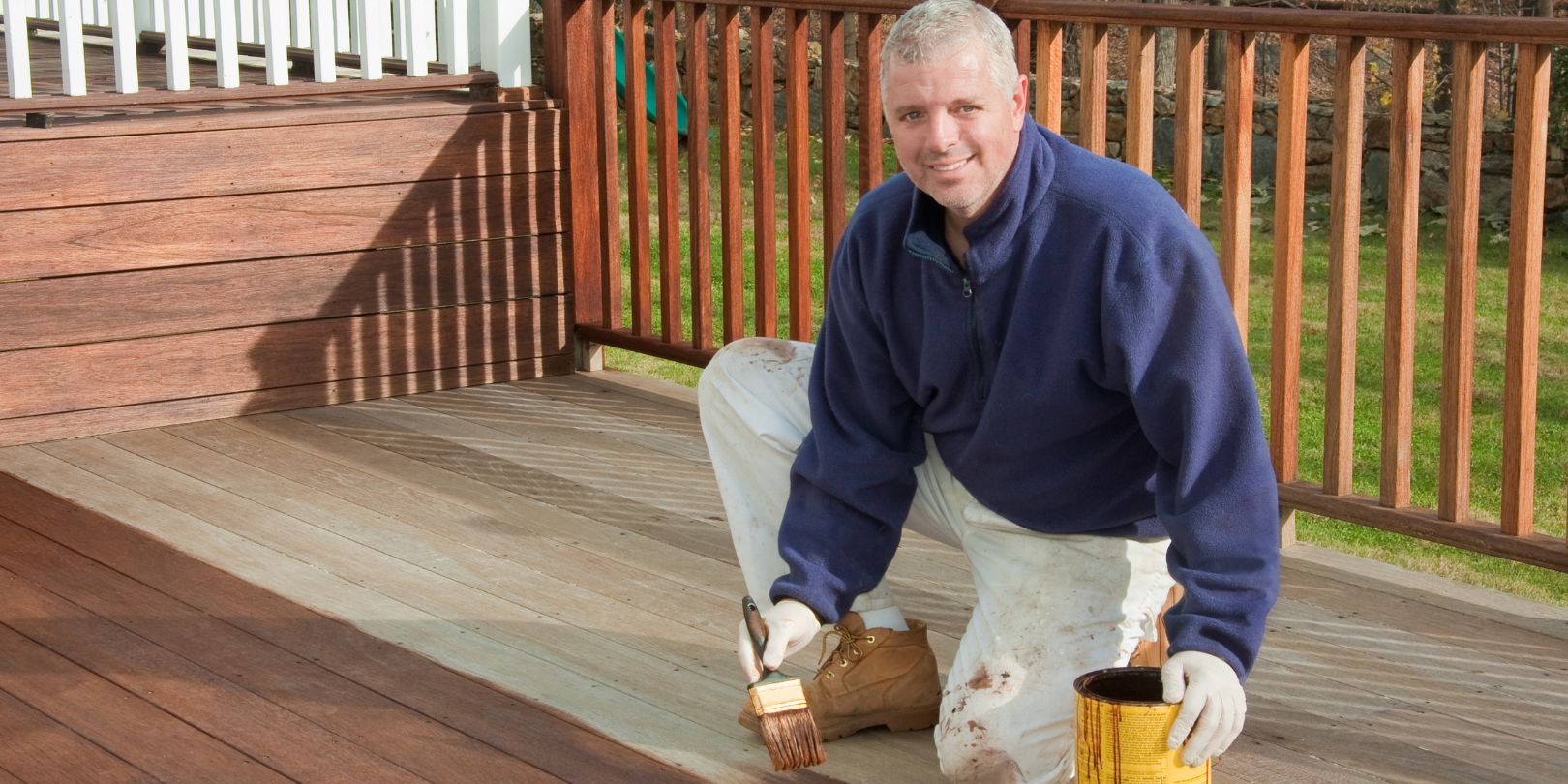 A well-maintained deck can add beauty and value to your home while providing a space for relaxation and entertainment. Unfortunately, over time, your deck may start to show signs of wear and tear, such as fading color, discoloration, or a dull appearance. This is where deck staining comes in.
Staining your deck not only enhances its appearance but also protects it from the elements, prolonging its lifespan. So if you're ready to give your deck a fresh new look but you're unsure where to start, don't worry. Because in this post, we'll provide you with a simple step-by-step DIY guide to deck staining. We'll go over the preparation, materials needed, and the staining process itself so you can be ready to take on the project with ease.
Step 1: Preparing Your Deck
Before you start staining, it's crucial to prepare your deck properly. Follow these steps to ensure the best results. First, remove all furniture, planters, and other items from the deck. Sweep away any debris, leaves, or dirt. Thoroughly clean the deck to remove any dirt, grime, or mildew. You can use a deck cleaner and a stiff brush or a power washer for more stubborn stains. After this, allow the deck to dry completely. Inspect the deck for any loose boards, nails, or splintered wood. And make the necessary repairs to ensure a solid and safe surface. If your deck has rough spots or splintered areas, sand them down to create a smooth surface. Plus, sanding helps the stain adhere better!
Step 2: Gathering the Materials
To get started with deck staining, gather the following materials. Choose a high-quality deck stain that suits your desired color and offers UV protection and water resistance. Use a brush or roller designed for deck staining. Make sure you have both a large brush for the main surface and a smaller brush for corners and edges. Be careful to protect surrounding areas from accidental drips or spills by covering them with drop cloths or plastic sheets. If there are any areas, you want to avoid staining, use painter's tape to protect them. Remember to use a stirring stick to thoroughly mix the stain before applying it. And wear gloves, safety goggles, and a mask to protect yourself from fumes and chemicals.
Step 3: Applying the Stain
After you finish prepping your deck and have all your materials ready, it's time to apply the stain.
First, start with the railings and trim. Using a small brush, apply the stain to the railings and any other trim areas. Be careful not to overlap with the deck surface.
Next, apply the stain to the main surface. Use a large brush or roller to apply the stain to the main surface of the deck. Work in small sections and apply the stain evenly, following the wood grain. Work from top to bottom. Start staining from the highest point of the deck and work your way down. This helps prevent drips or stains on areas you've already finished. Depending on the desired color and level of protection, you may need to apply multiple coats of stain. Be sure to allow each coat to dry according to the manufacturer's instructions before applying the next.
Finally, dispose of any brushes or rollers properly according to local regulations. Clean your other tools thoroughly with warm, soapy water.
Step 4: Allowing the Stain To Cure
After you complete the staining process, it's important to allow the stain to cure properly. Be sure to check the manufacturer's instructions for the recommended drying time. Typically, it can take anywhere from 24 to 48 hours for the stain to dry completely. Avoid walking on or placing furniture on the deck during this time. And keep your newly stained deck dry for at least 48 hours after the final coat. This means avoiding rain or any other sources of moisture that could affect the curing process (so check the weather forecast before starting this process).
To ensure the longevity of your deck stain, it's essential to perform regular maintenance. This includes routine cleaning and periodic reapplication of stain as needed. Again, follow the manufacturer's recommendations for maintenance intervals.
Conclusion
By following these steps and taking proper care of your deck, you can enjoy a beautiful outdoor space for years to come. Not only will your deck look fresh, but it will also better resist damage from the elements Now that you have a comprehensive DIY guide to deck staining, it's time to gather your materials, plan your project, and give your deck the makeover it deserves. With a little effort and the right techniques, you can transform your deck into a stunning focal point of your outdoor living area!