Measure Twice Cut Once: Must-Have Tools That Make Cutting Wood Easy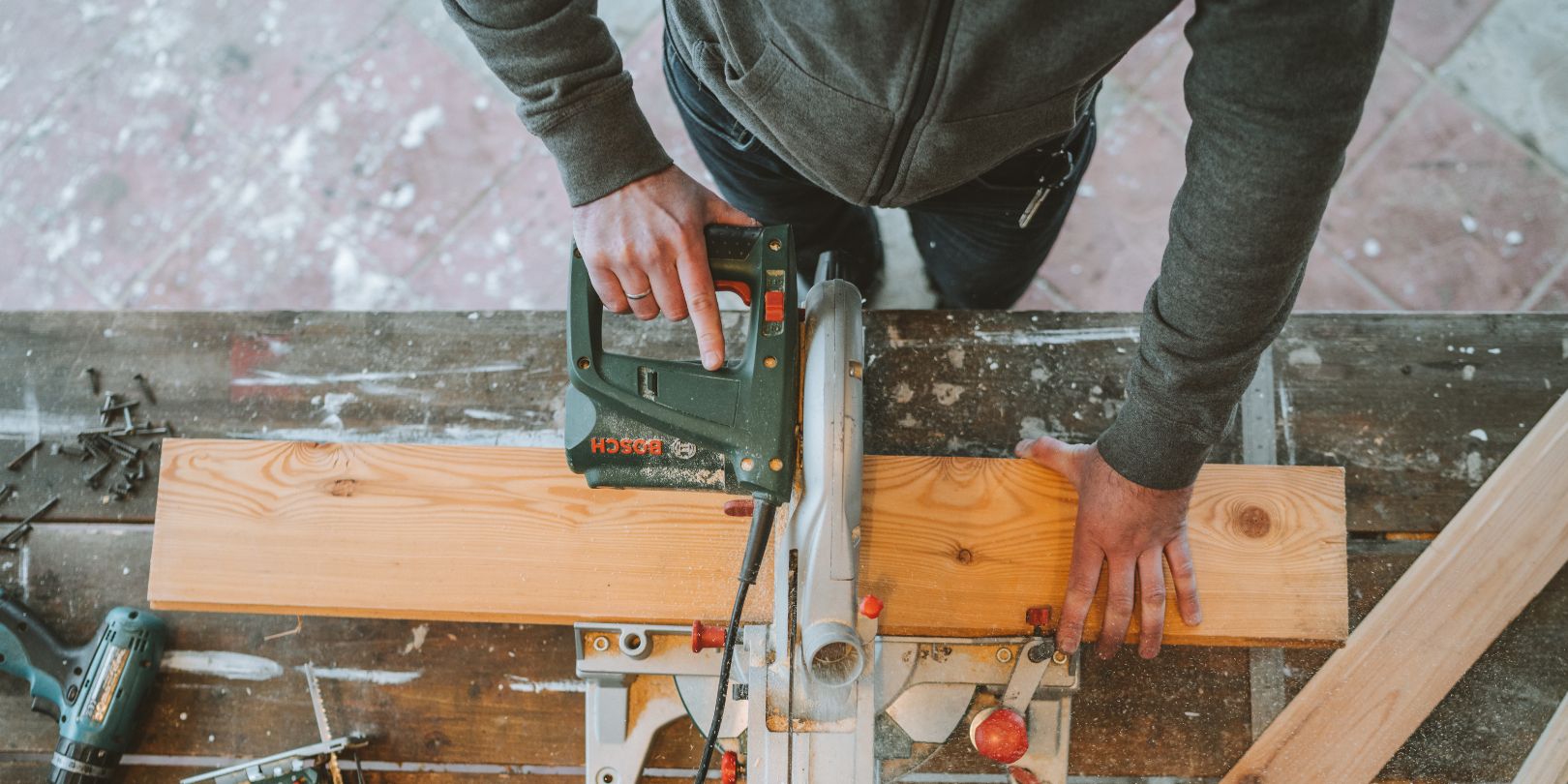 When it comes to working with wood, precision is key. Whether you're a professional carpenter, a DIY enthusiast, or a complete beginner, having the right tools for cutting wood can make all the difference in achieving accurate and clean cuts or uneven, jagged ones. From measuring and marking to the actual cutting process, there are several must-have tools that will help streamline your woodworking projects and ensure the most successful results possible.
And in this short article, we'll explore all of the essential tools that every woodworker should have in their arsenal to make cutting wood a breeze. Let's get started!
Tape Measure
A tape measure is the starting point for any woodworking project. Accurate measurements are crucial for achieving precise cuts, and a quality tape measure will help you get the job done right. Look for a tape measure with a durable and easy-to-read blade, along with a reliable locking mechanism. Whether you're measuring the length of a board or determining the size of a cut, a tape measure is an indispensable tool for any woodworker.
Combination Square
A combination square is a versatile tool that serves multiple purposes in woodworking. It consists of a ruler and a square head that you can adjust to different angles, allowing you to measure, mark, and check for squareness in your cuts. Whether you need to mark a straight line or ensure a precise 90-degree angle, a combination square will be your go-to tool for accuracy and consistency.
Circular Saw
A circular saw is a power tool that should be in every woodworker's toolkit. It's a versatile cutting tool that can make straight cuts, bevel cuts, and even crosscuts with the right guide. Look for a circular saw with adjustable depth and bevel settings to accommodate various cutting needs.
Miter Saw
For precise crosscuts and miter cuts, a miter saw is an essential tool. It allows you to make angled cuts quickly and accurately, making it ideal for projects like framing, trim work, and picture frames. Look for a miter saw with a sturdy base, a sharp and reliable blade, and adjustable angles for maximum versatility. A miter saw will save you time and effort when it comes to making precise and repeatable cuts.
Table Saw
If you're serious about woodworking, investing in a table saw will greatly enhance your cutting capabilities. A table saw provides a stable and precise cutting platform, allowing you to make accurate rip cuts, crosscuts, and bevel cuts with ease. Look for a table saw with a powerful motor, a solid fence system, and adjustable blade height and angle. Always follow safety guidelines when using a table saw and use push sticks or feather boards to keep your hands away from the blade.
Jigsaw
A jigsaw is a versatile cutting tool that excels at making curved cuts, intricate shapes, and detailed patterns. It's a handheld power tool with a reciprocating blade that moves up and down, allowing you to maneuver through various materials. Whether you need to cut out a decorative shape or make a curved edge, a jigsaw will be your tool of choice. Be sure to look for a jigsaw with variable speed settings and a sturdy base for optimal stability during cutting.
Hand Saw
While power tools are essential for efficient cutting, you shouldn't overlook a good old-fashioned hand saw. A hand saw is perfect for smaller projects, precision cuts, or situations where portability is crucial. Choose a hand saw with fine teeth for smooth cuts and a comfortable handle for ease of use. Having a reliable hand saw in your toolkit ensures that you're prepared for any woodworking task, even when power is not readily available.
Clamps
Clamps are indispensable tools for providing stability and securing wood pieces during cutting. They help prevent movement and ensure accurate and clean cuts. Look for a variety of clamps, including bar clamps, C-clamps, and spring clamps, to accommodate different project sizes and shapes.
Safety Gear
Last but certainly not least, investing in safety gear is crucial when working with cutting tools. Protect yourself by wearing safety glasses to shield your eyes from flying debris, ear protection to reduce noise exposure, a dust mask to prevent inhaling sawdust, and gloves to protect your hands. It's also a good idea to keep a first aid kit nearby in case of any accidents or injuries. By equipping yourself with these essential tools and safety gear, you'll be well-prepared to tackle woodworking projects with confidence.
Conclusion
Having the right tools is essential for any woodworking project, especially when it comes to cutting wood. By investing in the must-have tools in this article, you can make your woodworking tasks easier, more efficient, and safer. So, equip yourself with these tools, practice your skills, and embark on your woodworking journey with confidence!