How To Cut Down a Tree Safely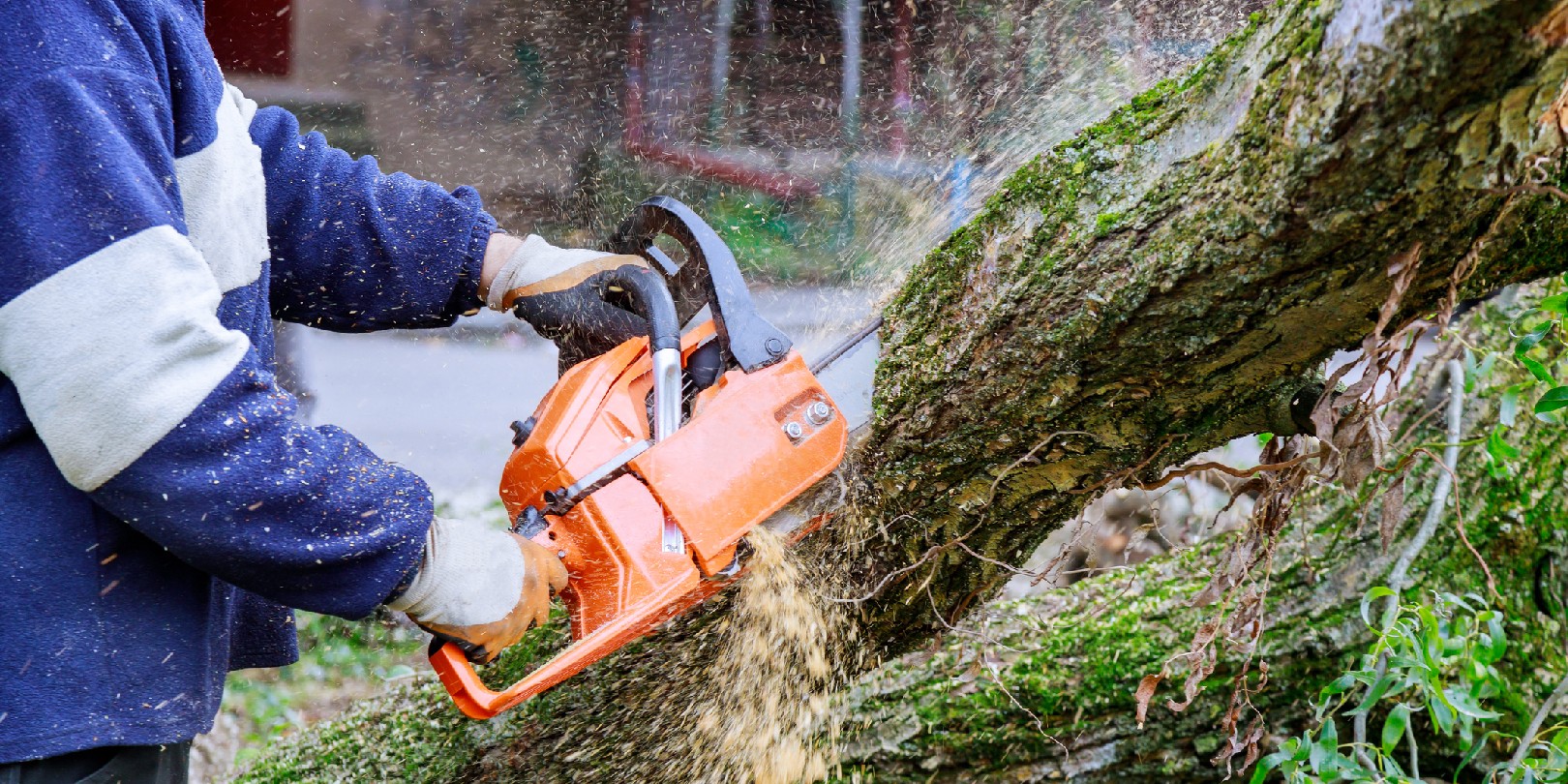 Cutting down a tree can be a daunting task that requires careful planning and execution. Whether you're a seasoned DIY enthusiast or a homeowner tackling a tree removal project for the first time, safety should always be your top priority. Tree cutting can be dangerous, with potential risks such as falling branches, power lines, or the tree itself. In this blog, we will provide you with essential tips on how to cut down a tree safely to ensure a successful and accident-free tree removal process. If you want to cut down a tree on our property, you are in the right place.
Assess the Tree and Surroundings
Before cutting down a tree, thoroughly assess the tree and its surroundings. Look for hazards such as dead or rotting branches, overhead power lines, buildings, or other obstacles that may interfere with tree removal. Plan an escape route if the tree falls in an unexpected direction, and ensure it is clear of any obstacles. Keep a safe distance from the tree and ensure no one else is in the danger zone.
Use the Right Tools and Equipment
Using the right tools and equipment is crucial for cutting down a tree safely. You will need a chainsaw, safety gear, a ladder or a bucket truck, and ropes for controlled tree felling. All your tools and equipment should be in good condition and appropriate for the job. Familiarize yourself with chainsaw operation and follow the manufacturer's instructions and safety guidelines.
Related: Best Small Chainsaw
Follow Proper Cutting Techniques
When it's time to start cutting the tree, follow proper cutting techniques to ensure a safe and controlled tree felling. Start by making a horizontal undercut on the side of the tree where you want it to fall. This cut should go about a third of the tree's diameter at a height that allows you to stand comfortably. Next, make a vertical cut directly above the undercut, creating a hinge to help guide the tree's fall. Lastly, make the back cut from the opposite side of the tree, slightly above the height of the undercut, and let the tree fall naturally along the predetermined path.
Clear Debris
Once the tree has fallen, it's essential to clear the debris safely. Only approach the fallen tree once you are sure it is stable with no hazards around. Use caution when removing branches or cutting the tree into smaller sections. Avoid standing on or near the tree while removing branches, as they may spring back or shift unexpectedly, causing injury. Use proper lifting techniques and equipment to move heavy branches or sections of the tree.
Dispose of Tree and Debris Properly
Dispose of the tree and debris properly by following local regulations and guidelines. This process may involve cutting the tree into smaller sections for firewood, chipping the branches, or hiring a professional tree removal service to remove the tree and debris from your property. Do not leave tree remnants or debris in a manner that can pose a hazard to others or the environment.
Conclusion
Cutting down a tree can be challenging, and it requires careful planning, proper tools, equipment, and adherence to safety guidelines. By following the steps outlined in this blog, you can minimize the risks associated with tree cutting and ensure a safe and successful tree removal process. Always prioritize safety by thoroughly assessing the tree and its surroundings, using the right tools and equipment, following proper cutting techniques, clearing debris safely, and disposing of trees. If you are uncertain or uncomfortable with cutting down a tree, it's best to seek professional help. Remember, safety should always be the top priority when dealing with tree removal to prevent accidents and injuries.