Can Precision Knives Cut Through Wood?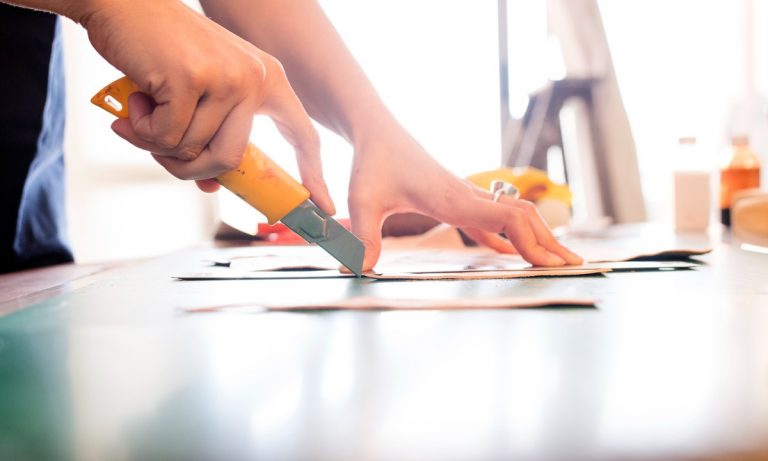 If you're into carving and crafts, you wouldn't be a stranger to the precision knife. This sharp piece of equipment is the art equivalent to the medical scalpel. Although precision knives are used for a number of reasons, it's a mystery whether or not we should use them on wood. If you're looking for the answer, you've come to the right place!
Why Are Precision Knives So Sharp?
The precision knife gets its sharpness from a honed blade. The blade is made out of steel and is incredibly thin. This allows for more precision when carving. The knife is also very lightweight, which makes it easier to handle for long periods of time. Since it's so sharp it can cut through different woods enough to make carvings and designs.
What Kind of Wood Can Precision Knives Cut Through?
In general, precision knives can cut through any type of wood. This is because the blades are designed to be ultra-sharp, making it easy to slice through even the toughest of materials. It is important to know that precision knives do not work like saws. They are meant to make clean, precision cuts. This means that you will not be able to cut through large pieces of wood with this knife.
The cuts made with a precision knife generally engrave or remove small pieces of wood step by step. It cannot cut off a block or chunk all by itself. We recommend using a  saw for those types of cuts.
Best Woods To Use a Precision Knife On
There are a few types of wood that precision knives work exceptionally well on. These woods are:
1. Balsa wood
Balsa wood is a lightweight wood that is often used in model making and crafts. It's easy to cut and shape, making it the perfect material for precision knives.
2. Plywood
Plywood is a type of wood that is made up of thin layers of wood veneer. It's strong and durable, yet still relatively easy to cut through with a precision knife.
3. Foam board
Foam board is a lightweight material that is often used for signs and displays. It's easy to cut and shape, making it ideal for precision knives.
4. MDF
MDF is a type of wood that is made up of recycled wood fibers. It's dense and strong yet still easy to cut through with a precision knife.
Tips on Using a Precision Knife for Wood
Precision knives can cut through wood with precision and accuracy. This is the knife for you if you're looking to make delicate carvings or detailed cuts. It's essential, though, to be extra careful when using precision knives. The blades are incredibly sharp and can easily cause injury if not handled properly.
Here are a few tips for using precision knives:
Always use a cutting board. This will protect your surfaces and keep your fingers safe.
Keep the blade sharp. A dull blade is more likely to cause an accident.
Be extra careful. These knives are sharp and can cause serious injury if not used properly.
If you follow these simple tips, you can use your precision knife safely and effectively. Now get out there and start carving!