Can a Mobile Sawing Table Cut Through Metal?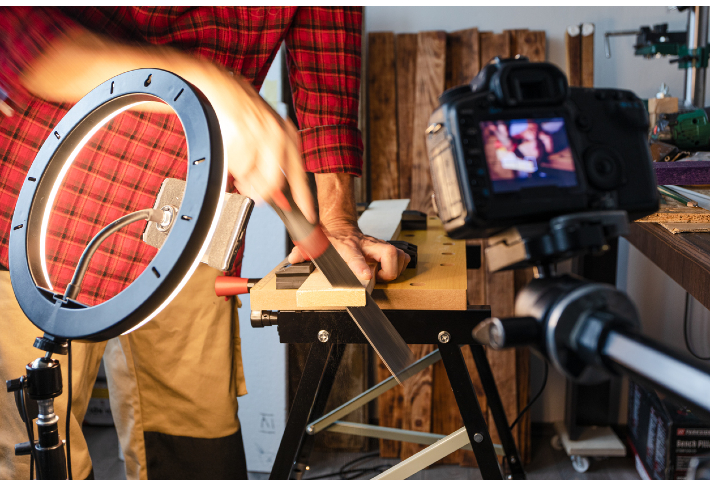 A mobile sawing table is a great tool to have if you are looking to improve your efficiency and your ability to make precise cuts with little effort. And thanks to its mobile nature, you can carry it around to different worksites with relative ease. 
Most sawing tables are sturdy enough to hold metal chunks in place while you cut them. But a mobile sawing table is not capable of cutting metal on its own. You need to use a saw that is able to cut through metal. If you are confused, don't worry! We'll help you learn more about mobile sawing tables and list saws that are used to cut through metal!
Four Saws That You Can Cut Through Metal With
Since a mobile sawing table can not cut metal on its own, here are three metal-cutting saws you can attach to your table when you're working with various types of metals: 
     1. Hacksaw
A hacksaw is an effective and affordable solution for slicing through metal and various other materials. This saw comes in various teeth sizes and lengths, which you can choose from based on the application. Small, closely spaced teeth are used for cutting thin metals like aluminum and copper, while large, widely spaced teeth are used for cutting thick and hard metals such as iron and steel.
     2. Cold saw
A cold saw is very much capable of cutting metals effectively. It also has a coolant feature that keeps the metal that is being cut friction-free and prevents it from getting hot while making a clean cut. You won't need to change the blade of a cold saw as frequently because it does not wear out easily. A cold saw is a costly piece of hardware, but if you are cutting metals regularly, it is a worthwhile investment.
     3. Handheld circular saw
The majority of metals can be cut using a regular motorized circular saw. But, you need to make sure to select the proper blade to use in the saw to get the optimal result. For the purpose of cutting non-ferrous metals like brass, aluminum, silver, gold or lead, you must use a cut-off blade with a carbide tip. This blade will also last longer than your other blades saving you money in the long run.
     4. Angle grinder with cutoff wheel
An angle grinder is an incredibly versatile power tool that can cut a variety of different materials. Not only is it capable of cutting stones, tiles and concrete, but this tool also has the ability to cut various types of metals, including aluminum and steel. But to be able to piece through tough metals, such as cast iron and stainless steel, you will need to use a thin kerf metal cutting wheel like the one from Diablo. 
Maintaining Your Mobile Sawing Table
Although there are many techniques to maintain a mobile sawing table, you need to follow a few fundamental procedures that will make sure your mobile table lasts you a long time. 
For starters, you need to regularly wipe the saw cabinets using a damp cloth to rid them of any debris. Also, make sure the table is carefully stored after usage. 
Avoid placing heavy weights on your mobile sawing table as it will wear out quickly and can break down when you're using it. Besides this, you should frequently inspect the table's legs and make sure they are in top shape so they don't give way when you're working on a project.