Brad Nailer vs. Finish Nailer: Choosing the Best Nailer for Your Project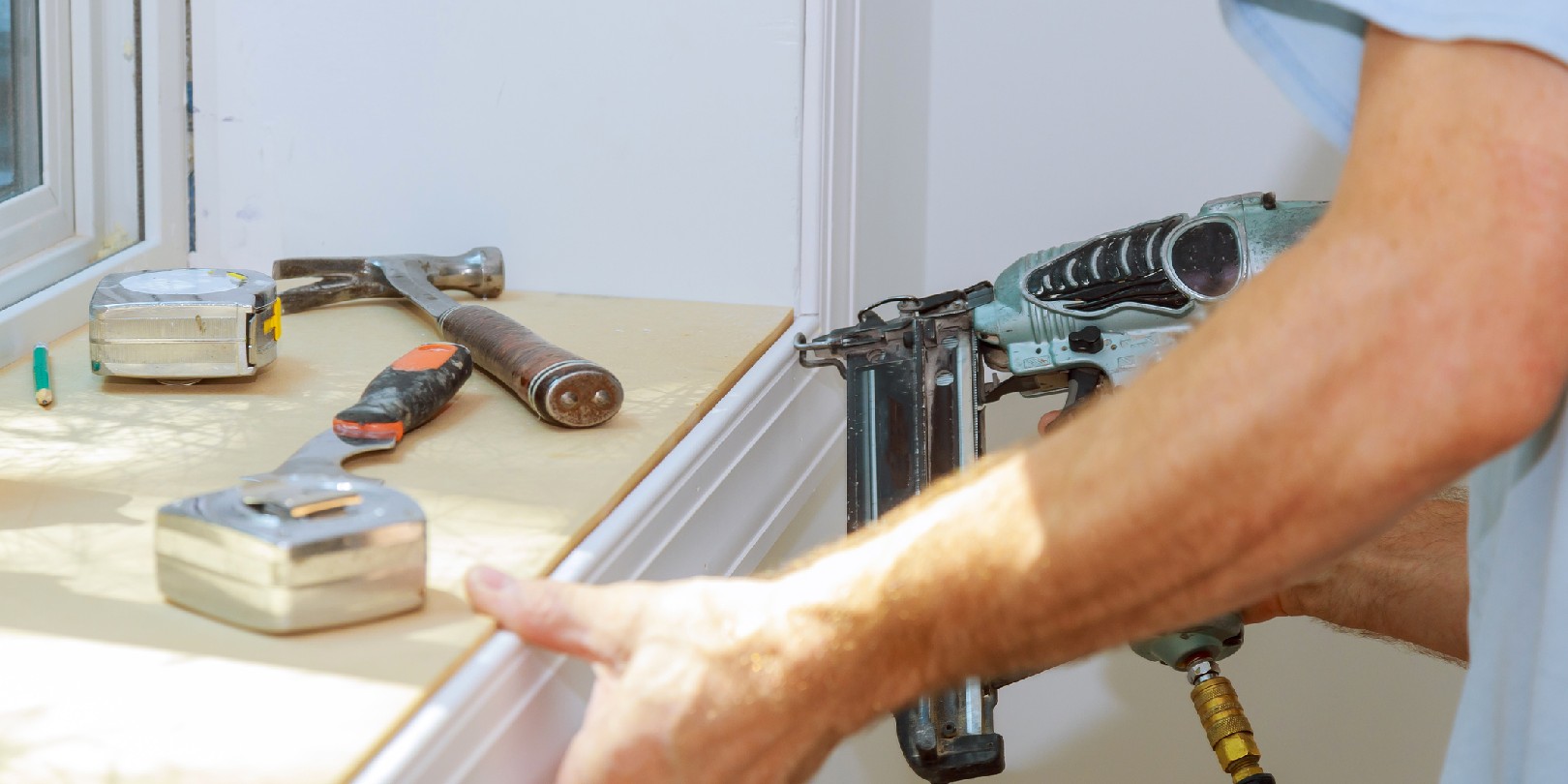 When it comes to woodworking and carpentry, having the right tools can make all the difference. A nail gun is one of the most crucial tools in any woodworker's arsenal. With so many options available, choosing the right one can be daunting. There are different types of nail guns available, and each type is suitable for specific projects. In this blog post, we'll compare the brad nailer and the finish nailer. We'll explain the differences between these two tools and help you determine which is best for your workshop. With these helpful tips, you'll be ready to take on your next project in no time.
What Is a Brad Nailer?
A standard electric brad nailer is a type of nail gun that uses thin, 18-gauge nails. These nails are smaller than those used in other nail guns, making them ideal for delicate trim work, such as attaching baseboards or crown molding. Brad nailers can also attach thin pieces of wood that might split if nailed with a larger nail.
One of the key benefits of a brad nailer is that it leaves a smaller hole than other nail guns. This feature makes it easier to hide the nail hole with wood filler, giving your project a more polished look.
What Is a Finish Nailer?
A finish nailer is a heavier-duty nail gun that uses thicker, 15-gauge nails. Finish nailers are perfect for more heavy-duty projects, such as attaching hardwood flooring or framing walls. The nails used in a finish nailer are thicker than those used in a brad nailer, which means they can withstand more weight and pressure.
While finish nailers leave a larger hole than brad nailers, they are still suitable for trim work. The holes left by finish nailers are typically small enough to be filled in and hidden with wood filler.
What Is an Electric Nailer?
When it comes to woodworking and carpentry, electric nailers offer many advantages over manual nail guns. They are much faster and more efficient, and they provide a much more consistent and accurate result. Electric nailers are also much safer than manual nail guns, as they reduce the risk of injury from misfiring nails.
Which Nailer Is Right for Your Project?
The choice between a brad nailer and a finish nailer depends on the project you're working on. A brad nailer is likely the best choice if you're working on delicate trim work or a birdhouse. The smaller nails will be less likely to split the wood, and the smaller hole will be easier to fill in and hide.
A finish nailer is likely the best choice if you're working on a heavier-duty project, such as hardwood flooring or framing. The thicker nails will be able to withstand more weight and pressure, and the larger holes will be less noticeable in the finished project.
Maintenance and Safety Tips for Nailers
When using a nailer, it's important to follow safety precautions to ensure that you and your project remain safe. Always wear safety glasses and hearing protection when using a nailer. Regularly inspect the nailer for signs of wear and tear and replace any worn parts. Before use, make sure that all connections are secure and that the nailer is properly lubricated. Finally, always keep the nailer clean and free of debris, as this will ensure that it works correctly and safely.
Final Thoughts
When choosing the right nail gun for your project, it's critical to consider the type of work you'll be doing. Brad nailers are great for delicate trim work, while finish nailers are better suited for heavier-duty projects. By understanding the differences between these two tools, you can choose the right one for your next woodworking or carpentry project.