Winter, Spring, Summer, Fall: When's the Best Time To Trim Trees?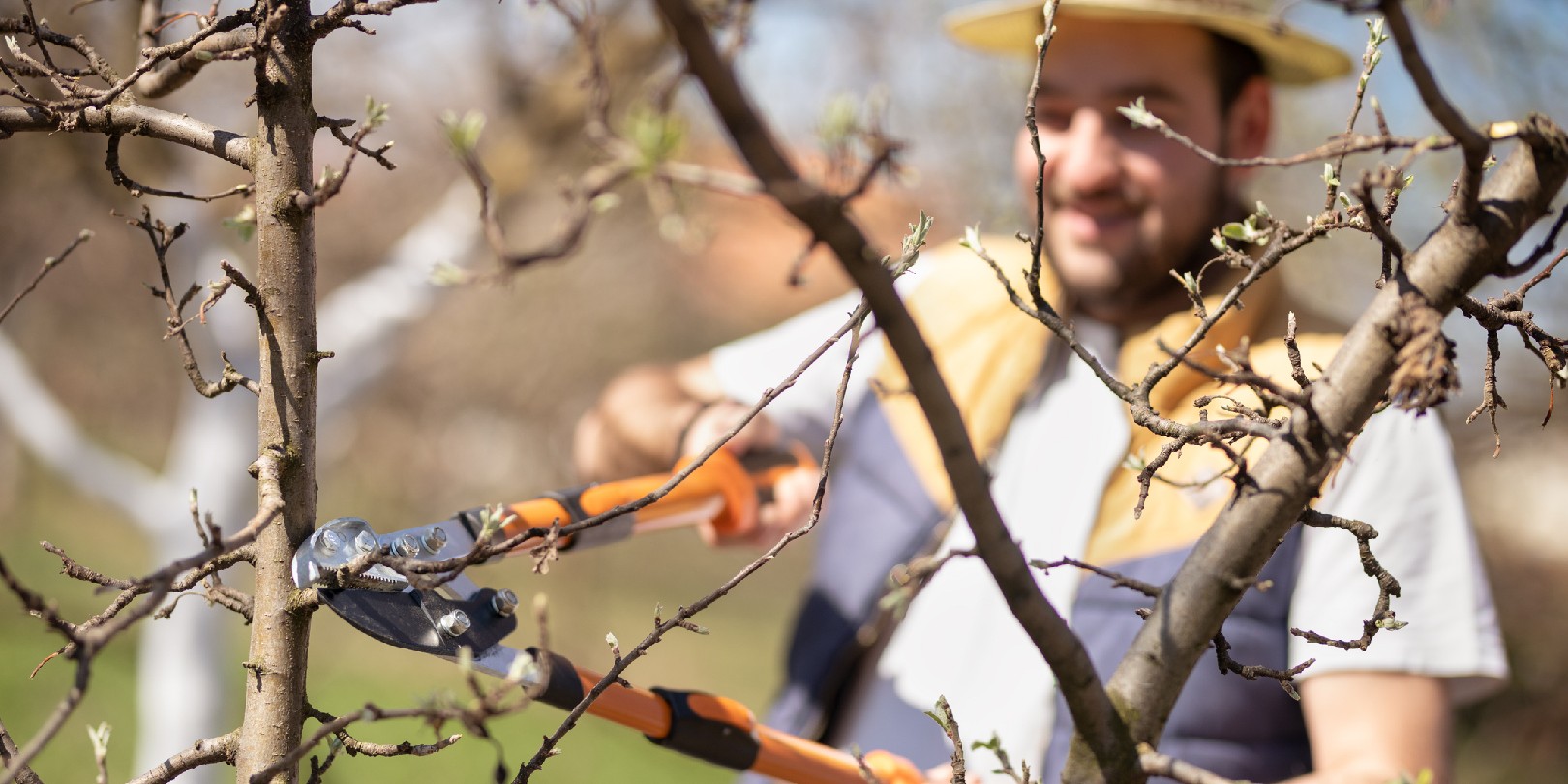 Proper tree trimming plays a vital role in maintaining the health, appearance, and safety of your trees. Knowing the best time of year to trim your trees can be confusing. Should you trim them in winter when they're dormant or wait until the spring when new growth begins? Perhaps summer or fall would be better? In this comprehensive guide, we will explore the pros and cons of trimming trees in each season to help you make an informed decision. By understanding the seasonal considerations, you can plan your tree trimming tasks effectively and ensure the best outcomes for your trees.
Winter Trimming 
Winter may be the best time to trim trees with an electric pole saw. With trees in their dormant state, it's easier to identify the branch structure and prune accordingly. Without leaves obscuring your view, you can assess and address any potential issues more clearly. Winter trimming also minimizes the risk of spreading diseases or attracting insects, as pests are less active during this time. Extreme cold conditions and the potential for icy surfaces can make winter tree trimming challenging and potentially dangerous.
Spring Trimming 
Spring is a popular time for tree trimming, especially after the last frost and before new growth starts. Trimming in spring allows you to shape the tree and remove dead or damaged branches, promoting healthy growth. The tree's energy is directed towards new growth during this time, making it more resilient to the pruning process. Remember not to trim too late in spring, as it can interfere with the tree's budding and flowering process.
Summer Trimming 
Trimming trees in summer can be beneficial for certain tree species. It allows for the removal of any excess growth, water sprouts, or suckers that can divert energy from the tree. Summer trimming can enhance air circulation and light penetration within the canopy, reducing the risk of diseases and promoting overall tree health. Avoid trimming during high heat and drought, as these conditions can stress the tree further. Remember to follow proper pruning techniques to minimize the impact on the tree during its active growth phase.
Fall Trimming
Fall is generally considered a favorable time to trim trees, particularly after the growing season and before winter arrives. Tree care in the fall helps eliminate any potential hazards before winter storms, such as weak branches or those close to structures. It also provides an opportunity to shape the tree and improve its overall structure. Avoid trimming too late into fall when the tree is preparing for dormancy, as it may hinder its ability to withstand winter conditions.
Consulting with an Arborist 
When it comes to tree trimming, it's often beneficial to seek the expertise of a professional arborist. An arborist can provide valuable insights and guidance specific to your trees' needs and local conditions. They can assess the overall health and structural integrity of the tree, identify potential risks, and recommend the most suitable trimming practices. An arborist can also ensure compliance with local regulations and guidelines regarding tree trimming.
Their knowledge and experience can help you make informed decisions and avoid common mistakes that could harm the tree's health or compromise its safety. They have the appropriate equipment and skills to safely handle tree trimming tasks, especially for larger or more complex trees. Consulting with an arborist can give you peace of mind knowing that your trees are receiving the care they need from a trained professional.
Conclusion
Determining the best time to trim trees requires careful consideration of seasonal factors and the specific needs of your trees. While winter offers visibility and dormant conditions, spring encourages healthy growth, and summer allows for pruning specific issues. Each season has its advantages and considerations. To ensure successful tree trimming, consult an arborist, assess the tree's condition, and consider its species and unique requirements. By planning your tree trimming tasks strategically and following proper pruning techniques, you can maintain the health, appearance, and safety of your trees throughout the year.