Wood vs. Steel: Which Material Makes the Best Memorial Bench?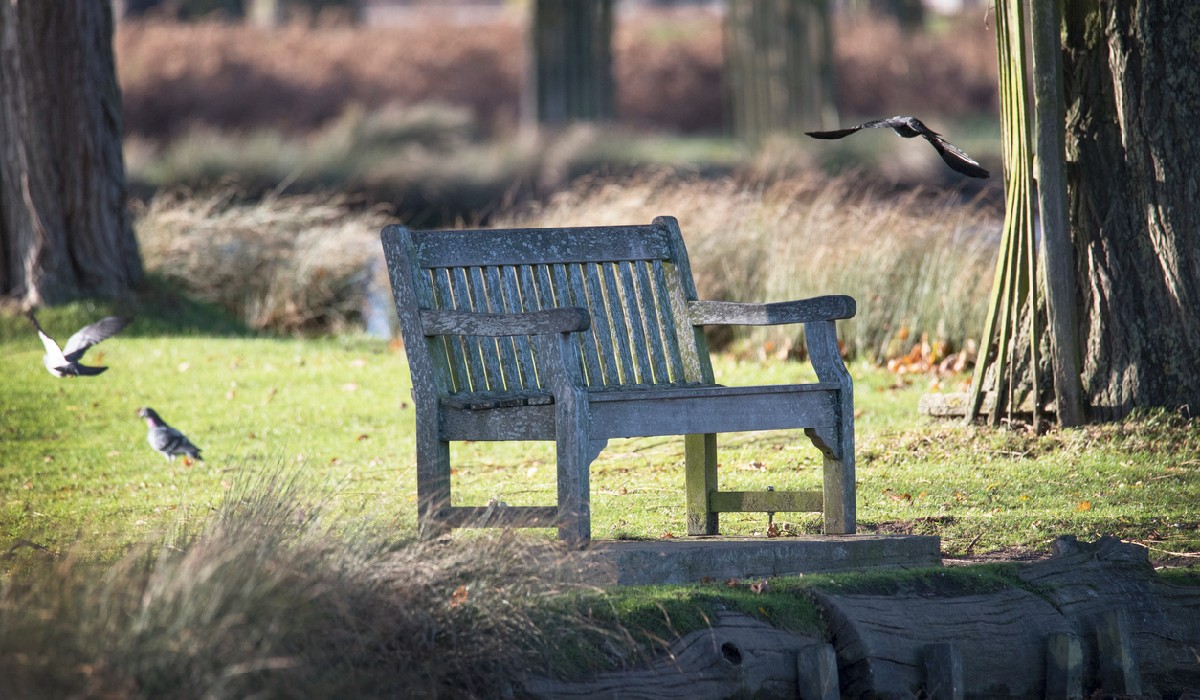 When choosing a memorial bench to remember a loved one, its material should be long-lasting and timeless. When considering which material makes the best memorial bench, two of the most commonly considered materials are wood and steel. Wooden memorial benches are a traditional option with a warm and classic feel, while metal memorial benches are sleek and modern. But which one should you choose?
Each material has its distinct advantages and disadvantages, so making an informed decision about which is best for your needs will depend largely on the factors that are most important to you. To help, we've put together this in-depth guide to discuss the benefits and drawbacks of both wood and steel so that you can make the most informed decision for your memorial bench.
Wood vs. Steel
Wood
The first material we'll go over is wood. Wood benches have been a popular choice for many years, often due to their durability and affordability. Additionally, wood can be easily cut into any shape or size, making it a very versatile material. One of the main drawbacks of using wood, however, is that it is vulnerable to certain weather conditions like rain, snow, and extreme temperatures. This means that wooden benches require more maintenance than benches made from steel.
Steel
Steel is another popular material for memorial benches that has many advantages over wood, including being extremely durable and resistant to weather conditions. It doesn't require regular maintenance and is also relatively easy to install. But, one of steel's drawbacks is its price tag. Steel is often more expensive than wood, so it may not be a viable option for those on a tighter budget. Additionally, since steel cannot be easily shaped or carved, it can be hard to find ways of personalizing your memorial bench.
Details You Should Consider
When deciding between wood and steel for your memorial bench there are a few things you should take into consideration before making a final decision.
Budget
The first thing to consider is your budget; how much can you afford to spend on a memorial bench? If you have money to spare, steel might be the option for you. But, if you don't have as much of a budget, you should probably go for a wooden memorial bench instead.
Weather conditions
You should also think about what type of weather conditions the bench will be exposed to. For example, if your bench will frequently be exposed to extreme temperatures or inclement weather, then using steel materials would make more sense than using wood due to its resistance to weathering.
Maintenance
Additionally, depending on the amount of time you can devote to maintaining your memorial bench each month, you should consider which material requires less effort in terms of upkeep. While steel requires almost no maintenance apart from occasional cleaning with mild soap, maintaining a wooden bench requires sealing the wood periodically, regular cleaning, and protecting it with a canopy.
Personalization
Lastly, you may want to consider how easy it is to personalize your memorial bench. With certain woods, it's possible to carve shapes or add designs, but this isn't an option when using steel materials unless you work with a specialist.
Maintaining a Wood Bench
If you decide that wood is the best material for your memorial bench, then there are some steps you need to take to ensure its longevity and protection against wear and tear over time.
Sealing the wood
The first step in caring for your wooden memorial bench is sealing it with either lacquer or marine varnish. This helps protect against water damage, prevent rot, and decay, as well as against insects like termites.
Regular cleaning
It's also important to regularly clean the wood by wiping off any dust or debris from its surface. This will keep dirt from seeping into the wood, which could result in discoloration or decay over time.
Installing a canopy
If possible, install a canopy above the bench to provide additional protection against intense UV rays or inclement weather conditions like rain or snowfall.
Maintaining a Steel Bench
Similarly, if you've decided on using steel for your memorial bench, here's what you should do to maintain its condition over time.
Periodic cleaning
As mentioned above, steel should periodically be cleaned with mild soap to remove any dirt or stains from its surface.
Prevent rust
In addition, applying a rust inhibitor every few months will help protect against corrosion, which can occur if left exposed to water or moisture in the air.
Install a cover or canopy
Lastly, investing in waterproof covers or a protective canopy will help keep the metal safe from damage due to intense sunlight or rain showers.
Conclusion
Ultimately, when deciding between wood or steel for a memorial bench, several factors come into play. This includes budget constraints, weather conditions, location, ease of maintenance, and the ability to personalize the design accordingly. Taking all these factors into consideration before making a final decision will help ensure that you choose the material that makes the best memorial bench for your needs.